This year promises to be a good one for the retail sector, as core retail sales are estimated to increase by 4.7 percent in 2018 – nearly a full percent greater than 2017's 3.8 percent growth rate. Of course, not every business will realize growth; and if you want to outpace your competitors and boost profits you need a strong marketing strategy. Start with the following seven ways retailers can increase sales in 2018.
1. Be ubiquitous
Why do the world's biggest brands invest billions in marketing campaigns that do little more than promote their own identities? Because it works. Being everywhere – or at least everywhere that matters to your customers – puts your business top-of-mind when they're ready to buy and fosters brand loyalty.
Print business flyers and place them everywhere your customers go: on bulletin boards and counter tops, hand them out at events, and send them via direct-mail. Print vinyl banners for strategic placement at events and locations your customers will notice. Push your voice out on your website, online publications, and via social media.
Be everywhere your customers are, and your sales should benefit.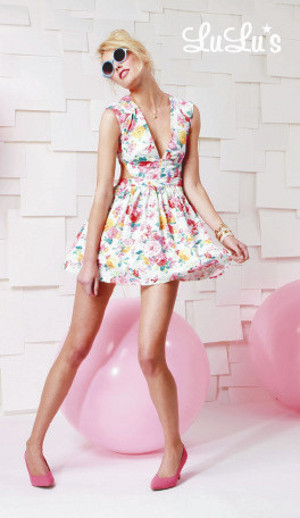 Flyer design by Danielle Blixt
2. Be a resource
Information is power, and if you can offer unique insights into your customers' passions, desires, fears, and needs, you can become a resource that's trusted not only for information, but also for purchasing recommendations.
This is the impetus behind so many blogs, but you can go a step further with tangible, printed materials that look and feel more professional. Print booklets packed with information that will help your audience achieve their goals or solve their problems. Create a printed newsletter to send to customers on a regular basis. Hand out brochures or flyers that serve as cheat sheets for success.
3. Be useful
Make yourself useful, and your retail business can benefit from consistent exposure every day of the year. Ideas include calendar printing, giving away notepads, and printing refrigerator magnets with sports schedules, important event dates, or important/emergency phone numbers and websites.
Each of these ideas provides value to your audience, and it's likely they'll use your printed materials – and be exposure to your brand – daily. It's one of the most cost-effective forms of marketing available.
4. Host events
Events can be huge drivers for retail sales. Consider hosting events that offer value for your customers. For example, a financial advisor might offer a wealth management class; or, a pottery shop might create a weekly pottery and wine tasting event. Hosting events like these can help you understand your customers better, foster relationships and loyalty, and give your audience a consistent reason (and place) to buy.
Promote your events with direct-mail postcards, in your newsletter, in local or niche publications, with strategically-placed vinyl banners, and with short run posters and flyers distributed where your audience will notice them.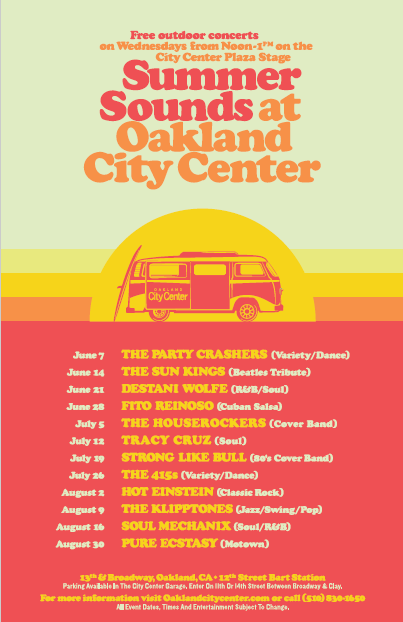 Poster for Summer Sounds at Oakland City Center designed by Schaaf Design
5. Create convenience
Shoppers might love to shop, but that doesn't mean they're not also seeking convenience. Seek opportunities to make buying from you more convenient. Free and expedited shipping are common among ecommerce retailers, for example, while gift-wrapping services and greeting cards are popular holiday conveniences.
Brainstorm ways to make the shopping experience more convenient for your customers. What incentives can you offer, what can you add in, or how can you improve the customer experience to make it more convenient?
Shoppers crave convenience – the more convenient it is to shop from you, the more business you'll get.
6. Identify impulse purchase opportunities
A full 84 percent of Americans admit to making impulse purchases, and more than half have spent $100 or more on an impulse buy. That should be more than enough incentive to identify opportunities to promote impulse purchases.
Print window clings to lure window shoppers into your store. Use hang tags and vinyl stickers to make your most popular impulse merchandise stand out. Place your bestselling impulse items near the cash register, in the checkout aisle, and on endcaps. Place accessories near primary purchases, and print flyers that showcase recommended accessories. Bundle slow sellers with bestsellers to add value and move more merchandise.
Imagine how much your sales would increase if half of your customers purchased "just one more thing."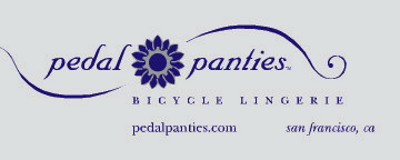 7. Start a loyalty rewards program
Get customers back in your door with a loyalty rewards program that offers incentives for repeat purchases. Print loyalty rewards cards that can be stamped every time a customer makes a purchase. Once they reach a certain number of purchases, they get a freebie, discount, or some other worthwhile incentive. Any purchase might count, or you might set requirements; for example, the card gets stamped for each purchase of $20 or more, one stamp per customer per day. You can print flyers or brochures that explain how your program works.
Ready to boost sales for your retail business in 2018? Maximize your ROI with premium discount printing services!