Father's Day can be a boon for business when you employ strategic marketing to drive customers to your retail store or service-based company. However, some businesses miss the boat by targeting the wrong audience, which results in wasted investment and ineffectual results. Maximize your return on investment and boost profits with the following Father's Day marketing tips.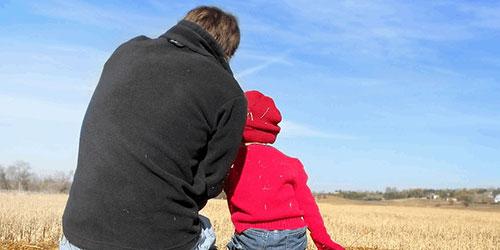 Sell to the buyer, not the recipient
While it might seem intuitive to target dads with your Father's Day marketing campaigns, the reality is fathers are gift-recipients, not gift-buyers. Thus, you need to target the two groups who do the most Father's Day-related shopping: wives and adult children.
Whether you're sending a direct-mail postcard or catalog, placing banners in prominent areas, or printing a gift guide to get the word out about your Father's Day sale, you need to target your message, visuals, and offers to wives/mothers and adult children. These are the people who will ultimately be buying from you.
Customize the deal to fit your audience
Once you know your target audience, you need to sweeten the deal to convince customers they need to buy from you. Here are some ways to sweeten the deal:
Solve a problem

: People want to buy the perfect Father's Day gift, and you have the solution

Offer a discount

: Everyone likes to save money! You can also offer buy-one-get-one's and free upgrades or add-on's

Make it convenient

: Add in convenience perks such as free gift wrapping and two-day shipping upgrades to fit in with your customers' busy lifestyles – again, consider the end-buyers, who might be last-minute shoppers or looking for an easy way to get Dad a great gift
When you sweeten the deal, you can beat your competitors by offering unique incentives that attract customers to your business.
Exceptions to the rule
Of course, there are always exceptions to the rule. For some companies and marketing campaigns it might make sense to target fathers instead of wives and adult children. Here are two scenarios:
The "drop a hint" campaign

: You send a postcard, magnet, flyer, or gift guide directly to fathers with a note telling them to leave it in a prominent location to drop a hint about what they want for Father's Day

The "treat yourself" campaign

: If you're launching a marketing campaign that encourages fathers to buy something for themselves, you'll send your mailers directly to dads. This is a good strategy for selling big ticket items fathers wouldn't expect their wives or children to pay for
If you want your Father's Day marketing campaigns to succeed, carefully consider who you're targeting and the message you're sending. Be sure to maximize your return on investment with discount Father's Day printing.