Back-to-school season is here, which means it's prime time to double down on your marketing efforts to carve out your share of the lucrative education industry. Whether you're tasked with marketing your school to prospective students (and parents) or you want to attract adult learners to your education program, a strategic print marketing campaign can help you boost enrollment.
How big is the education industry? Consider these back-to-school marketing statistics:
There's no doubt about it: people will pay for an education that will help them achieve their goals, and the educational landscape is changing – creating more opportunities than ever to market and sell not only traditional education programs, but also new, non-traditional education programs designed to help both children and adults improve their grades, their careers, and their lives.
The following lists print marketing ideas for your school or education program.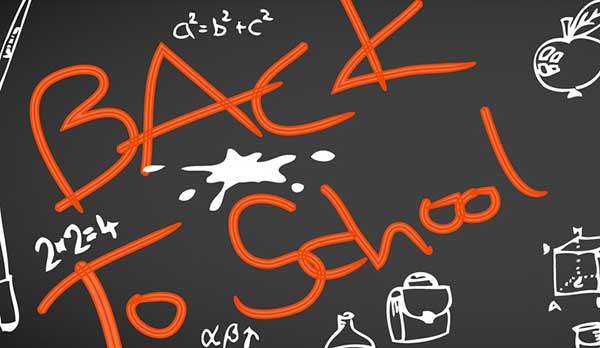 Direct-mail marketing
Direct mail is one of the best ways to market your school or education program. It allows you to reach a highly-targeted audience that's likely to respond and ultimately enroll in your courses. For example, direct-mail can be used to reach:
Parents of grade school children in your city
Mid-level industrial managers who want to move up the corporate ladder
Entrepreneurs and small businesses who want to take their companies to the next level
College students who want tutoring to improve their grades and career prospects
With direct-mail marketing, you can identify common traits shared by your target audience and create a well-targeted mailing list that allows you to put your message in the hands of motivated people who will be receptive to your offer.
Postcard printing is a cost-effective direct-mail marketing strategy (consider printing ultra postcards for greater visual impact). Other ideas include sending sales letters printed on school letterhead and informational kits, complete with brochures, flyers, and business cards, all neatly packaged in branded pocket folders.
You can also send promotional items via direct mail. Refrigerator magnets and calendars are excellent school and educational marketing tools. For example, you can print fridge magnets that feature important school dates and other information; or, print calendars featuring interesting images that showcase student successes. Since calendars and magnets are useful, your recipients will see them every day.
Catalogs and booklets are likewise fantastic mailers for schools and education programs. Print catalogs to promote multiple courses, and print booklets to highlight the benefits of your program or highlight everything that makes your school great. You can also print booklets that help students pick a school or educational program (with deference to your own, of course).
Finally, print newsletters make perfect direct-mail marketing tools for education. You can send highly-informative newsletters that illustrate why your program is the best choice for people who want to achieve more.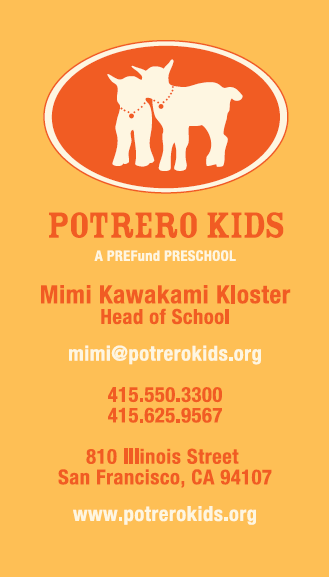 Business card for Potrero Kids in San Francisco
Print display marketing
Print display marketing can help you promote your school and education program by reaching a large audience in targeted areas.
For example, you can print brochures and booklets to leave on counters, and in display racks anywhere your audience frequents: high school guidance offices, college admissions and financial aid offices, and even popular restaurants and clubs frequented by students.
You can also print flyers to hang in school libraries or post on community bulletin boards. Print stickers featuring your school branding and give them to students, parents, and alumni. They'll place your stickers on their laptops, vehicles, and other areas, lending marketing juice to your school wherever they go.
Print bookmarks and ask libraries and bookstores to give them away for free. This is a terrific way to market your school or education program with every turn of the page!
Sticker for Piano Central Studios designed by Dan Halpern of Ay Dan Design
Outdoor marketing
Outdoor marketing makes it easy to promote your school or education program to the masses. It's not as targeted as direct-mail, but you can reach more people at an ultra-friendly price point, so it's a great marketing strategy for branding your educational program and promoting your enrollment season.
Print banners and place them outside your school, along highways, and in busy intersections where they're sure to get noticed. Banners are also perfect for promoting your school at events: sports, trade shows, and career days, for example.
Wall graphic printing can make it easy to showcase your school in downtown areas and in shopping malls. Or, see if you can sponsor a school sporting facility and place your wall graphic where everyone will see it.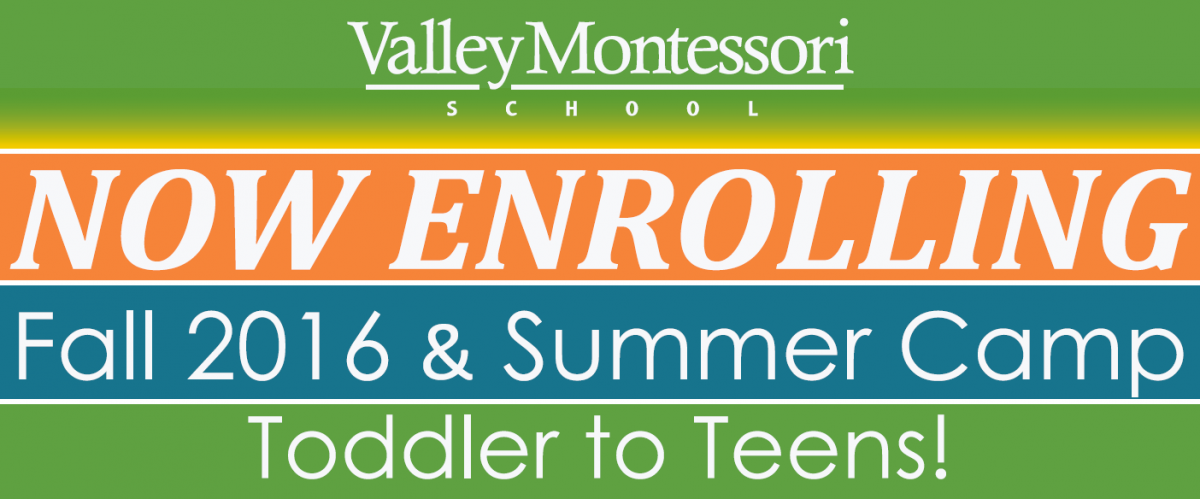 Banner for Valley Montessori School
The best school and educational program print marketing strategy combines elements of direct mail, print display, and outdoor marketing into a cohesive marketing campaign that delivers repetition, so you get multiple touches with your audience via different channels.
Ready to leverage the power of print marketing to increase enrollment in your school or education program? Get the biggest bang for your marketing buck with discount printing!