Low prices are what make Black Friday and Cyber Monday the biggest shopping days of the year, but how can you compete against big box stores when you can't land volume wholesale discounts? You can't compete on price, but you can create competitive advantages that help you steal sales from big box stores this holiday season.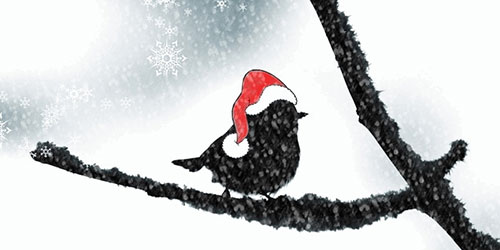 Market early to boost holiday sales
There's a lot of build-up to the big holiday sales days, but not everyone likes to wait until after Thanksgiving to do their holiday shopping. In fact, around 80 percent of shoppers start their holiday shopping before Thanksgiving – and that number is growing. That means you can attract these customers simply by launching your holiday marketing campaigns early.
Early bird shopping is likely driven by convenience and opportunity more than price, as many people do not want to fight the Black Friday crowds or spend hours online during Cyber Monday. Consider that early bird shoppers are likely to be wealthy, and you can begin to identify ways to boost holiday sales without competing on price.
The quest for the perfect gift
Taking advantage of bargains is a nice way to shop for many people on your list, but when it comes to the special people in your life you're probably willing to spend more. Your customers feel the same way, which is why your early bird holiday marketing should focus on helping them find the perfect gift.
Branding and positioning play major roles here. Your job is to demonstrate that customers can conveniently buy the perfect gifts for their loved ones well before the holiday rush. Don't target bargain-hunters; rather, target an audience that wants to give high-quality gifts to their friends and family.
Early holiday marketing options
You have a lot of options when it comes to early holiday marketing. Direct-mail postcards let you put your promotions in front of a highly-targeted audience. Booklets can serve as holiday gift guides within your niche. Banners can encourage the public to stop in and get the perfect gift now to avoid the hassles later.
As with any marketing campaign, you need to get the right message in front of the right audience – but in this case, timing is critical, as you want to get your marketing campaigns launched well before Thanksgiving to generate the greatest response.
By offering the perfect gift to the right audience along with a convenient purchasing process, you can beat the big box stores without having to compete on price. Start planning your early holiday marketing campaign today!
Image via Pixabay