Sticker marketing can be a powerful way to promote your company, products and services. Stickers are incredibly versatile, capable of being affixed to the smallest electrical components to being printed as large-format artworks that cleverly engage in their environment – and everything in-between. Stickers can promote brands, special offers, ideology and even political candidates. They can ask viewers to think, to act, to respond or to do nothing. No matter what type of company you operate, stickers are exceptional and viable marketing tools for your business. But what is the best color for sticker marketing? The answer to that question might depend on who you ask and who your target audience is, as well as the goal of a given sticker marketing campaign. Sticker printing is cheap, but you still want to motivate the greatest response by investing wisely in sticker design. Here are five schools of thought behind which color is best for sticker marketing.
1.  Brand colors
If your sticker marketing campaign is designed to promote your brand, it's probably best to design stickers that feature your unique brand colors. Doing so helps your customers associate your brand with its colors, so they're instantly attracted to future marketing promotions that feature your brand. Different brands, of course, play on different emotions. Here's a cool chart by The Logo Company that demonstrates the meaning of color as it relates to emotions for well-known brands.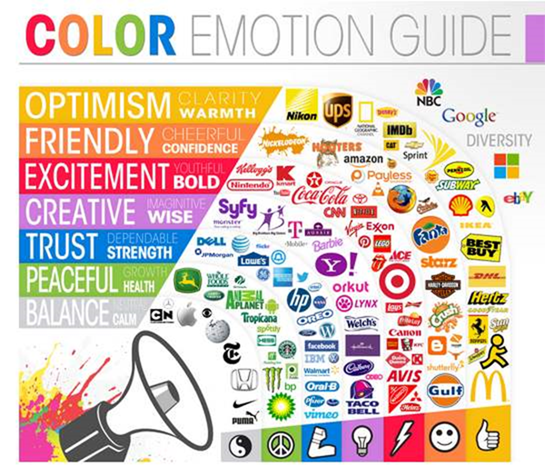 2.  Audience
Another way to look at sticker colors for marketing is audience preference. If your primary customers are men, for example, and you've learned that most men do not like the color pink but love the color blue, you would be apt to print blue stickers. This infographic by KISSmetrics demonstrates color preferences by gender.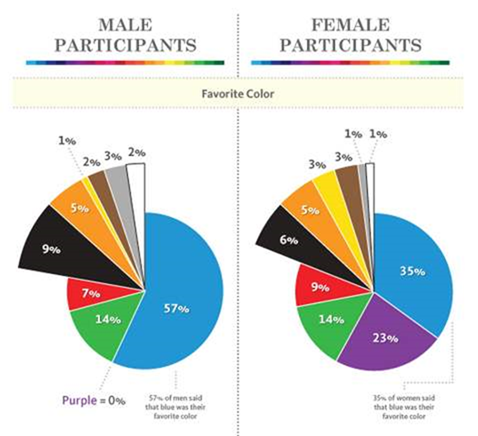 3. Environment
If you're printing large-format stickers intended to cleverly work with their environments, then your colors will be dictated by that environment. For example, if you're going to place stickers on a window or mirror, you'll need bright colors that contrast well against the reflected environment in order to be seen. For example, the following photo shows street marketing stickers featured on Urlesque; colors had to match the road.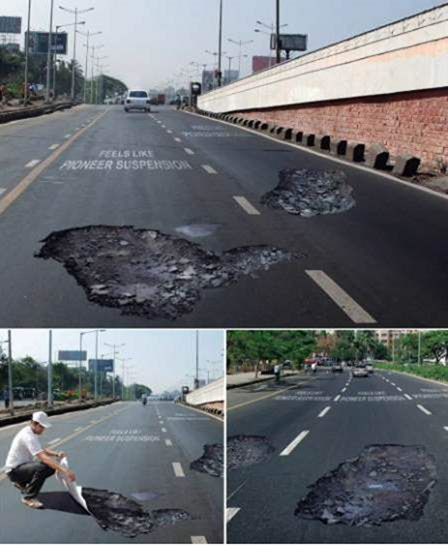 4.  Pure attention
Yet another sticker marketing technique is to play on the attention-getting properties of contrasting colors. It's tough to ignore yellow on black, red on white, and orange on blue. Hot pink, fluorescent green and other bright colors also command attention. Employing bright, contrasting colors in this manner might not necessary match your brand message, but it will help guarantee your stickers are noticed. It's the reason so many "danger" stickers are printed in high-contrast colors.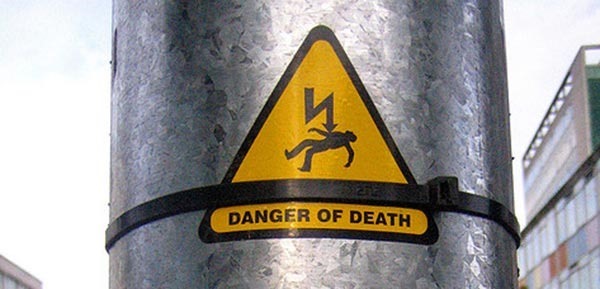 photo credit: Dr Case via photopin cc
5.  Emotion and symbolism
Finally, you can select your sticker colors based on the emotions they're meant to convey or the symbolism they represent in an effort to motivate purchases or influence thought. Red, white, and blue stickers are often used to lend a sense of patriotism to candidates and political ideas. Green often represents money or health. Blue inspires trust, while orange lends energy and confidence. This infographic by KISSmetrics demonstrates emotion and symbolism in color.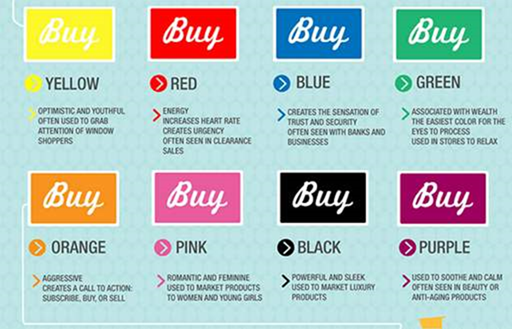 Your choice of sticker color can have a major influence on whether your stickers are notice, read and acted on. Determine who your audience is, how you will distribute your stickers, what the goals of your sticker marketing campaign are, and what exactly you want your audience to do after they've viewed your sticker. Then decide on the best approach to selecting sticker colors and choose the most appropriate colors for your goals.