If you're in the startup stages of your business, it behooves you to listen to as much professional advice as you can.  Heeding the advice of others who have traversed the entrepreneurial path can save time, money and frustration; and put you on the fast track to success.  The best thing you can do is seek advice from others who have similar business models, whether you're a sole entrepreneur learning the ropes of business ownership or a budding corporation in need of angel investment.  Then, find out what other types of businesses have done to succeed.  Doing so can help spark inspiration and innovation you might not have otherwise stumbled on.  You'll find excellent advice from a wide range of business owners and experts from the following 10 best resources for startup advice.
SCORE, or the Service Corps Of Retired Executives, is an incredible resource for startup advice.  The biggest benefit of SCORE is that it allows you to connect with volunteer business mentors, free of charge.  If you do nothing else, take advantage of this opportunity to get free expert business advice.
From business plans to funding and more, the SBA has tons of free advice for starting a small business.  Look for Small Business Development Centers, which let you pick the brains of business counselors in a one-on-one setting.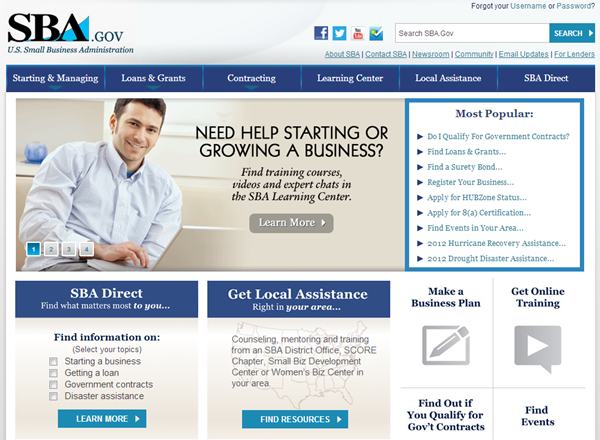 The Chamber of Commerce Small Business Nation website includes invaluable business toolkits, including a startup toolkit specifically for emerging entrepreneurs.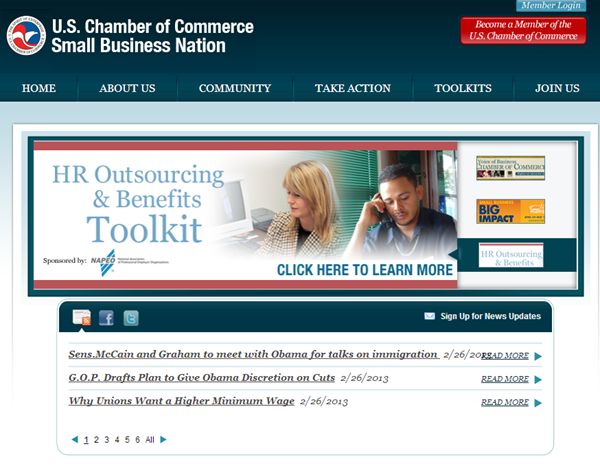 Getting Real is a book by the founders of 37Signals, a productivity software company.  The book is offered free online, and contains unconventional yet compelling advice such as "underdo the competition," which in practice makes for a better product.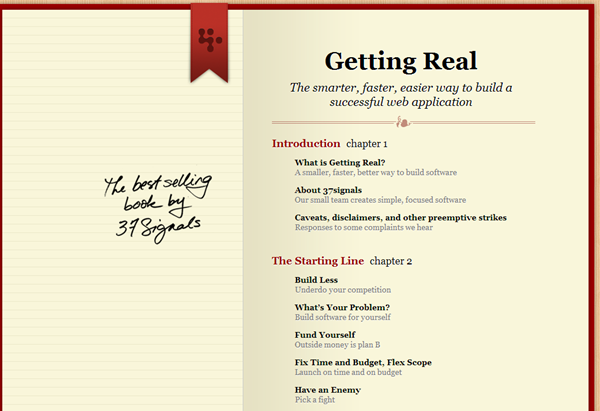 The magazine website features an excellent startup resource section.  What I like about Entrepreneur, versus, say, Fast Company, is that many of the stories are told by low-budget startups that didn't rely on large investors to start their businesses.  It's a lot easier to relate to – and learn from – other small businesses when your issues are identical.
While all startups should consult with a professional attorney, this site can help you make preliminary discussions and develop reasonable expectations for business legalities.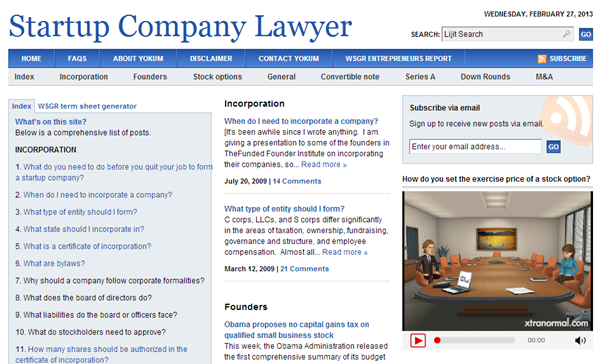 Similar to Entrepreneur, Inc. has a startup section abundant with excellent advice, tips and resources.  The insights into small business problem solving from many different perspectives make Inc. at least a weekly read for startup companies.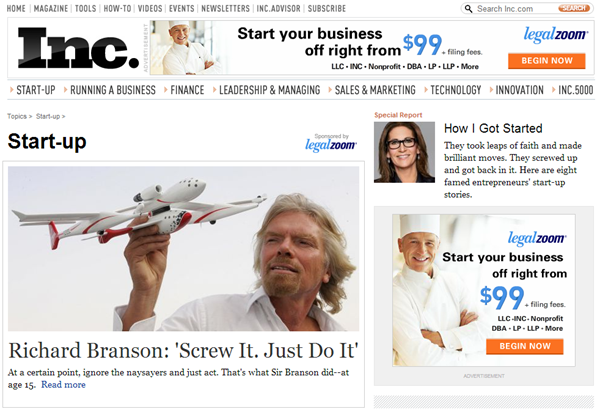 A powerful blog focused exclusively on business startups and endorsed by powerful players such as Twitter's Evan Williams.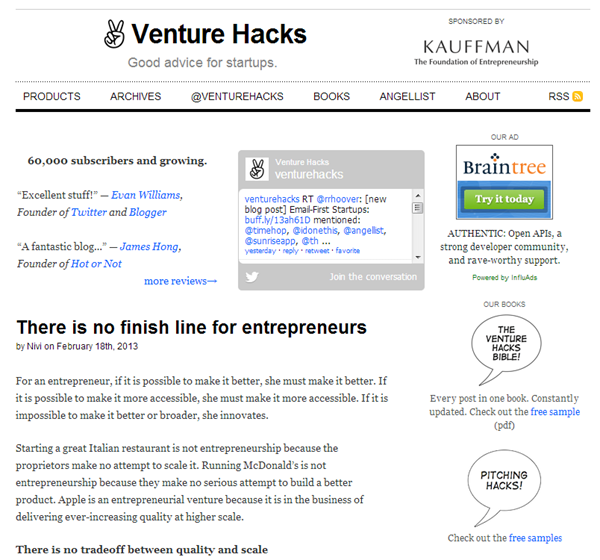 Startup Nation features a knowledge base with answers to your most pressing startup questions, but its true value lies in its robust community: more than 125,000 active members who you can bounce your questions off.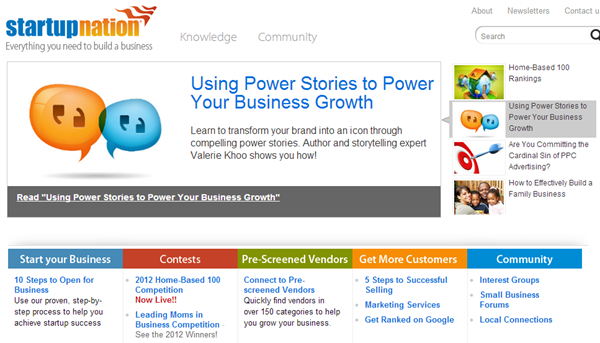 This linked resources page features links to even more resources for startups, from investment firms to startup groups to startup tools.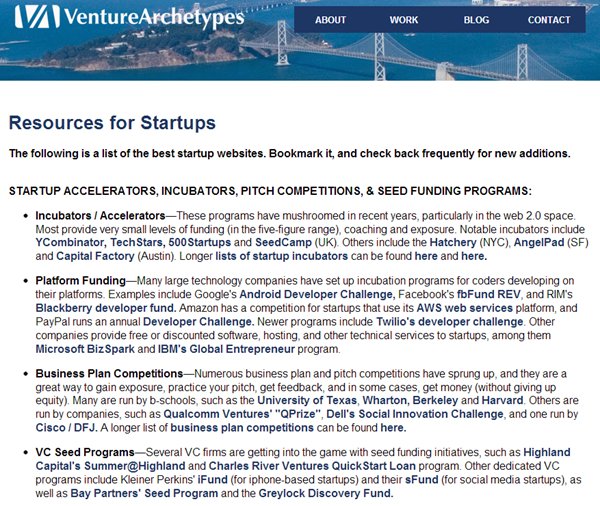 Do you have an outstanding startup advice resource to share?  Let me know in the comments!