Want to plan a profitable Valentine's Day marketing campaign? The more you know about your customers, the better you can position your messaging and target your marketing to hit their heartstrings – and their wallets and purses are directly attached. Gain insight with the following 25 Valentine's Day marketing statistics.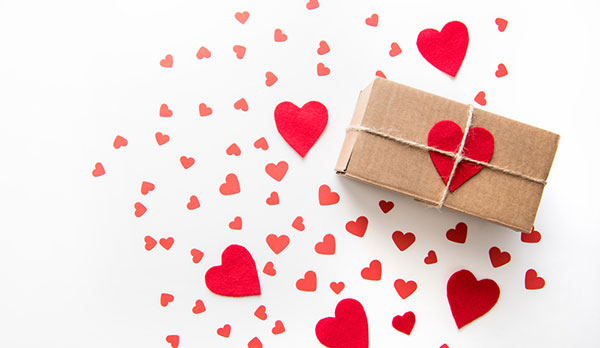 1. 190 million Valentine's Day cards are exchanged each year
That makes Valentine's Day the second most popular holiday for greeting cards, behind Christmas.
2. Americans spend $1 billion on Valentine's Day cards
With so many Valentine's Day cards passed around, why settle for generic store-bought cards when you can make your own Valentine's Day cards online with free greeting card templates?
3. The average American spends $146.84 on Valentine's Day
That figure includes gifts, meals, and entertainment. Among married people, most of that is spent on spouses and the rest is spent on children, friends, co-workers – and pets!
4. 54% of Americans celebrate Valentine's Day
With more than half of all Americans in the Valentine's spirit, why not share the love with a customer appreciation marketing campaign?
5. 85% of Valentine's Day cards are purchased by women
If your business has a female focus, Valentine's Day is the perfect opportunity to reach a receptive audience.
6. Total Valentine's Day spending is $19.6 billion
Though jewelry, candy, and entertainment are among the most popular gifts, any business can cash in with a strategic Valentine's Day marketing campaign.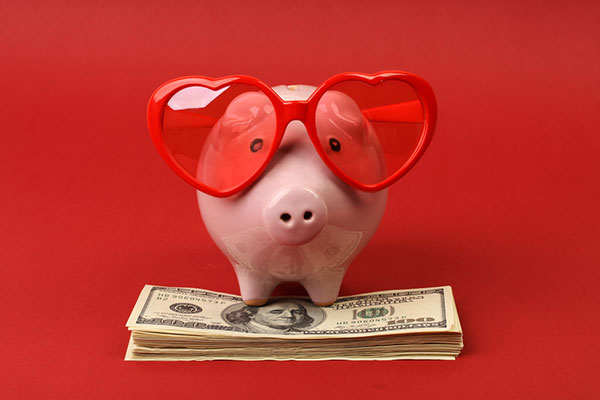 7. 49% of people aged 55 and over plan their spend the week before Valentine's Day; 40% of those aged 24 and under plan two weeks or more in advance
Statistics like these can help you time your Valentine's Day marketing according to customer behavior.
8. In one survey, 53% of women said they would end a relationship if they did not receive a gift for Valentine's Day
Need to tie your marketing pitch to a strong incentive?
9. 34% of Americans dine out on Valentine's Day
That makes February 14 the second-busiest day of the year for restaurants.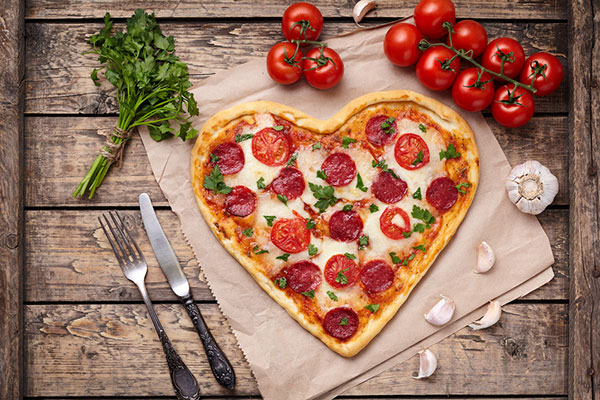 10. Greeting cards are the most popular Valentine's Day gift
This statistic allows for multiple gifts given. The breakdown is:
Greeting cards: 52.1%
Candy: 47.5%
Flowers: 34.4%
Jewelry: 17.3%
Dining out: 34.6%
Clothing: 14.4%
Gift cards: 12.6%
Other: 11.2%
11. Men spend twice as much as women on Valentine's Day
Women might buy the most greeting cards, but men splurge. Adjust your marketing targets accordingly.
12. 50% of marriage proposals occur around Valentine's Day
If you're in the wedding and engagement industry, now is the time to start promoting your products and services.
13. Valentine's Day shoppers respond to special offers
More than 48% of consumers say they would spend $10 extra if there was a great sale; more than 32% said they would spend $10 more if a free gift came with their purchase.
14. $4.5 billion is spent on jewelry for Valentine's Day
Jewelers face steep competition, so you'll need to market strategically to boost jewelry sales this Valentine's Day.
15. The week of Valentine's Day ranks 4th for wine sales
After Christmas, New Year's Eve, and Thanksgiving, of course.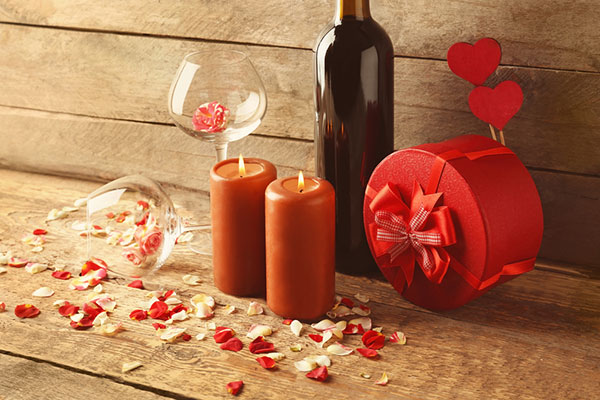 16. Valentine's Day ranks 2nd for flower sales
Mother's Day ranks first. The most popular flowers for Valentine's Day are:
Roses
Lilies
Gerbera daisies
Carnations
Tulips
Red roses are the most popular, followed by pink and purple.
17. U.S. manufacturers ship more than $32 billion in products for Valentine's Day
The breakdown includes $16 billion in chocolate candy, $10.1 billion in non-chocolate candy, and $6.7 billion in jewelry and silverware. The shipment value exceeds the total spend because Valentine's Day isn't just celebrated in the U.S.; it's also popular in Canada, Mexico, the United Kingdom, France, Australia, Denmark, Italy and Japan – something to keep in mind if you have an international customer base.
18. In 2017, more than 110 million Americans dined out on Valentine's Day – spending $8 billion
That's $8 billion powerful reasons to up your restaurant marketing game.
19. 43% of Americans buy chocolate for themselves on Valentine's Day
No matter what you sell, don't forget that people like to buy for themselves!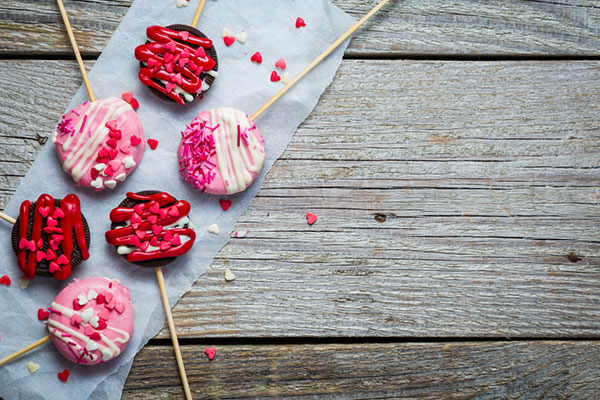 20. Most Valentine's Day purchases are completed at department stores
Brick-and-mortar still trumps online for Valentine's Day, with the following breakdown:
Department stores: 35%
Discount stores: 32%
Online: 29%
Specialty stores: 19%
Florists: 17%
Local small businesses: 14%
21. Valentine's Day spending on pets is expected to increase by 27%
Millennials spend more on Valentine's Day gifts for their pets than any other age demographic.
22. 50% of people who say they don't want a Valentine's Day gift are lying
This is powerful knowledge for those whose partners say they don't want a gift – and businesses who want to sell gifts to them.
23. Valentine's Day is good for small business, with a 9% uptick in local searches around the holiday
That amounts to an increase of 88 million searches for local businesses.
24. 34% of businesses report increasing Valentine's Day marketing spend in 2017
That corresponds to an increase in overall Valentine's Day sales in 2017 (88% of florists reported an increase in sales last year).
25. Signage and posters are the most popular types of Valentine's Day marketing
The breakdown is:
Store signage, posters, and displays: 64%
Online advertising: 55%
Email advertising: 54%
Early order incentives: 34%
Print advertising: 34%
Outdoor ads: 30%
Early delivery incentives: 27%
Radio ads: 26%
PR: 15%
Local business partnerships: 13%
TV ads: 5%
Ready to develop your own profitable Valentine's Day marketing strategy? Use these statistics to help you make informed decisions that can boost sales. Then, maximize your ROI with discount Valentine's Day printing services!
Sources: