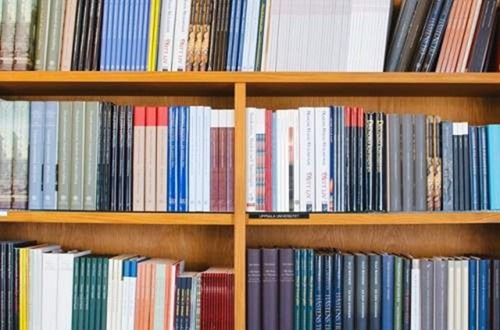 If you manage a campus bookstore you know your shop is an important revenue stream your college depends on. Thus, you're always on the lookout for ways to boost profits and generate more income for your school. Stickers are cost-effective ways to market your bookstore products and specials to students so you can increase revenue. The following lists ways you can boost campus bookstore profits with stickers.
1. Highlight special sales
If you have special sales on textbooks and other merchandise, you can use stickers to draw attention to them. Print stickers that denote what the special deal is – a percent off, for example – and place them on your sale items. You can also use stickers to highlight the difference in pricing between new and used books.
2. Cross-sells and upsells
Place stickers on books and other merchandise to help you cross-sell and upsell at your campus bookstore. For example, a certain textbook might have a companion workbook, so you can place a sticker on the textbook reminding students to get the workbook, too – a cross-sell. An example of an upsell opportunity might be a textbook that comes in two different volumes: a standalone book, and a book that comes with an online access code. You can place a sticker on the standalone book urging students to get the more expensive version containing the access code, which offers additional educational benefits.
3. Draw students in to your bookstore
Window clings can be strategically placed on your own windows and on windows throughout your campus to highlight special sales, remind students to get their books early or sell their used textbooks back to you (so you can resell for profit), or simply to showcase special merchandise they might want to buy.
4. Sell school pride
Many campus bookstores not only have books and other supplies, they also carry hats, bags, shirts, and other university-branded merchandise (including stickers like bumper stickers, window stickers, and more!). You can print stickers to place on textbooks and other supplies reminding students to show their school pride, and that they can get the school spirit supplies they need at your bookstore. Consider adding a coupon code to give your customers an incentive to buy from you.
5. Color coded coursework
Finally, you can employ a sheet sticker-based color coding system to make it easy for students to find the books and other supplies they need to complete specific types of coursework. For example, if a given biology cirriculum requires two books, an access code, and a workbook, you can affix the same color sticker on each item to show that they must be purchased together to meet course requirements. In this manner, students won't miss the materials they need and you'll be able to make all the sales at your bookstore. The best part? Stickers are cheap to print, so they represent cost-effective ways to boost profits at your campus bookstore. Get started with sticker printing now!