When do you plan on releasing your holiday catalog? Why not September? The end-of-year holidays might be a few months away, but there are plenty of good reasons to get a head start with direct-mail catalogs: first and foremost, you can boost profits. Here's why.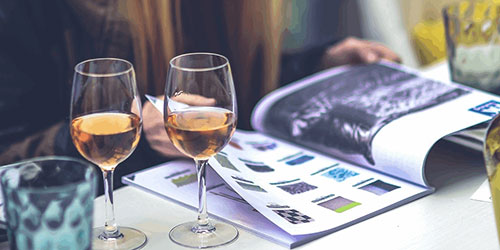 The early bird gets the worm
Americans are starting their Christmas shopping earlier than ever before. In fact, one report found that a whopping 30 million Americans had already started their Christmas shopping by mid-September 2015. That's a huge market you can tap into before your competitors even begin planning their Christmas marketing campaigns. Beat them to the punch and reap the rewards!
You won't compete with big box stores
Though it's a good idea to create special deals for early shoppers, sending direct-mail holiday catalogs now means you won't have to compete with big box stores. You can't do it anyway, since they can take advantage of massive volume purchasing to drive down costs (and they often offer products at a loss to entice customers to fill their carts).
Customers appreciate a deal, but in September they're not yet in bargain basement (Black Friday/Cyber Monday) price mode. Those aren't your customers anyway – you're after the customers who want a convenient ordering process and thoughtful gifts. Strike now to get more than your fair share.
You can focus on supplemental marketing efforts later
With the bulk of your Christmas catalog marketing already done, you can focus on more personalized, engaging marketing opportunities in November and December. Be part of the conversation on social media and firmly establish your brand online. Send greeting cards to your VIP customers with last-minute deals.
When you don't have to rush around managing your primary marketing efforts, you can take the time to embed your brand and foster long-term customer loyalty. Plus, you can sort through inventory you haven't yet sold and liquidate with last-minute Christmas specials that help you clear your stock before the end of the year.
Don't wait until it's too late – launch a holiday marketing campaign in September to ensure a very happy December. Get more from your holiday marketing when you print discount catalogs this September!
Image via Pixabay