Holiday spending has soared to nearly $692 billion, leaving no doubt that Christmas and Hanukkah are catalysts for business profits. That's nothing new, but did you know that 40 percent of that cash is spent in the four weeks before Black Friday? Indeed, traditional shopping days such as Black Friday and Cyber Monday are losing relevance as shoppers seek to buy early. Take advantage of this trend and boost sales with this early bird holiday marketing checklist.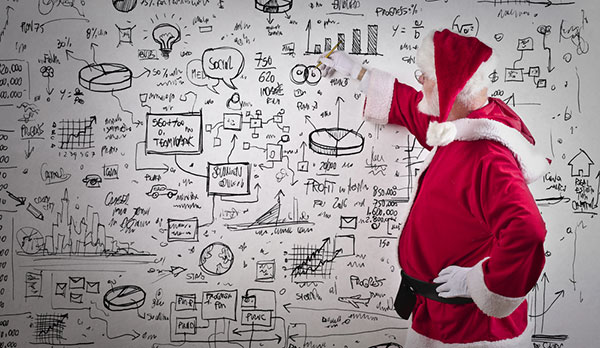 1. Create your holiday marketing calendar
Start by creating a timeline for your early bird holiday marketing. Remember, the sooner you start your marketing, the more opportunity you have to influence early holiday sales.
We know that 40 percent of holiday spend occurs before Black Friday, so pick a date several weeks prior to launch your holiday marketing campaign. Then, map out your holiday marketing calendar, week-by-week.
2. Choose your holiday marketing channels
Decide which marketing channels you'll employ for your holiday marketing campaign. This begins with a fundamental understanding of your audience: how do they like to be communicated with, where do they go, and what do they respond to?
For example, you might know your audience responds to discount offers and decide to print direct-mail postcards that feature holiday coupon codes. Or, you might know your audience frequents a local gym, so you decide to print banners to place along the road on the way to the gym. Another example: You might know your audience loves to host holiday parties, so you print a booklet packed with holiday marketing tips and peppered with references to your products.
Keep in mind how print marketing and digital marketing complement one another and create a cohesive marketing campaign that fosters repetition and reinforces your early bird holiday sales.
Once you've chosen your holiday marketing channels, be sure to allow enough time to create and distribute your marketing materials to fit your marketing calendar.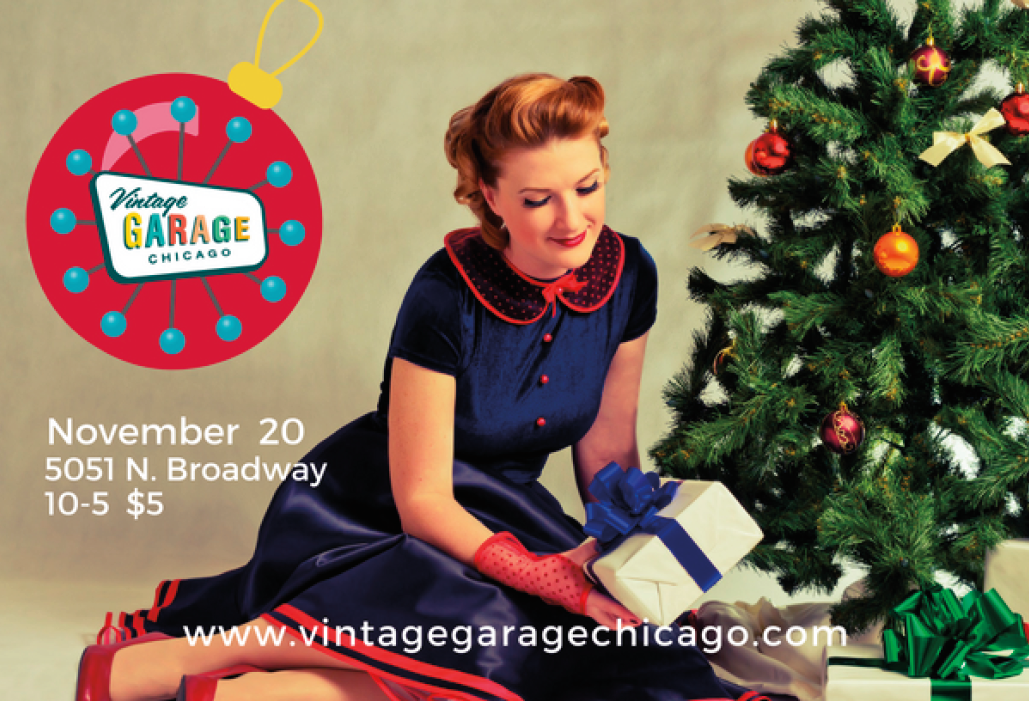 Invitation for Vintage Garage Chicago
3. Develop early bird incentives
It's no secret holiday shoppers crave special deals, so be sure to offer incentives that compete with the Black Friday offers they'll receive later. You don't want customers to hold out in anticipation of a better deal, so develop special discounts, buy-one-get-one-free offers, VIP treatment deals, and other incentives to motivate early bird sales.
4. Offer convenience
Another great way to promote early holiday sales is to offer convenience. For example, you might offer gift wrapping and sell holiday greeting cards so customers can enjoy more free time during the holiday season. Free shipping is another way to incentivize your holiday promotions.
Consider placing a deadline on your convenience incentives, especially if you offer them free. For example, if customers buy from you before Black Friday, you might offer free gift wrapping – a powerful way to stand out from competitors.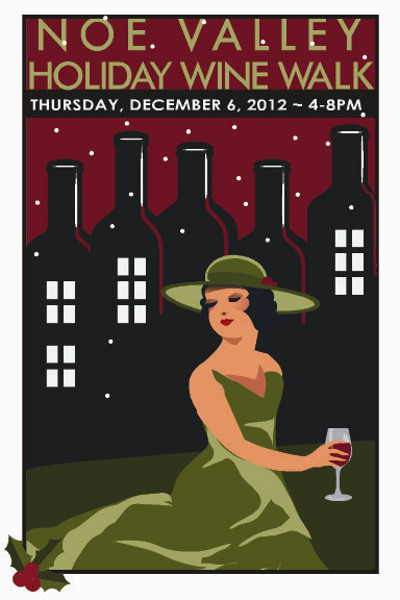 Postcard design by Kyla Kaplan for Noe Valley Holiday Wine Walk
5. Engage customers with value-added initiatives
Bring customers into your ecosystem and help them identify with your brand by launching value-added initiatives long before holiday sales begin.
For example, you might print a holiday gift guide packed with perfect ideas for everyone on their list. Or, you might host a special class or another event that helps customers achieve their own goals – and then promotes the idea that their friends and family might also enjoy the products you sell.
6. Sow the seed with current customers
Your existing customers can be big buyers during the holiday season, but what are you doing to bring them back? You might print loyalty cards or special discount vouchers for the holiday season and hand them out at your point-of-sale; or, you might send direct-mail postcards to your existing customer list with an early bird holiday special.
Identify ways to presell your current customers, and you'll enjoy repeat business that helps you best the competition this holiday season.
7. Seek partnerships
Partner with non-competing businesses that share your customer base to promote early bird holiday packages. For example, a florist might partner with a jeweler and a day spa to sell a romantic holiday gift package – as long as customers buy before Black Friday.
Each partner offers a discount and triples their marketing power, while customers get a great price on a fun, exciting, and unique gift – it's a win for everyone!
If you want to boost holiday sales, don't want until the last minute. Instead, avoid competition and create incentives that influence early bird sales before your competitors even begin marketing. The best part? You can maximize your ROI with discount printing services!