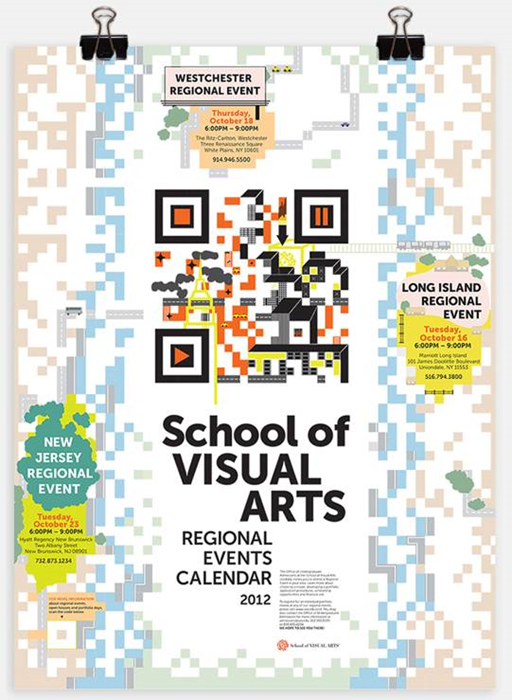 Posters are some of my favorite marketing tools. They're cheap to print and distribute, yet each poster can account for hundreds (or even thousands) of potential customer views. A great poster marketing campaign can yield a major impact for minimal investment. And in today's tech-savvy world, you can make your posters even better by incorporating interactive features that immerse customers into your brand, motivate immediate action, and establish long-term customer loyalty. This month, challenge yourself to launch an interactive poster marketing campaign. With a strategic approach, your return will be well worth your effort.
The value of interactive poster marketing
Interactive marketing is so attractive because it brings customers in for a closer look. Your posters are perfect vehicles for interactive features such as QR codes, which can be scanned by smartphones, because they're out in public where both individuals and groups can be easily intrigued into learning more or even buying now. Interactive posters can make the purchasing process fun, fast and simple for your customers; and it can help lend a sense of solidarity between your brand and the customers it serves. That type of high-value marketing isn't just good for instant sales, but for recruiting customers who incorporate your brand into who they are.
Ways to make posters interactive
There are several ways to make your posters interactive, and you're only limited to your imagination and, potentially, your budget. QR codes can take customers to any web page or app you'd like, and augmented reality presents unique opportunities that bring your posters to life. Here are a few ways you can incorporate interactive technology into your posters.
take viewers to a "buy now" or "learn more" web page
receive social media check-ins or likes
receive instant customer feedback
offer discounts in return for email addresses
take viewers to a video or more comprehensive sales pitch
take viewers to an app or game that is relevant to your company and their needs
use augmented reality to make your poster elements appear to come to life
Here's a video from Digimagic that demonstrates how augmented reality can bring your posters to life:
If you want to command more attention for your business, challenge yourself to develop an interactive poster marketing campaign this month. Let me know your results in the comments!