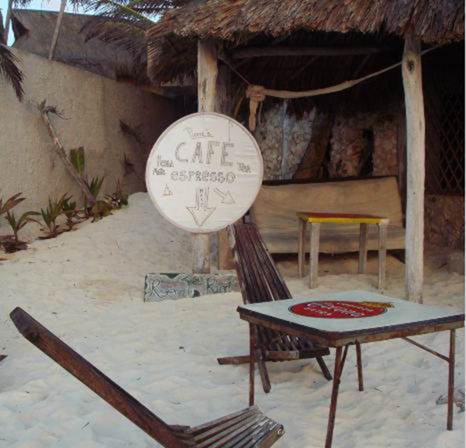 Summer is one of my favorite marketing seasons. Sure, it doesn't carry the "must buy now" mentality associated with winter holidays, and many families are spending their money on vacations rather than retail and services, but warm weather still ushers in a very healthy market for the majority of industries. The reason I love summer for marketing is because you can get so creative with outdoor marketing strategies that wouldn't work as well buried under three feet of snow or obscured by driving rains. Here are five of my favorite outdoor marketing materials you can use to boost business this summer.
Print large vinyl banners to place at busy intersections, public places such as beaches and entertainment/shopping districts, and anywhere else your target customer base is known to frequent. Outdoor banners are also perfect for summer concerts, festivals and other activities that bring potential customers out in droves. The beauty of vinyl banners is they're next to impossible to ignore, and they're cheap to print – thus, you get a cost-effective marketing tool that reaches the masses for a low investment and high return.
I love big posters, in particular the 24-inch by 36-inch posters. You can market anything with posters: retail products, professional services, movies and more. And posters are perfect for summer marketing because they can be placed in high-profile outdoor areas – in restaurants and bars, in community parks and in busy shopping districts. Like vinyl banners, posters are incredibly cheap to print so you have plenty of room to yield a healthy return on investment.
Flyers are mini-posters, perfect for community bulletin boards and to hand directly to passers-by, such as with club card flyers. Since they're smaller, flyers aren't quite as attention-getting as posters; however, they're able to be placed nearly anywhere, which gives them greater reach. Blanket your community with flyers, and you'll get the message out cheap and easy.
Like flyers, stickers can be placed almost anywhere. My favorite summer marketing tool, stickers can be printed with creative themes and interact with their environments to command customer attention. Consider, for example, the window cleaning company that placed stickers on storefront windows that made it appear as though they were so clean, customers were walking right into them. Or how about sticker "footprints" on the sidewalk leading to your retail location? Another cheap summer marketing option, don't overlook the power (and fun) of stickers to drive customers to your business.
If you're in a tourist-friendly industry, rack cards can fuel your business all summer long. Print rack cards with special offers to your tourist attraction, museum, restaurant, hotel, water park, festival or other venue, then distribute them at restaurants, hotels, and tourist information centers. Rack cards are cheap to print, easy to distribute and highly sought after by customers seeking to spend their dollars.