Americans will spend $682 billion on holiday shopping this year, and despite the popularity of major sales days such as Black Friday and Cyber Monday, a full 40 percent of purchases won't be made until the 10 days prior to Christmas. That creates an enormous opportunity for your business to cash in on last-minute Christmas sales. The key is to attract customers, and you can boost profits with the following Christmas printing and marketing tips for last-minute sales.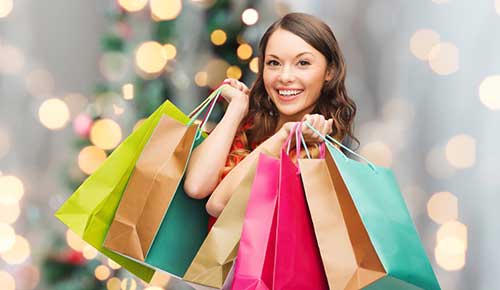 Make it convenient to buy from you
When time is fleeting, convenience is king. You can make it convenient for last-minute holiday shoppers to buy from you with gift-wrapping services, expedited shipping, and even gift selection services that help them find the perfect present for all the people on their lists.
Attract last-minute shoppers with direct-mailers
Direct-mail marketing is a great way to attract last-minute shoppers to your local retail shop or online store. Postcard printing is a cost-effective marketing strategy, while printing newsletters and booklets to send as last-minute gift guides can help you sell customers before they leave their homes. Consider targeting by demographics and making perfect gift suggestions by age groups and other segments: parents, children, co-workers and more.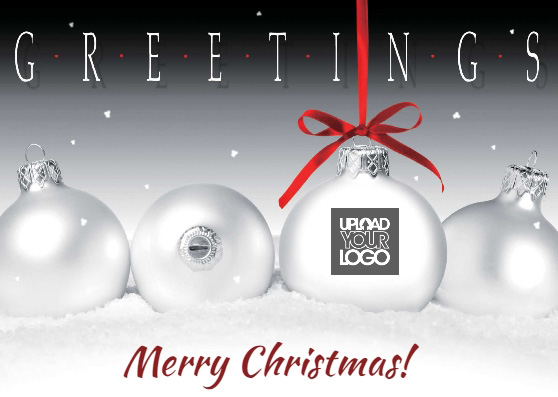 Free holiday card template from PsPrint's holiday card template gallery. Design your own holiday cards online with the free online holiday card maker.
Offer discount incentives to promote quick sales
Buy-one-get-one-free offers are perfect for last-minute shoppers who are simply trying to check off everyone on their lists. Freebies make good incentives that can get customers in your door. Group discounts can encourage customers to shop – and buy – together. Consider adding in a loyalty rewards card with every purchase to promote sales after the new year.
Boost profits with impulse purchases
Print hang tags that prominently promote your Christmas discounts. Print window clings and place them on your storefront windows to draw in passersby. Use large-format vinyl banners to market your Christmas sales in strategic locations – outside the mall your store is in, for example, or along a busy traffic route. Use sticker printing to make your sale items stand out. All these strategies encourage impulse purchases, especially for last-minute shoppers who need to finish their shopping fast.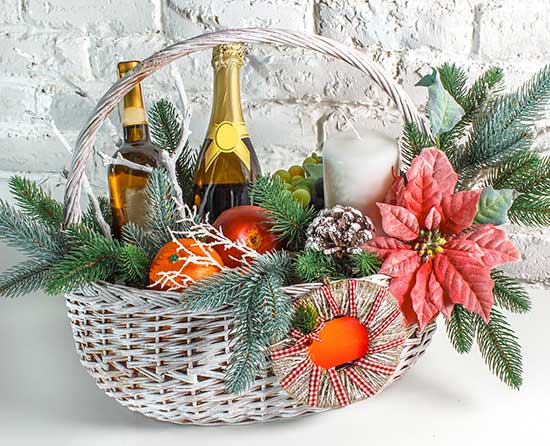 Sell Christmas bundles
Move more products, faster, by bundling popular products with those that aren't selling as quickly. Bundles in the form of gift baskets, pre-stuffed stockings, and niche gifts (for example, a car wash kit in a bucket for new car owners) make it easy for your customers to give meaningful gifts in a single purchase, and easy for you to sell more merchandise with less effort. Bundles are win-win's for last-minute Christmas shopping.
Push gift cards for Christmas sales
Gift cards are popular gifts and perfect for last-minute Christmas purchases – which are often made simply because shoppers don't know what to get everyone on their lists. Gift cards let recipients decide what they want. Print table tents or use business flyers to promote your gift cards to last-minute shoppers this holiday season, and you'll not only earn the value of the gift card, but very likely additional revenue as shoppers tend to spend more than what their gift cards are worth.
Ready to cash in on last-minute Christmas sales? Attract more customers and maximize your ROI with premium discount holiday printing services.