You want your marketing to make a big splash – and land even bigger sales – in 2018, but how can you improve upon what's worked in the past to yield even better results? By updating your marketing tools.
These facts help illustrate why the appearance of your marketing tools is so critical to success:
If your marketing materials haven't had a facelift in the past five years, now is the time to revisit your strategy and give your marketing tools a makeover that not only keeps your company relevant, but commands attention for your brand so you can boost sales. Start with the following tips for updating your marketing for 2018.
1. Update your logo
Like businesses, logos evolve over time. If your logo hasn't had a facelift in recent years, now might be the time to consider an update.
Modern logo trends favor sans serif fonts, signature colors, and visual elements to accompany words. Since the human brain processes images 60,000 times faster than words, glyphs and icons can help your brand stand out, command attention, and be more memorable.
If you update your logo, make sure it's on all of your marketing tools. That means printing new business cards and brochures, updating your website, and making sure all employee uniforms bear the new logo. Customers expect a seamless experience between different marketing channels, and it takes five to seven impressions for customers to recognize your logo.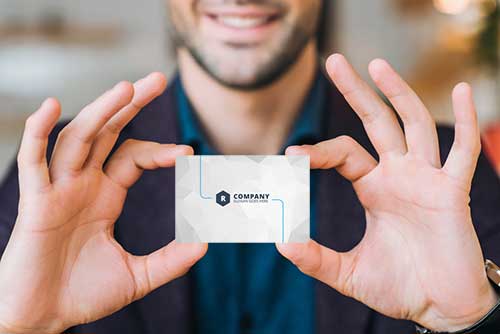 2. Add large images
Large images command attention for your marketing tools. Resist the temptation to pack your brochures, flyers, posters, and banners with marketing copy. Instead, show customers why they should buy from you with large, vivid photos that tell a story.
This is an excellent strategy if you're printing direct-mail catalogs; showcasing your products in large photos makes them more attractive.
3. Simplify your text
Similarly, you should keep your text, or marketing copy, simple and to the point. It should be easy to understand, yet make a bold statement.
An oversized headline in bold lettering commands attention and will do more to influence customer behavior than a paragraph of text. Make your text part of your design, and make it stand out so it's easy to read from a distance. This can help draw customers in to your marketing tools, which in turn generates interest, creates desire, and leads to sales.
Thus, if you're printing brochures, for example, a good strategy would be to feature an intriguing image with a bold line of headline text that generates interest in your products and services.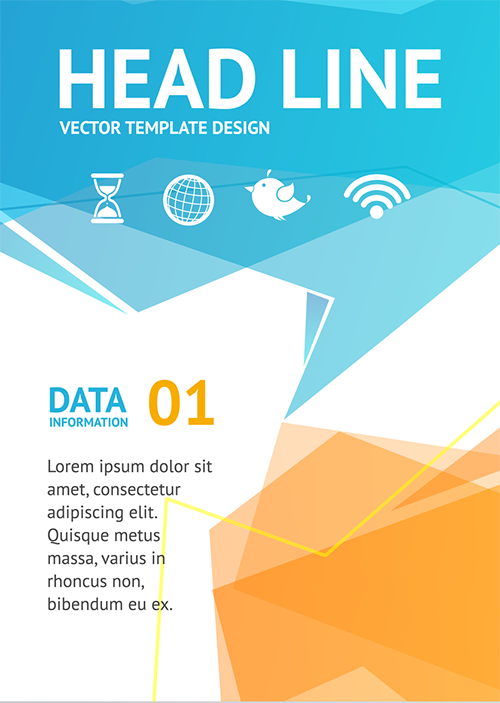 4. Print on modern paper stocks
The look and feel of your print marketing tools can have a direct influence on customers' purchasing decisions. Thick, textured paper stocks deliver tactile sensations that suggest high-quality products and services; in fact, studies have found that customers are more likely to buy when paper stocks are heavy and feel good to touch.
Consider printing postcards, brochures, and business cards – the marketing tools your customers touch – on modern paper stocks such as linen stock, velvet paper stock with soft-touch coating, or ultra paper stock, which features a band of edge color for maximum visual impact.
5. Be omnipresent
Finally, seek new opportunities to put your branding in front of your target audience in 2018. For example, you might print vinyl banners to place along busy roads, at conferences and trade shows, or at festivals and sporting events your customers attend.
Commit to repetition via direct-mail marketing, distribute flyers and posters, and seek partnership opportunities – for example, you could offer to print table tents for a restaurant that feature your brand on one side, theirs on the other. Or, you could print cards with discount coupon codes for your partners to insert with every package they ship. Don't be afraid to get creative!
Want to command attention for your brand and maximize ROI? Do it with discount printing services today!