Customer appreciation programs are an important aspect of the relationships you build with your customers. Not every business has a customer appreciation program, and of those that do, not every business gets its customer appreciation program right.  You don't have to have a formal customer appreciation program to give your best customers something that demonstrates how much you appreciate their business. Find inspiration in the following 10 cool customer appreciation ideas; each is a winning way to show your customers you really care.
1.  Personal thank-you
The all-time best way to demonstrate customer appreciation costs only a few minutes of your time.  Pick up the phone and call your best customers and personally thank them for choosing you. Your thank you should not be a sales pitch (though it's OK to ask for suggestions, comments and if there is anything you can do to help your customers).  Keep in mind that a thank you from a CEO or business owner is more meaningful than from a junior employee or – God forbid – a call center.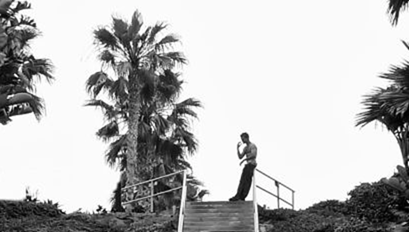 2.  Showcase your customers in your newsletter
Use your newsletter and/or email newsletter as a forum to thank specific customers.  Spotlight your best customers and include their story, how they came to you, and how you helped them.  Make sure you specifically thank them for choosing you, and include photos, links to videos and other information your other customers will find interesting.  Publicly thanking your best customers is a great way to show your appreciation, and when you create a story around the thank you your other customers will relate to your brand. Social media additionally offers excellent platforms for similar customer appreciation strategies.
3.  Birthday freebie
Many restaurants incorporate this strategy into their customer appreciation programs, but any business can take advantage of birthday giveaways. From oil changes to portfolio reviews to grocery discounts to fashion buy-one-get-ones, no matter what industry you're in you can deliver a unique birthday giveaway to demonstrate customer appreciation. Added bonus: Birthday freebies create an incentive for customers to give you their contact information for permission-based marketing.
4.  Event tickets
If there's a hot concert, sporting event or other event going on in your town, get tickets to give away to your best customers.  Giving away event tickets is a great way to show customer appreciation, especially if you tailor the tickets to each specific customer's tastes.
5.  VIP service
Offer your best customers VIP service, especially when they make reservations for dining with friends, family, clients or colleagues. Give their party extra respect and attention in a way that impresses their guests, and they'll appreciate you right  back. This tip is given with restaurants in mind, but any business can come up with a way to offer VIP service. A mechanic, for example, might put its best customers' vehicles at the front of the line.
6.  Host a fun day
Give all of your customers a fun day complete with fun stuff for the kids, live music and free food. Giving families a great time is a perfect way to show customer appreciation, and can also help you better connect with your customers for outstanding business ideas and long-term loyalty.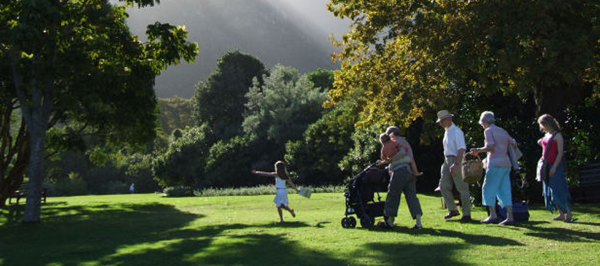 7.  Personalized gift
And by personalized, I don't mean a wine bottle with their name on it.  Those kinds of gifts can be nice, certainly, but what I suggest is a gift that meets each specific customer's tastes. Event tickets (as mentioned) and restaurant gift certificates are two easy ideas, but you'll really impress customers if you give them something related to past conversations.  Does one of your customers love rock climbing? Give him a gift certificate to a local indoor climb zone. Have a die-hard Pete Rose fan in your CRM? Give her a baseball autographed by Charlie Hustle himself. Such personalized gifts are meaningful to your customers, and they'll feel you truly listen to their needs.
8.  Rewards program
Print a loyalty rewards card to stamp every time customers make a purchase, and give them something free (or a discount) after so many visits. That's just one way to frame an ongoing rewards program, which gives your customers incentive to buy.  Make sure your rewards program offers excellent value for your customers to lends a sense of appreciation.

9.  Feedback contest
Ask your customers to submit feedback in the form of suggestions on how you can improve, then promise to incorporate the winning idea and give the submitter a reward – anything from a freebie to a gift basket to a family vacation. You'll get a ton of great ideas for improving your business, and your customers will appreciate you for listening to them.
10. Refer customers
If you operate a B2B company, one of the best ways to show customer appreciation is to send business to your customers. Many industries include non-competing businesses that complement one another. One example would be the travel industry, which includes hotels, restaurants and transportation services. Sending business to your customers will not only demonstrate your appreciation, it will also motivate them to send business back to you.