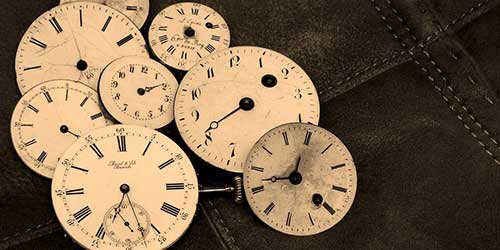 Is Daylight Saving Time a good marketing opportunity? It's a fair question to ask, since your business should always be working to gain a competitive edge by seeking unique ways to reach your customers. At the same time, every marketing campaign requires an investment, so you need to be certain you're putting your money behind the right promotions in order to be successful.
So, is Daylight Saving Time a good marketing opportunity? The short answer is "yes." As long as you can develop a relevant marketing campaign that motivates response, Daylight Saving Time can represent an excellent marketing opportunity for any type of business.
Consider Energizer's "Change Your Clock – Change Your Battery" campaign. Developed by O'Malley Hansen Communications more than two decades ago, the campaign earned Energizer billions of media impressions. The concept was simple yet brilliant: when you change your clocks you should change your smoke alarm batteries.
Your business could similarly promote a relevant annual ritual to coincide with Daylight Saving Time. A mechanic might promote DST as a good time to get a tune-up or have tires rotated, for example, or an insurance agent might promote the date as a good time to get an insurance review ("save time, save money!"). No matter what industry you're in, you should be able to come up with a creative campaign that resonates with your customers. All you need is a bit of brainstorming.
Once you have your Daylight Saving Time marketing idea, promote it with direct-mail postcards sent to a well-targeted audience. You can also consider prominently-placed vinyl banners, informative brochures and even booklets (think a "Daylight Saving Time Home Maintenance Guide and Checklist").
This isn't the only type of promotion you can run for Daylight Saving Time, of course; a simple sales event or even a creative social media contest can boost revenues and increase brand awareness, respectively. However, establishing an annual ritual might be the most powerful type of campaign that brings long-lasting benefits to your business.
Daylight Saving Time is definitely a worthy marketing opportunity, but it's up to you to find a creative tie-in that promotes your business. Be sure to maximize your ROI with discount printing from PsPrint!