Easter is one of the most popular holidays in the United States, spurring $18.4 billion in sales in 2017. With so many shoppers ready to buy, savvy businesses piggyback on the holiday with promotions designed to boost Easter profits. If you're one of those savvy businesses, you don't want to ignore one powerful Easter marketing strategy your competitors might be missing out on: direct-mail.
The following details why direct-mail marketing is perfect for promoting Easter sales.
1. Direct-mail marketing works
First and foremost, direct-mail marketing works. Despite the era of emails and Facebook, direct-mail continues to reward its marketers high response rates: 5.1 percent for house lists, 2.9 percent for prospect lists, for an average of 4 percent. Compare that to the 2 percent response rate you'll get from all digital marketing channels combined.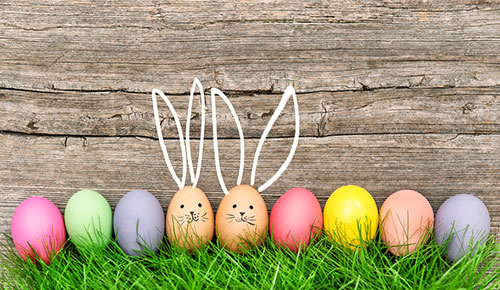 2. Easter presents powerful direct-mail opportunities
More than 81 percent of Americans plan to celebrate Easter, and 18 percent of those plan to spend more than last year. Candy is the most popular Easter purchase, but that doesn't mean you need to sell candy to gain a competitive edge during Easter.
Food is a popular Easter purchase, which makes the holiday perfect for promoting groceries, delis, and restaurants
Nearly 61% of people plan to buy Easter gifts – which means you can market any product or service that resonates with your audience (and the people who buy for your customers)
Greeting cards, clothing, decorations, flowers, and an undefined "other" round out the list, presenting even more opportunities for a diverse field of business to make money with Easter marketing
Not only that, but a quick glance at the places consumers plan to purchase Easter gifts from makes it clear every company from discount and department stores to ecommerce retailers to local businesses, specialty stores, and direct-mail catalog companies can boost Spring sales with Easter marketing.
That doesn't mean you must be in retail to increase Easter sales; service-based companies can launch Easter-themed promotions, while nonprofits might find a religious connection that motivates memberships and donations.
3. You can get creative with direct-mail Easter marketing
The key to successful Easter marketing is standing out from your competitors, creating desire for your products and services, and giving your customers a great reason to buy now. Direct-mail marketing can help you achieve each of those goals.
Postcards can be sent to targeted mailing lists (either current and past customers or mailing lists comprised of people who share your customers' demographics). Make yours stand out with ultra postcard printing
You can also print EDDM postcards (Every Door Direct Mail)

 

– perfect for local business marketing!
Direct-mail catalogs can likewise be sent to targeted lists to promote your Easter specials
Sales letters and brochure printing are great for promoting nonprofit organizations around Easter; consider stuffing a refrigerator magnet with your message or a list of upcoming events
Print custom greeting cards to wish your customers a Happy Easter, and give them an incentive to check out your brick-and-mortar store or online shop (start with free greeting card templates and our online design tool)
Send Easter or Spring newsletters to help establish credibility, showcase your customers, and deliver tips and tricks that drive customers to your shop
Print booklets that tell customers how to create the perfect Easter décor, offer a list of arts and crafts for kids and families, feature fun Easter vacation destinations, or detail how to throw an exciting Easter party; then, send your booklets to everyone on your list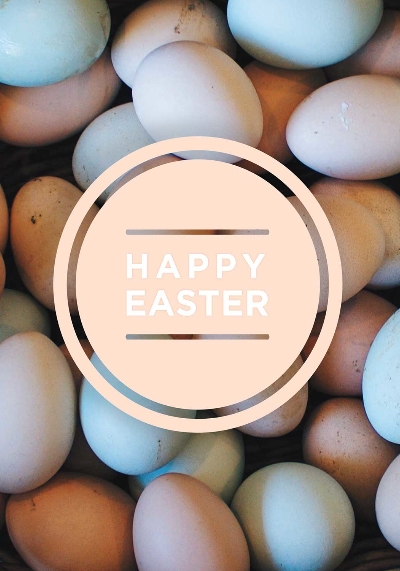 Direct-mail marketing can help you reach customers where your competitors are failing to market – and yield better response rates than digital marketing strategies. Boost Easter profits with discount direct-mail printing services today!