Did you know that retail traffic increases by 73 percent over Memorial Day weekend? Or that more than 39 million Americans travel to visit with friends and family on Memorial Day? How about the fact that more than 41 percent of Americans say they're likely to take advantage of Memorial Day deals? Add it all up, and there's no doubt Memorial Day represents a prime opportunity for many businesses – provided you have a solid Memorial Day marketing strategy. Boost sales in May by avoiding the following Memorial Day marketing mistakes.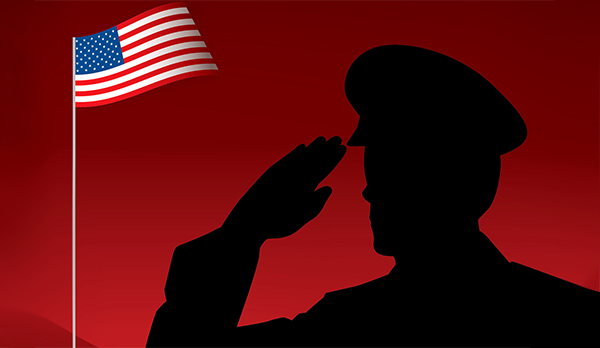 1. You're marketing via a single channel
If your Memorial Day marketing strategy consists of boosting a post on Facebook, you're likely to be disappointed. A strong marketing strategy incorporates multiple marketing channels, which increase your exposure and repetition – a critical element of marketing success.
For Memorial Day, promote your deals with print marketing initiatives such as banners, direct-mail postcards, and flyers; digital marketing such as social media posts, website specials, and search marketing; and media advertising such as radio, television, and newspaper inserts.
2. You're ignoring your competitors
Do you know what your competitors are up to? If not, you have no benchmarks to beat. Study the competition every Memorial Day to discover ways you can make your offers more attractive to customers.
This doesn't mean you should wait to see what they're doing to launch your own campaigns, but it does mean you should know what they did last year – and be nimble enough to launch new initiatives if you need to respond to their ads this year.
3. You're starting too late or finishing too early
Start your Memorial Day marketing in advance so you can take advantage of repetition. Customers might not start buying until a week or two before the holiday, but if you start your promotions a couple of weeks before that, they'll be well-aware of your deals and ready to buy.
At the same time, be aware that many customers will buy the day before – or even the morning of – Memorial Day, so save some of your marketing budget for last-minute marketing efforts that cater to them.
4. You don't think Memorial Day is relevant to your business
You know people travel on Memorial Day. You know they host cookouts. But, you don't sell items to travelers, and you don't sell hot dogs or party favors. So, you assume you can't cash in on the holiday. That kind of thinking leads to missed opportunities.
The fact is any business can promote its products and services on Memorial Day; you don't need to have a direct tie-in to how people spend their time on that date. Do you have a lawnmowing service? Now is a great time to give customers a special deal if they lock you up for the season. Do you sell B2B software? Send direct-mail postcards to targeted companies offering a Memorial Day discount. Do you operate a spa? Memorial Day is a great time to promote a weekend relaxation package!
5. You're forgetting the reason for Memorial Day
Memorial Day honors those who have made the ultimate sacrifice for our freedom, and it's important you do not lose sight of that when you develop your marketing materials. Failing to recognize the reason for Memorial Day can quickly turn customers off. Thus, it's a good idea to include a statement about honoring fallen troops in your marketing materials.
Many businesses additionally offer special deals and freebies to veterans on Memorial Day, or they contribute a portion of proceeds to causes that support veterans or families of fallen soldiers. Make it clear your company stands in solidarity with military members and their families, and you can earn loyal customers for a lifetime.
Finally, don't forget that Memorial Day marketing is all about your return on investment. You can maximize yours by printing premium Memorial Day marketing tools at discount prices.