Looking for a powerful year-end marketing opportunity? Have you considered printing calendars to give to your clients, customers, and audience-at-large? If not, you could be missing out an excellent opportunity to put your brand front-and-center year-round. The following details why calendar printing represents the perfect year-end marketing opportunity.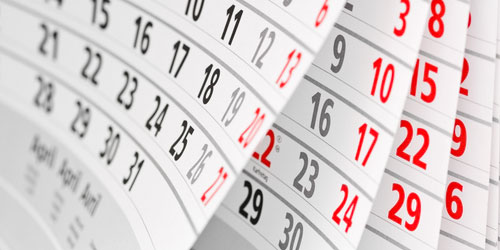 Calendars make great gifts
Unlike many other marketing tools, calendars make excellent gifts. They're useful packed with value – people use them year-round, after all – and when you select a relevant theme, your target audience will be proud to hang them on their walls or display them on their desks.
Calendars make you relevant
A good calendar theme will feature images, illustrations, and text your audience already loves. It can lend a sense of solidarity between your brand and your customers. The right calendar theme helps create associations between your customers' passions and your company.
Calendars keep you top-of-mind
When your branding is applied to every calendar page, customers quickly associate your brand with their passions (as mentioned). The benefit is that when they need what you sell, you're the first company that will come to mind. Make sure your contact information is featured, too, so they can get in tough right away without having to search or sift through other references that might include your competitors.
Calendars can motivate year-round sales
Add in monthly specials redeemable via coupon codes (for tracking purposes), and calendars are more than branding tools – they can generate sales year-round. Develop special seasonal sales just for the people who reference your calendars. This not only motivates interested customers to keep your calendars handy, it reminds them where they can get the deals on the items they need month-to-month and boosts sales for your business all year long.
Calendars are cheaper than you think
When you think in terms of your price per-view, calendars are some of the cheapest marketing tools you can print. If it costs you $10 per calendar to print 100 calendars, and each recipient references it just once per day, over 365 days that amounts to 36,500 views – at a cost of about three-tenths of a cent per-view!
Don't miss your chance to put your brand and special offers in front of a well-targeted audience every single day of the year. Print custom calendars at discount prices now.