Businesses are always seeking a competitive edge, and for many companies, it's critical to outsell competitors during the holiday season – when more than $720 billion in sales is at stake. But how can you win your share of holiday sales when competitors are bombarding your customers with a litany of ads, all claiming to offer the best deal on the same types of products? By being different. Here's how to be heard over the noise and convince customers to shop with you this holiday season.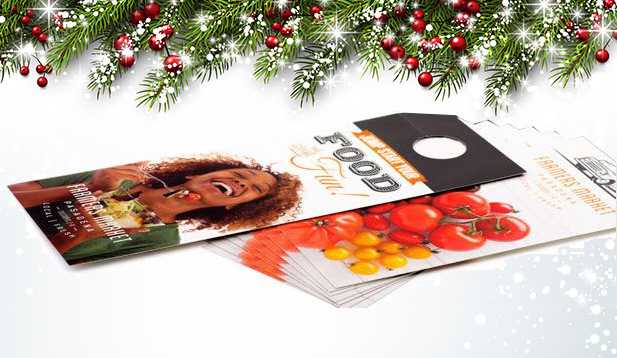 Focus on being different, not better
For much of the year, your marketing likely focuses on establishing you as the better alternative to your competitors. That's a staple of any good strategy, but when it comes to holiday sales it's important to stand out from the pack.
Many top brands have understood the importance of being different. Apple pioneered aesthetics in computing to build one of the most powerful companies in the world. Coca-Cola promoted a different image – one that's iconic during the holiday season – to win market share over Pepsi, even though Pepsi was the preferred beverage in double-blind taste tests.
And when it comes to the holidays, being different is critical to success when big-box competitors with enormous purchasing power can offer deep discounts you simply can't match. Indeed, competition is fierce during the holiday season, but lowering prices isn't always the solution.
Instead, you should focus on ways to differentiate your business in a way that resonates with your audience. Coming full-circle, by being different you can position yourself as the better option for your core customers.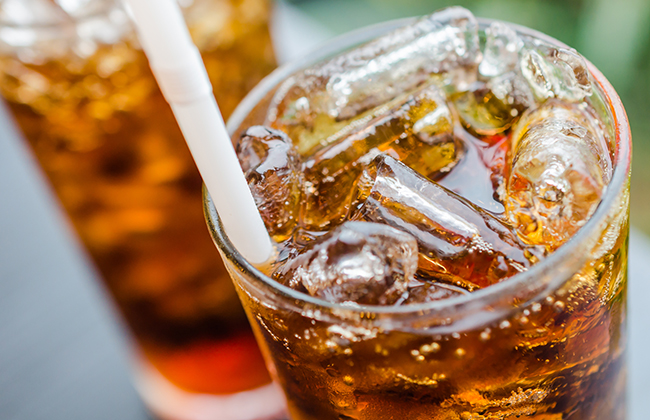 Door hangers in December
Door hanger marketing is a seasonal endeavor. Few companies print door hangers for winter marketing, especially in the country's coldest areas. But door hangers are proven to be powerful marketing tools, so why let a little winter chill keep you from achieving success?
Door hangers resonate with customers during the summer, in part because they're practically impossible to ignore. At the very least, people must remove them from their doorknobs – which means they have to look at them.
A door hanger delivered during the holiday season can be even more powerful because it's entirely unexpected, and there's a good chance your message will be unhindered because competitors are not engaging in door hanger marketing.
The goal, then, isn't necessarily to find a new way to market; but to find a unique way to present proven marketing tools.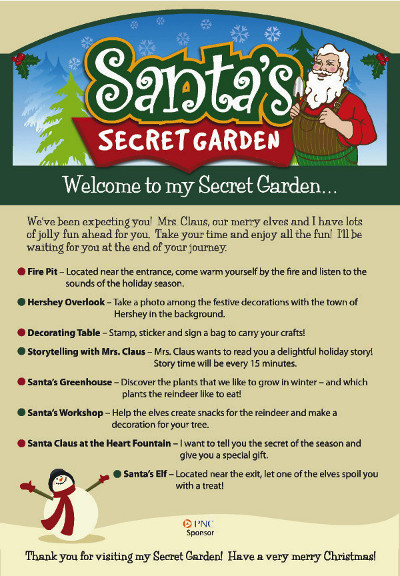 Dare to be different
Winter door hangers are just one idea. Others include:
Print catalogs that double as useful resources

: holiday gift guides, holiday party planners, holiday travel guides, etc.

"Golden ticket" hang tags

: if you

print hang tags

to promote holiday deals, create a few that feature exclusive specials your customers will clamor over

Custom holiday cards

: skip the generic store-bought cards and

make your own holiday cards online

. Write a personalized message and send them to your best customers with a heartfelt season's greeting (and nothing more)

Host a special holiday event

: create a free event that aligns with your audience's passions. It's a great way to promote your company culture and showcase your brand values.

Print invitation cards

to add an air of exclusivity to your event

Invite customers in

:

print window clings

that invite customers in to warm up with a cup of hot cocoa. Skip the sales pitch and instead focus on delivering a fantastic customer experience
These are just a few ways you can differentiate your business from competitors with print marketing. Brainstorm creative ways you can endear your brand to customers, then develop a holiday marketing campaign that emphasizes your differences.
Don't try to sell to everyone. Focus on your core audience and what matters to them. You might not have the best prices, but a different experience can make you stand out as the best option to a passionate customer base.
Dare to be different this holiday season? Do it for less with discount holiday printing today!