Want to get a head start on the competition and sow the seed for super summer sales? Early bird summer marketing can drive customers to your store – online or off – before the season begins, and also let them know you're the go-to brand for midsummer sales. Beat your competitors to the punch with the following early bird summer marketing checklist.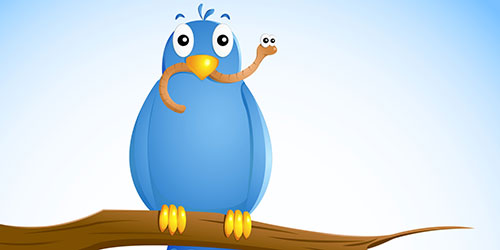 Set early bird marketing goals
Start by examining exactly what you would like to achieve with early bird summer marketing. Remember, this differs from your typical summer marketing by offering a benefit in the summer for action taken in the spring.
You might simply want to sell your summer products and services early; or, you might want to develop a campaign that draws customers on the first day of summer or that brings them back all summer long.
Once you identify what your goals are, you can create a campaign that works to achieve them.
Early bird summer marketing strategy #1: Direct-mail marketing
The beauty of direct-mail marketing is that it makes it easy to promote a compelling offer to a well-targeted audience. Consider sending an early bird summer sale catalog or postcard, invitation to your special summer event, or a sales letter or brochure that announces a summer loyalty rewards card program.
Launch your direct-mail marketing campaign just before summer begins; or, start a series in mid-spring to generate interest in your products, services, events, and sales before summer arrives.
Early bird summer marketing strategy #2: Outdoor marketing
Outdoor marketing lets you reach hundreds or even thousands of potential customers per marketing too, per day, which makes it among the most cost-effective early bird summer marketing strategies available.
Get your banners, wall graphics, posters, flyers, posters, window clings, and door hangers printed and placed well before your competitors to begin promoting your summer sales early. This is a great strategy for seasonal services that need to be scheduled in advance, restaurants and bars, and events that want to promote the summer experience they offer.
Early bird summer marketing strategy #3: Indoor marketing
Strategic locations such as shopping malls, service providers who sell your products, and even your own location offer excellent early bird indoor marketing opportunities. Tell customers about upcoming summer events and sales, let them know you're the place to buy their favorite seasonal goods or enjoy seasonal dishes, get customers to sign up for your summer rewards program, and promote concerts and other entertainment to draw customers in early.
Posters, flyers, stickers, indoor banners, and table tents all make good indoor marketing tools; and each can fulfill a specific purpose for your marketing plan.
Early bird summer marketing strategy #4: Online marketing
Use your website, email newsletter, and social media to promote your early bird summer specials, rewards programs, and other seasonal offers. Your online marketing campaign should work hand-in-hand with your print marketing campaign to motivate customers to take a specified action: buy from you, sign up to your mailing list, become a rewards card member, or some other desired response.
Early bird summer marketing strategy #5: Media marketing
Finally, you can get a jump start on your summer marketing with media marketing and advertising. Place ads in targeted print publications such as newspapers and magazines, on targeted websites, via PPC ads, and on radio and television.
With clearly-defined goals, you can create a cohesive early bird summer marketing campaign that takes advantage of multiple channels to foster repetition and works as a single cohesive campaign to motivate sales – all before your competitors even begin thinking about their own summer marketing campaigns.
Start planning your marketing campaign today to beat your competitors to the summer sales.