Photo credit Miguel Pimentel via Flickr Creative Commons license
Where should you invest marketing dollars this Easter? Would your customers (and business) be better served by a PPC campaign or by launching a direct-mail postcard marketing campaign? You might be able to find answers from past Easter marketing statistics. Below I've listed Easter marketing questions and answers accompanied by statistics you should know in order to make the best Easter marketing decisions for your company (statistics found on Statistic Brain).
Should you invest in Easter marketing?
Yes, if you want a share of the $14.6 billion U.S. consumers spend on Easter annually. That figure isn't all candy, either; it also includes clothing, decorations, gifts, greeting cards, food and more.
Is candy the biggest Easter seller?
Not by a long shot. Even though 120 million pounds of Easter candy are sold each year, candy comes in behind clothes, food and gifts when it comes to average consumer spending. According to Statistic Brain, here's the breakdown of average spend per customer for the top five Easter categories:
Food: $61.74
Clothes: $60.55
Gifts: $46.70
Candy: $28.11
Decorations: $28.11
That means you don't have to be a candy manufacturer or retailer to take advantage of Easter marketing. Retail clothing and decorations are hot, and - of course - grocers make out due to traditional family Easter dinners. But "gifts" is the third most-popular category, which means you can promote anything customers can give to one another. In essence, the sky's the limit when it comes to what you can sell on Easter.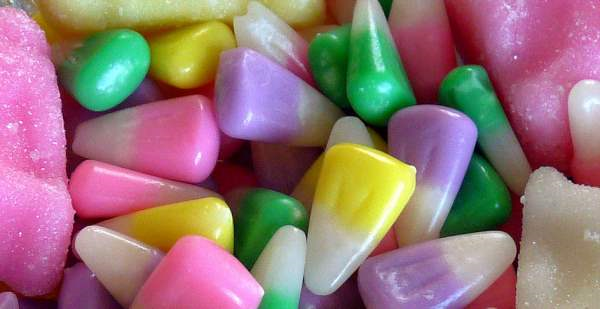 Photo credit David Slack via Flickr Creative Commons license
How should I market for Easter?
It depends on your product/service, customers, special offer and industry, of course, but generally speaking it's fair to say that any marketing strategies that work the rest of the year will work on Easter. Statistic Brain reveals that the average American spends $225.43 on Easter online and $131.04 in brick-and-mortar stores for Easter. Depending on your location, those statistics might suggest you should launch a postcard-to-website direct-mail marketing campaign or print large vinyl banners, respectively. Another great way to market for Easter is to send greeting cards. Americans are already spending $17.20 apiece on Easter greeting cards for friends and family, and sending greeting cards to your customers along with a valuable special offer can lend a personal touch to your Easter marketing efforts.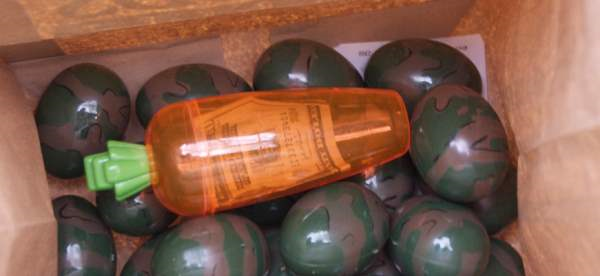 Photo credit Chris Meller via Flickr Creative Commons license
Of course, these aren't the only ways you can market your business for Easter. As noted, anything that already works for you will have a good chance of working for Easter: catalogs, door hangers, posters and flyers, newspaper/radio/TV ads, PPC marketing, sales sheets, and more. As always, the most critical aspects of your Easter marketing are to create desire with a time-limited special offer and get that offer in front of your target customer base. Identify the best marketing tool to get the job done, and the Easter Bunny is bound to bring you some Easter money.