I love when innovative technology couples with proven strategies to make it easier for small businesses to prosper. Case in point: PsPrint's Design Marketplace, which makes it quick, easy and – get this – free for any business to create custom designs for their marketing materials. All you have to do is pick a design by product type, industry, style, color or other parameters, then add a custom touch with your own text and photos.
April is our gateway to spring and its associated holidays plus home and yard projects (read: sales opportunities), so I decided to highlight some of my favorite small business designs for April from the PsPrint Design Marketplace below. Find your favorites by searching the gallery for yourself!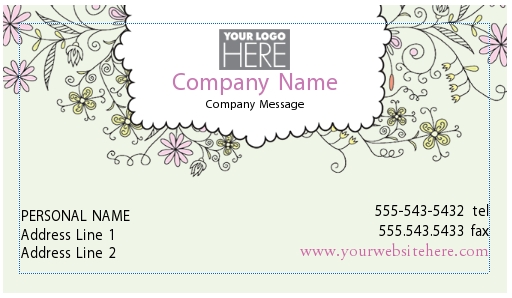 This would be a great business card for a florist, landscaper or interior decorator – all businesses that tend to pick up in spring. I like the subtle shade of green as a backdrop with the contrasting colorful, yet subdued and sensible, flowering in a layout that showcases your company logo and contact information. Unique and classy.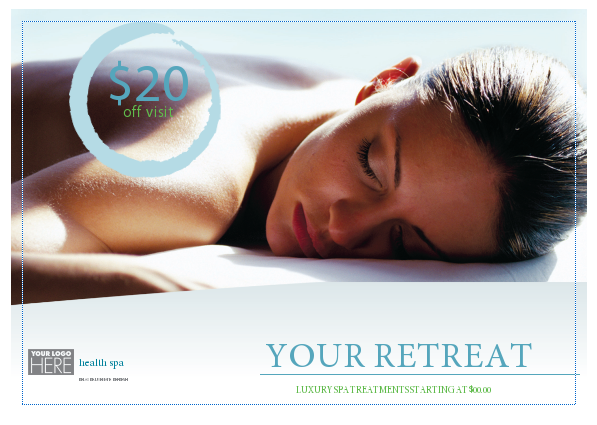 Spring is a time for rejuvenation, and few things make us feel more youthful than an expert massage. This postcard would be the perfect marketing tool for advertising a "Spring Retreat" to boost massage therapist or day spa sales.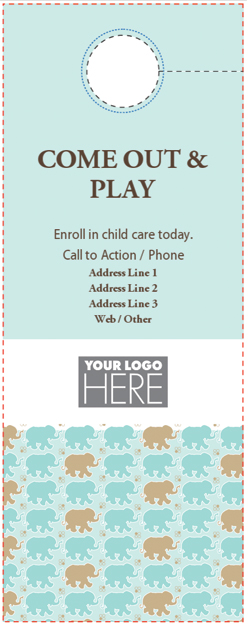 School will be out soon and it's time for working parents enroll their children in childcare. This door hanger is a cost-effective way for a local daycare or babysitting service to get the word out in April. I love the little elephants and the hues used in this design.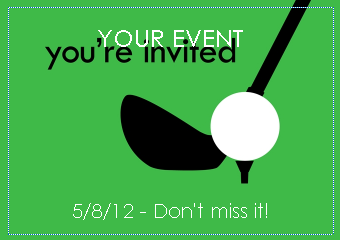 For many golfers, April is the first month the thermometer creeps high enough to venture a trip to the golf course. It's also when many golf tournaments begin. I love this invitation card for a golf outing for its simplicity. Nothing fancy, sure, but this invitation card is attention-getting with a straight-forward message. There's no doubt potential customers will notice this invitation card, and one might expect an excellent response rate by coupling this design strategy with a well-targeted mailing list. This invitation card would be perfect for golf courses as well organizations hosting fundraising tournaments.
Warmer weather means contractors can get out to building sites. I love this Sales Sheet Templates for contractors because the photo and headline work together to create a "warm and fuzzy" feeling about hiring this company. Excellent use of spacing draws clients' eyes to key sales points. This is what you want out of a sales data sheet for any business.
You can see these and more free small business designs at the PsPrint Marketplace.
About the Author:
| | |
| --- | --- |
| | Brian M. serves in various capacities as a freelance writer, content developer and public relations specialist for growing small businesses. His previous roles included managing editor for a hometown newspaper and club bartender for a group of quasi-alcoholics. When he's not writing, he's usually counting lost follicles and wondering what he ever did with his time before his two children were born. |