Did you know May is Older Americans Month? I often wonder what it would be like to an octogenarian in today's world. Think about it: As a child, you would have been ferried by horse and buggy, and throughout your lifetime you would have witnessed the advent of the automobile, manned flight, space travel, television, cell phones, computers and the Internet. Think how much life has changed – what a story to tell!
What hasn't changed, though, is the need for companies to market their products. And the elderly have been the subject of many an advertisement through the ages. Though advertisement imagery, copy and mediums have evolved, the basic need for marketing has remained unchained through the decades. To commemorate the evolution of advertising and Older Americans Month, I give you six of the funniest advertisements featuring old people I could find.

Ramada's "You do your thing, leave the rest to us" has graced many a website sidebar, and the G-rated yet highly suggestive ad is both funny and liberating. It reminds its target audience that there's plenty of life left to be lived – but still, the thought of my grandpa carrying my grandma over the threshold is too funny. I like it!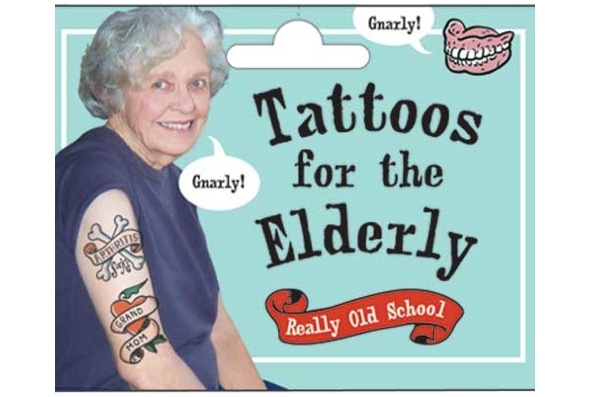 OK, so this is a gag gift package of temporary tattoos, but the image of an elderly woman with "Arthritis" and "Grand/Mom" tattoos is hilarious. The speaking dentures? Icing on the cake.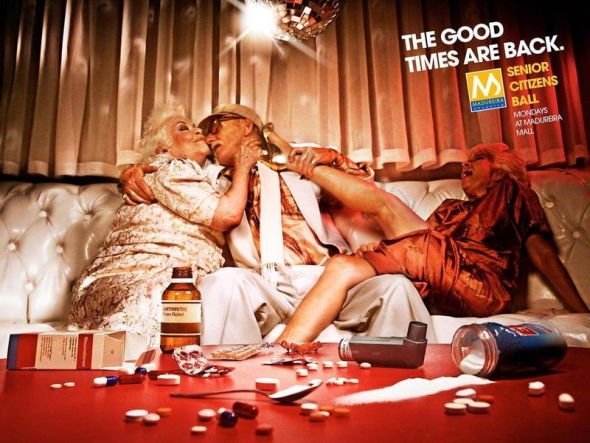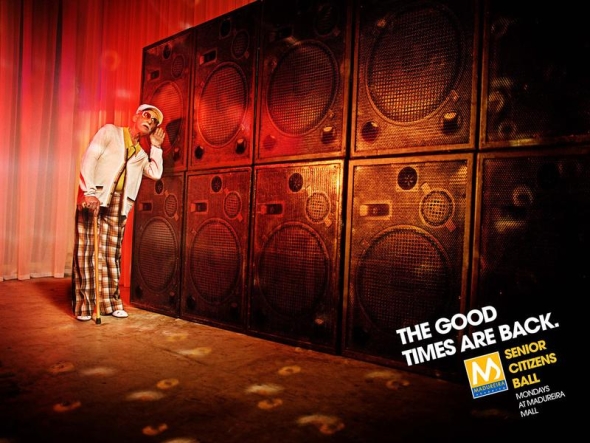 This set of two mall advertisements bring the good old days back to the elderly in fun, fashionable and absolutely hilarious ways (Ad 1, Ad 2).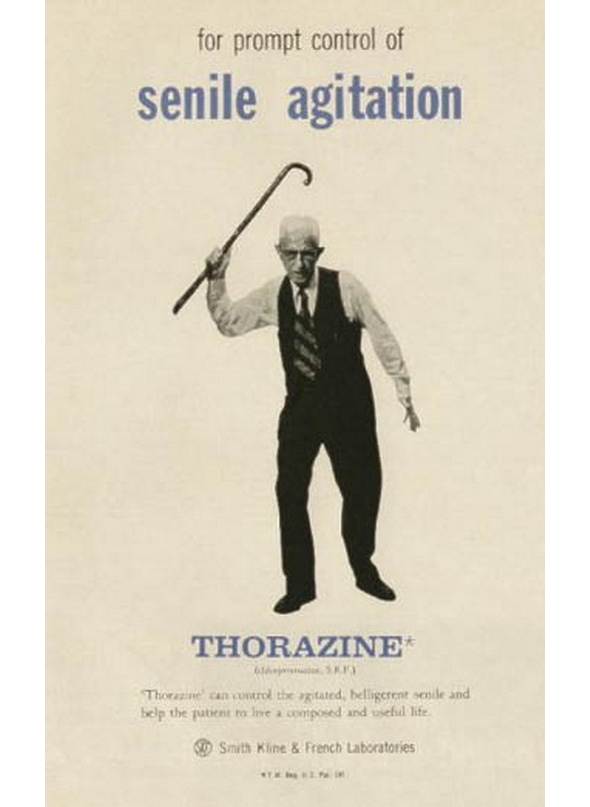 Do I really have to say anything about this deliciously creepy and totally non-PC poster?
My absolute favorite advertisement featuring old people – the best part is that the elderly can get away with acting childish. One good reason to look forward to senior status!