One of the most efficient ways to market your business is to transform everyday items into marketing tools. When you give the things you (and your customers) use every day a dual purpose, you can vastly increase brand recognition and even foster brand loyalty. Most importantly, you can ensure your business is the first to come to mind when customers want to buy what you sell. The following lists several ideas for giving everyday things a dual-purpose marketing spin.
Vehicles
Car door magnets and bumper stickers are cost-effective ways to instantly transform the family SUV into a marketing mobile. Bumper stickers will be noticed by everyone who follows you; car door magnets have the benefit of being larger and more visible, plus they're easily removable and even transferred between vehicles.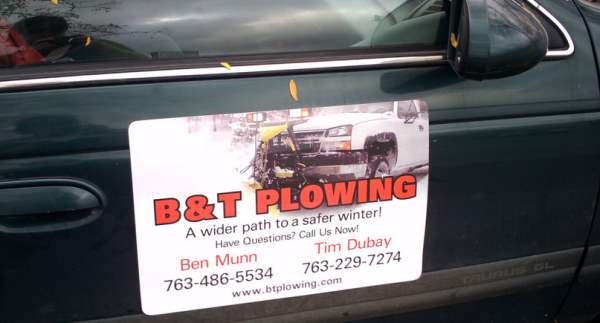 Photo credit: Signarama Crystal via Flickr Creative Commons license
Stationery
Notepads, envelopes, mailing labels, and return address labels printed with your logo and other brand information (plus your contact information) are perfect for branding your communications. Even better, give stationery sets away to your customers so they see your brand every time they jot down notes or send their own mail.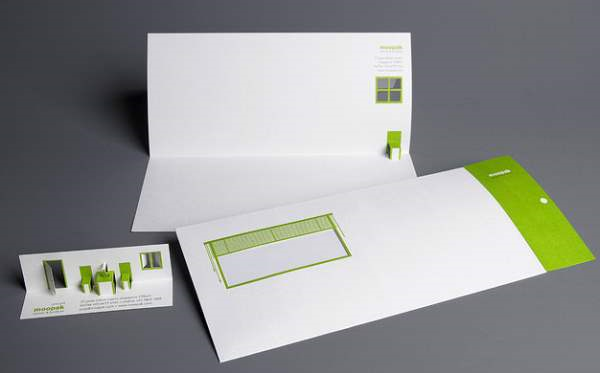 Photo credit: Brett Jordan via Flickr Creative Commons license
Buildings and walls
If there's an empty wall frequently passed by your target audience, contact the property owner to see if you can place your vinyl banners, posters, flyers and stickers on it. Promise to make the area more attractive while simultaneously marketing your products and services. An unattended wall can have as much marketing power as a billboard at a fraction of the cost, even if you have to rent space.

Photo credit: Anthony Quintano via Flickr Creative Commons license
Bookmarks
Do your customers love to read? Print custom branded bookmarks to give away and your brand will be prominently displayed with every turn of the page. Bookmarks are cheap to print and highly popular among bookworms.

Photo credit: l.i.l.l.i.a.n. via Flickr Creative Commons license
Sports schedules
If your local community is fervent about its high school or college sports teams, print sports schedules on folded business cards to distribute. Include your branded information so your company gets noticed every time they check to see who their favorite team is playing next.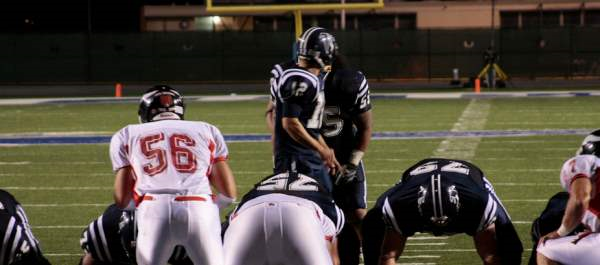 Photo credit: Parker Knight via Flickr Creative Commons license
Emergency numbers and kitchen conversions
We've discussed before how adding value to your marketing materials can improve your reach. Print refrigerator magnets with emergency and other important numbers; or, print handy conversion charts for recipe measurements. If you can turn your magnets into helpful references, they will be used and your company will be noticed.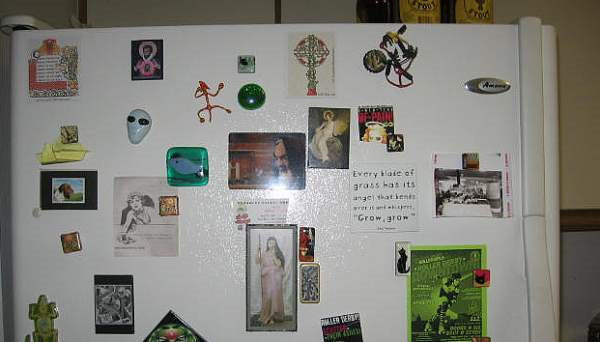 Photo credit: Kenneth Freeman via Flickr Creative Commons license
These are just a few ways you can turn everyday objects into powerful marketing tools. Brainstorm ways to add relevance to your business and customer base, and you'll have a hit. For example, a pizzeria that bakes gluten-free pizza would be wise to distribute a magnet that lists gluten alternatives and other information (along with their gluten-free pizza menu). The pizzeria's customers will want to keep the magnets, and they'll be tempted to simply order gluten-free pizza rather than cook their own meals every time they reference them.
With a bit of creativity, you can give everyday items a dual-purpose marketing spin that helps brand your business, foster customer loyalty and generate sales.