Guerrilla marketing is a favorite tools of many budget-minded businesses that want to make a huge splash with minimal investment.  Guerrilla marketing is an excellent way to promote events, from special sales days to concerts to nightclub ladies' nights.  No matter what type of event you're promoting, you can take advantage of the following guerrilla marketing tips to reign customers in without breaking the bank.
Stickers are major components of many guerrilla marketing campaigns.  They're cheap to print and can be affixed almost anywhere, lending themselves to some of the most unique event marketing.  Place funny and creative stickers where your targeted event guests will see them, and you'll be impossible to ignore.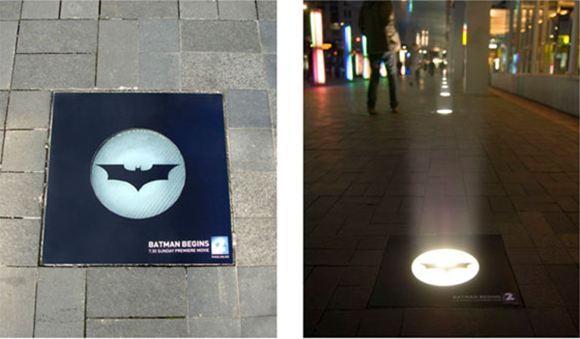 2.  Posters
Posters, flyers and banners are among the most common event marketing strategies, but they're underutilized as true guerrilla marketing tools.  Instead of simply placing a poster on a public bulletin board, think of creative and attention-getting ways to get your audience's attention.  Imagine posters placed outside a convention center that reads something like "Does your conference suck? Try ours instead."
3.  Club Card Flyers
Hit the streets and personally hand out club card flyers to your target customer base.  A few hours of this practice in a busy entertainment district, combined with the personal contact, can yield huge results.
Publicity stunts can take many forms, for attempting to break a world record to giving away free tattoos to random acts of kindness.  Consider how you can tie in a creative publicity stunt theme with your own brand, products and services.  Let the media know, and stage your stunt in a public place to achieve maximum exposure.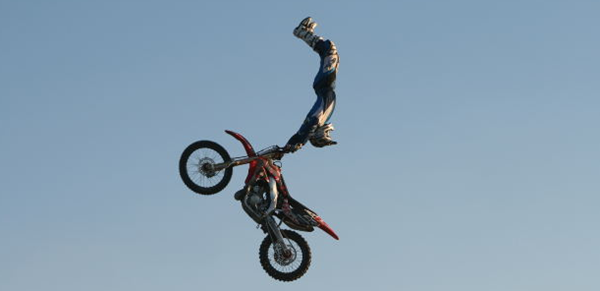 5.  Public Demonstration
Give your audience a taste of what they'll get by attending your event.  A marketing conference might set up a table in a business district and give passing marketers useful information, then tell them there's more at the event.  A nightclub might hire a few people to dance outside the door.  Get creative, and you'll win!
6.  Door Hangers
Creative door hangers are impossible to ignore, cheap to print and easy to distribute.
7.  Contests
Contests are perfect for reeling event attendees in.  Give away a few sets of tickets via a web, social media or radio campaign.  Facebook makes it fast and easy, and radio deejays will be happy to assist you in marketing your concert or event in return for free tickets to give away.
Give away free food to get people to the gate, then sell them tickets.  Or, print napkins that market your event.  Food doesn't have to be expensive; you can buy hot dogs from bulk food suppliers for dirt cheap.

9.  Hand Out Tickets
Another great way to get new event attendees is to simply hand out tickets on the street.  Recipients will tell their friends, who will also want to attend.  One strategy might be to give away all the tickets to an event and make sure everyone has a great time.  If they have fun, they'll come back – and pay for tickets.
10.  Put On The Monkey Suit
It's corny, it's cheesy, it's uncomfortable – but it works.  Put on a funny costume and hold up a sign at busy intersections to promote your event.  You will get noticed, and you will get attendees.