Looking for Halloween marketing ideas that will drive business and scare up sales? The following Halloween marketing ideas are proven strategies for boosting business in late October.
1. How-to booklets
Print booklets that show your target audience how to do something relevant to your business for Halloween. For example:
a retailer could print a guide to Halloween decorating
a party planner could print a guide on how to throw a successful Halloween party
a fabric supplier could print a guide detailing how to sew Halloween costumes
a child-safety product retailer could print a guide offering save trick or treating tips
Consider how you can help your customers accomplish their Halloween-related goals, then showcase your products and services throughout your booklet to drive traffic to your business.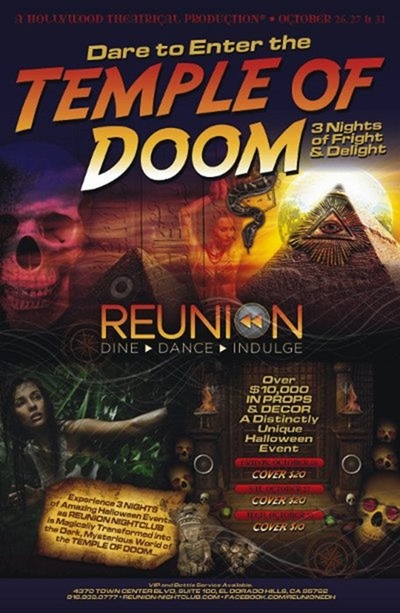 Poster design by LunaGraphica for Reunion Nightclub
2. Send Halloween catalogs
Halloween catalogs are staple marketing tools for costume and décor retailers, and for good reason: they serve as inspiration and motivate customers to buy direct. A great Halloween catalog lets you bypass competitors by going straight to your customers – they buy from you instead of researching dozens of your competitors.
Print full-color Halloween catalogs to showcase your Halloween costumes, decorations, candies, party supplies, and other products; then send your catalogs to a well-targeted mailing list. Add in special time-limited Halloween savings to boost response rate.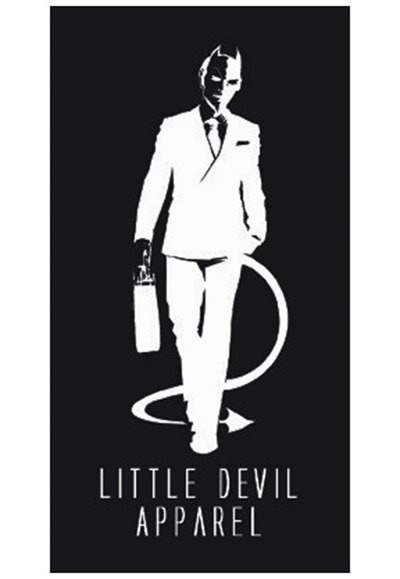 Sticker for Little Devil Apparel
3. Send Halloween postcards
Multi-page Halloween catalogs not in your marketing budget? Print postcards instead. You can design your postcards to highlight a representative sample of your retail product offering, then direct customers to visit your website or app to see your full catalog. Make your postcard a coupon to generate measurable response.
Service businesses can also take advantage of postcards for Halloween marketing, even if your business has nothing to do with Halloween. A mechanic, for example, might send a postcard for a limited-time discount oil change before Halloween; or, a financial advisor might use Halloween as a springboard to encourage clients to begin considering how they can leverage end-of-year investments to lessen their tax burdens – before the winter holidays make life too busy to do so.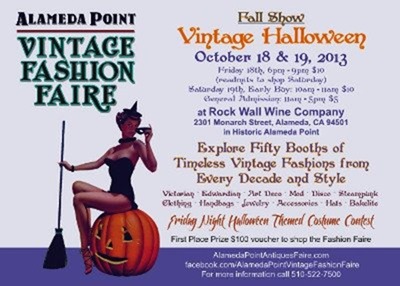 Postcard for Alameda Point Vintage Fashion Faire
4. Print short-run posters
Hosting a Halloween party or other event? You don't need to invest in a 100-poster campaign; instead, minimize your investment and still reach targeted venues with short-run poster printing. This strategy allows you to print only the posters you need, from one to fifty, so you can get the word out about your event without spending more than you need.
Short-run Halloween posters also let you create different designs to target different types of customers. In this manner you can create highly-targeted postcard marketing campaigns for minimal investment.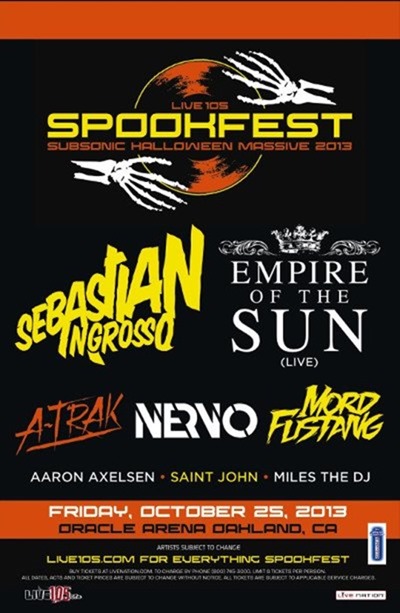 Poster for Spookfest
5. Event invitations
Another great way to get guests to your Halloween party or sales event is to send Halloween invitations via direct-mail. Like postcards, you'll need a well-targeted mailing list (they're easy to make) and an attention-getting design.
Your invitations should make your invitees feel special and wanted, and should make your event out to be the can't-miss Halloween party of the year. Offer a VIP special to people who RSVP early: premium seating, for example, or a free appetizer. You can also offer a discount on the entire bill, whether you operate a restaurant, bar, or retail store.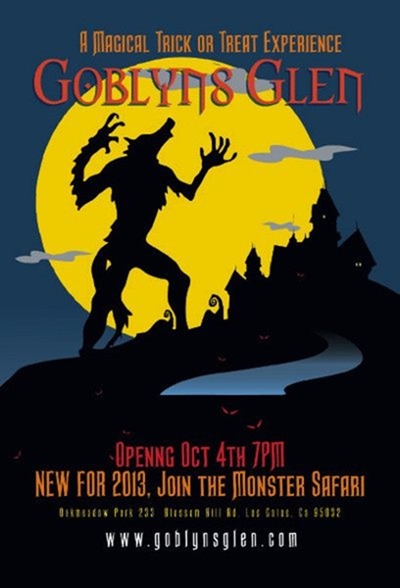 Invitation design by Topher Adam Photography for SkeletonCoast Productions' Goblyns Glen
You don't have to don a costume and stand by the highway to scare up sales this Halloween – instead, take advantage of these tried-and-true Halloween marketing ideas to boost profits this Halloween. Start planning your Halloween marketing campaign now!
---
For more marketing tips and ideas, check out our How To Jumpstart Your Marketing guide.