If you want to maximize your return on investment, you should conduct A/B tests on your marketing materials. In general, an A/B test (or split test) is when you test two different versions of a specific marketing tool against one another to see which performs better. For example, you might send two different versions of a postcard to small segments of your targeted mailing list. The postcard that yields the greatest response will then be sent to your entire mailing list, with (theoretically) predictable results. Once you have a winner, you continually test it against other versions before launching full scale campaigns. Most companies have a "control," which is their standard and proven version; and they test it against "treatments," which are different versions. If a treatment is proven to work better, it then becomes the control. In this manner, you can continually improve your marketing materials and, over time, generate greater response and increased profits. It's important to keep in mind that your control and treatment versions do not have to be dramatically different. Minute details, such as the position of a call to action or your headline copy, are all that should be different between versions. If you change too much, it will be impossible to know why a specific variant works better than another. The goal of A/B testing is to eliminate the guesswork over time, so you can deploy winning marketing materials that yield excellent return on investment. The following websites will help you create better marketing materials by exploring A/B testing results; the lessons learned can be transferred between marketing materials. For example, if a specific type of headline works better for a landing page, that same headline might likewise perform better than other variants on a postcard. You can save a lot of time and learn from others' work by studying the following five helpful A/B testing sites.
This free website lets you view the results of real-world A/B tests side-by-side, and offers case studies so you can see exactly what was different between variants and relative conversion rate increases.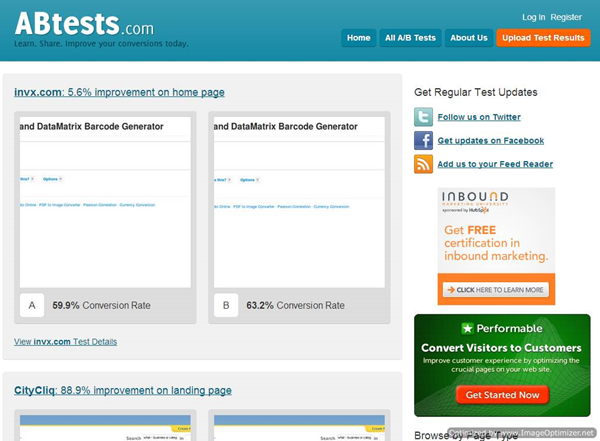 This unique website features a different A/B test daily, and lets you pick which variant you think performed better. Once you've picked, the actual test results are revealed so you can find out whether you were right. I love this type of interactivity, because over time it trains you to naturally understand which variants perform better. A library of more than 350 case studies is also available for a fee.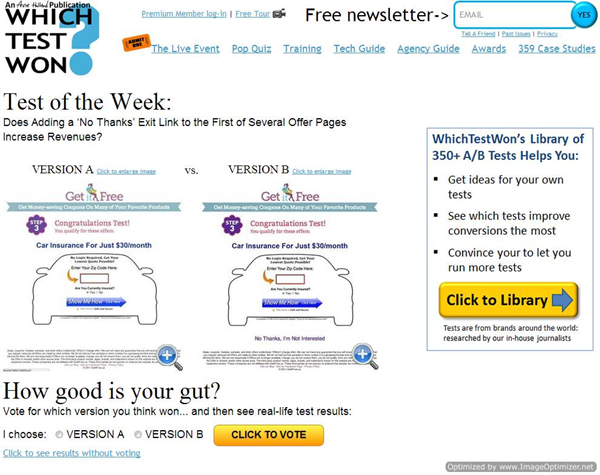 Visual Website Optimizer is a paid tool that helps you optimize your landing pages for conversions, but within its pages is this free gem. IdeaFox is essentially an A/B test search engine that lets you drill down by type (sales, newsletter subscriptions, landing pages, ecommerce, etc.) and then search and read relevant case studies.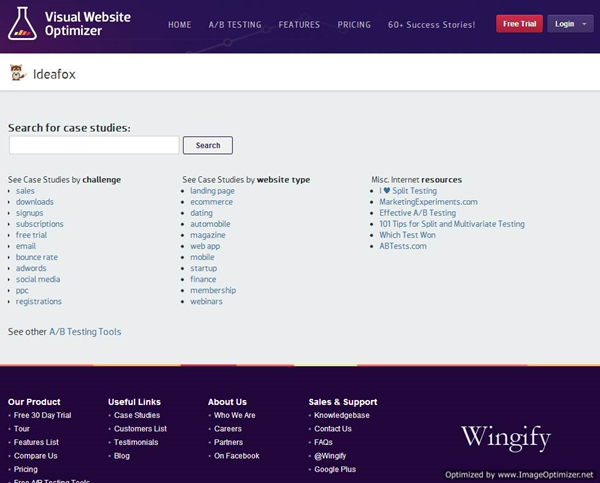 When 37Signals changed their Highrise marketing pages, they documented the A/B testing process over a three-part blog on Signal Versus Noise. The fact that this is a real-world example from one of the web's most successful and well-known companies makes it a must-read for anyone serious about online conversions.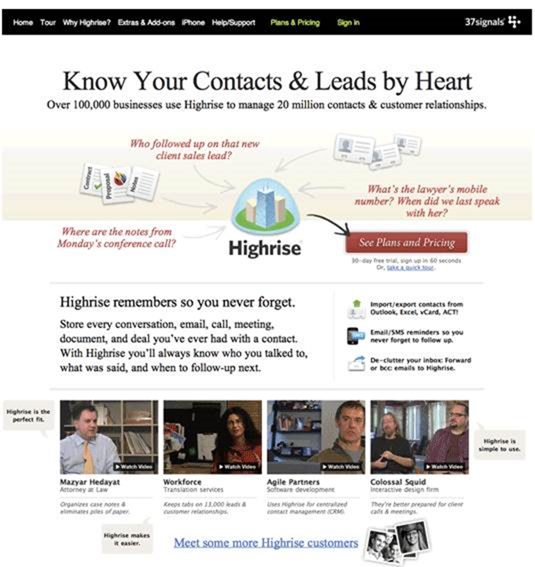 Smashing Magazine features an excellent article about A/B testing, complete with additional resources and online tools you can use to bolster your conversion rate and return on investment. Another must-read for anyone who wants to fully understand and implement A/B testing that yields real results.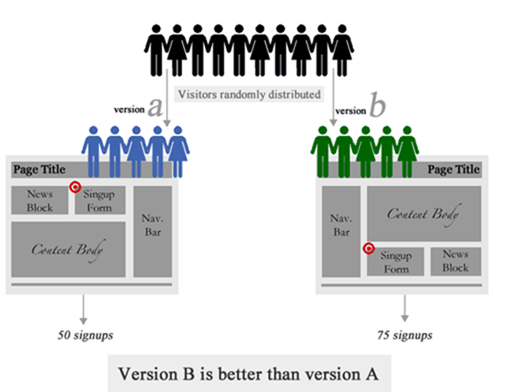 Do you have a great A/B testing resource to share? Let me know in the comments!