Many businesses look to avoid the post-holiday slump caused by incoming credit card bills and recovering bank accounts, but with the right strategy you can promote sales growth in January, February, and March. The following lists six ideas you can use to avoid the new year sales void.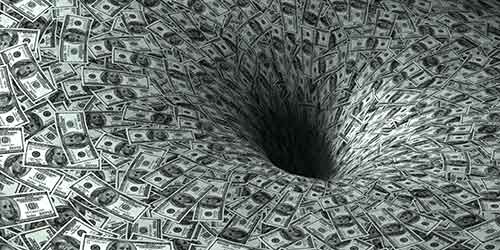 1. Appeal to new beginnings
New Year's resolutions are catalysts for sales. Health and fitness companies are masters at harnessing the "new year, new you" vibe and turning it into revenue. However, just about any company can appeal to new beginnings.
Examples include:
A mechanic who promises a fresh new tune-up or car detailing service
A clothing retailer who offers a new look
A hairstylist who gives customers total makeovers
A graphic designer who can create a powerful rebrand
Brainstorm ways you can offer your customers a new beginning to boost sales early in the year.
2. Winter clearance sales
Do you have leftover merchandise you want to move before the new spring products come in? Host a special winter clearance sale with steep discounts, BOGO freebie offers, and bundled products (which can help you sell slower-moving products alongside top sellers).
Budget-conscious shoppers often hold out for post-holiday winter clearance sales, knowing they can buy now to save money later. Appeal to their frugalness with a special sale that gets them in the door, the upsell and cross sell to boost your profits.
3. Accept competitor returns
Accept returns on competitor products and give instant credit for use in your own store. This is a great way to capture customers who perhaps didn't get exactly what they wanted for Christmas.
Require a receipt to accept the return so you can then return the items yourself, which will allow you to recoup the credit you offer. Or, sweeten the deal by donating any returned products to a charitable cause, which might enable you to write off the credit you give on your taxes.
You'll need to crunch the numbers to make this strategy profitable – but it can be a cheap (and ultimately, nearly free) way to steal customers from your competitors.
4. Launch a new product or service
Your customers aren't the only ones who can look to the new year for a new beginning: this can be a great time to launch a new product or service that gets customers to reup their commitments or earns new sales.
If you're ultra-focused on your current product or service offering, consider a rebrand that modernizes your look and helps you stand out from competitors.
5. Start a rewards program
Print rewards cards to give to customers and offer incentives on a sliding scale for making a purchase each month of the year. If they make a purchase for, say, ten out of twelve months, they earn a valuable reward.
A rewards program such as this can kick start sales in the new year and lead to yearlong sales from loyal customers for minimal effort and investment.
6. Encourage customers to spend gift cards wisely
Millions of gift cards are given as gifts each year; you can encourage customers to spend them wisely. For example, promote special sales to those who have Visa and MasterCard gift cards – an additional ten percent off, perhaps.
Or, offer to give equal value in store credit for those who bring in Amazon gift cards; you can then use those gift cards to order supplies for your store, which will ultimately be tax write offs. This is a great strategy for "stealing" business from big online players and funneling customers to your business.
Ready to kick start sales in the new year? Promote your sales with minimal investment when you take advantage of print marketing discounts!