Are you in charge of marketing an arts and entertainment event? Postcards are perfect promotional tools that can help you boost attendance, whether you're marketing a festival, art show, concert, performance, museum exhibit, fundraiser, or other event. The following offers tips for how to boost arts and entertainment event attendance with postcards, including:
Why postcards are perfect arts and entertainment event marketing tools
How to get more RSVPs with postcards
How to craft a compelling postcard design
How to reach the right audience with postcards
Why postcards are perfect arts and entertainment event marketing tools
Arts & entertainment postcards are versatile direct-mail marketing tools that make it easy to target a well-defined audience – which results in greater campaign efficiency, response rate, and return on investment.
Just how effective is postcard marketing? Well, consider these facts…
As any marketer knows, those are great average response rates – and they're trending up. Despite the digital age, now is perhaps the best time to take advantage of postcard marketing to promote your arts and entertainment event.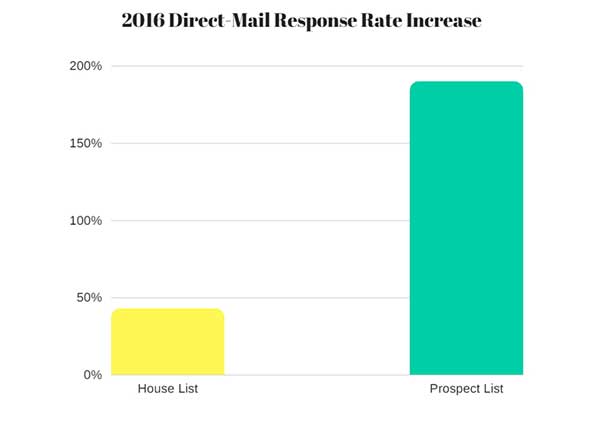 How to get more RSVPs or ticket sales with postcards
One of the best ways to boost attendance at your arts and entertainment event is to send postcards that request RSVPs or sell early bird tickets. These strategies allow you to gauge how effective your postcards are early, and also plan to accommodate the number of attendees you'll attract.
Create an incentive for early RSVPs or ticket sales. Strategies include:
Tiered discounts depending on when tickets are purchased (50% off 6 months out, 25% off 3 months out, full price after that, for example)
VIP seating for early RSVPs
Discounts for group purchases
Free parking for early sales or RSVPs
Offer backstage passes for early birds
Discounts on any purchases made at the event
Early entrance
Meet and greet with artists or performers
After-party invitations
Free signed memorabilia
Use your postcards to deliver your early bird offer, then follow up with well-branded, yet different designs. Repetition is critical to event marketing success, so plan to send two or three rounds of postcards to the same list (and augment direct-mail marketing with additional channels such as posters, flyers, and online advertising).
If you're promoting an early bird incentive, your postcards can count down to the deal deadline; perhaps one per month until your special offer expires.
If your deadline has passed and response is low, consider changing up your approach (postcard design, copy, offer, and mailing list), then send postcards to last-minute guests.
It's also a good idea to A/B split test multiple versions of your postcards on smaller list segments; send the best performing postcard to your larger lists so you can anticipate response.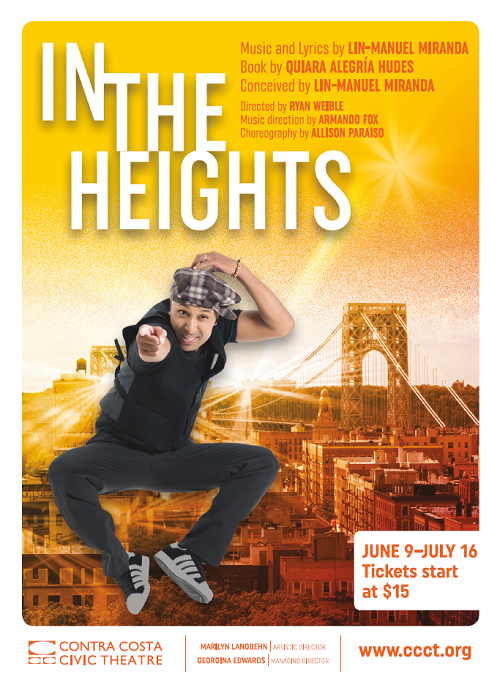 Postcard for Contra Costa Civic Theatre's "In The Heights" designed by Susan Weeks
How to craft a compelling arts and entertainment postcard design
Your postcard design should feature attention-commanding design and copy.
In addition to an early bird incentive and call to action, your copy should work to create desire for your event. Identify how attending your event will add value to your attendees, then write copy that promotes those benefits.
You can either hire a graphic designer or design your own postcard using PsPrint's free arts and entertainment postcard templates and online design tool. Here's how it works:
Pick your favorite postcard template and color scheme from the design gallery
Follow the design tool prompts to upload your event logo and images, then add your own custom text
Select printing options such as postcard paper stock, size, and quantity
Keep in mind that printing quality has a direct impact on how your event will be perceived. A postcard printed on 15-point velvet cover stock with soft touch coating, for example, lends a pleasant tactile sensation that lends a favorable impression of your event; while a 16-point C2S glossy cover stock with UV coating helps create a bold excitement for your event.
You can also consider printing ultra postcards, which are triple-thick and feature an attractive and attention-getting band of color around the edges.
Once you select your printing options, send your postcards to print and they'll be delivered to your door in a few days. Or, save time by creating a mailing list or uploading your house list and let PsPrint handle the mailing for you.
Postcard for Hard Pressed: A Jubilation of Cider And Wine
How to reach the right audience with postcards
There are three ways you can define your arts and entertainment event audience:
Your house list
This is a list of people who have attended past events, past customers, donors, organization members, and other contacts you've collected.
Create a prospect list
Create a mailing list from scratch using audience demographics such as age, gender, location, income, buying habits, marital and parental status, and more.
EDDM (Every Door Direct Mail) postcards
Select a geographic area and have your postcards delivered to every address. EDDM postcards feature discounted postage rates.
Carefully consider who will be interested in attending your event, then choose the right type of list to promote it. In many cases, the best strategy incorporates a combination of all three.
Postcards can be powerful marketing tools no matter what type of arts and entertainment event you're promoting. Print postcards to boost attendance at your event today.