You know word-of-mouth advertising is the best way to market your contracting business, but outside of doing a great job for your customers, there's not much you can do to get referrals that propel your business forward, right? Wrong. In fact, you can significantly increase the number of referrals you get for your construction, landscaping, remodeling, or other contracting business with a dedicated referral marketing program. Here's how to boost referrals for your contracting business.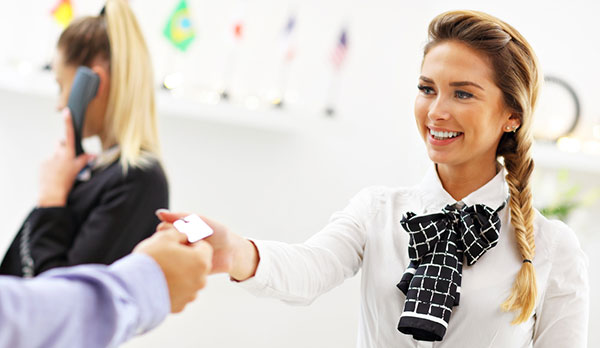 Business cards
You almost certainly print business cards to hand to prospects and customers, but do your business cards ask for referrals? If not, you should consider a redesign. Use the back of your business cards to ask customers for a referral, and sweeten the deal with an incentive: a percentage off the next job you do for them, for example, or a special freebie when they refer three new customers to you.
Stickers
If you install equipment in customers' homes, you can print stickers to generate referrals for your contracting business. Affix stickers to equipment and make the same offer you do on your business cards. For example, an HVAC company might place stickers on air conditioning units that offer a free check-up and/or filter for every referral they receive.
Brochures
Brochures are excellent sales tools, but they can also help you drum up referrals. One strategy is to devote a panel of your brochure design to earning referrals. Offer incentives for both parties. This strategy makes it more likely your customers will want to refer you, since they can save their friends money, too. And, when you insert your referral pitch into brochures, they have a handout they can give to their friends, so it can pull double-duty as a sales and referral tool!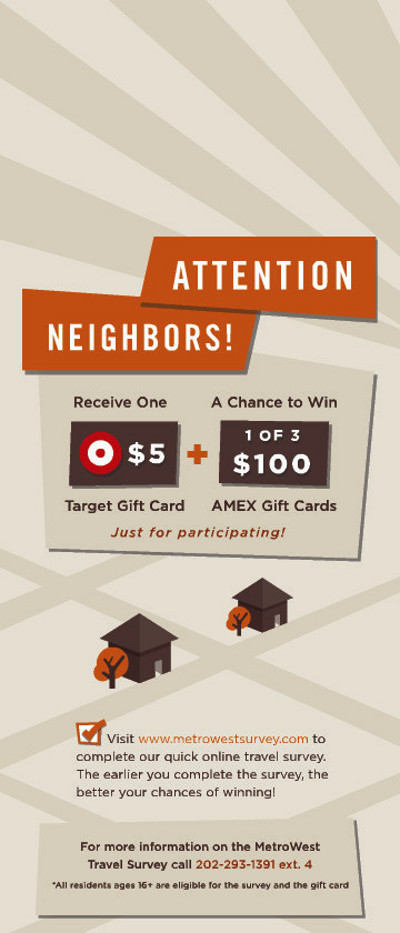 Door hanger design by Haley Anderson for MetroWest
Magnets
Printing fridge magnets can likewise be powerful referral generators. They're useful, so your customers will almost certainly place them on their refrigerators – and see them every time they're hungry or thirsty. Add an incentivized referral offer, and you'll be the first company that comes to mind when their friends mention they need what you sell.
Newsletters
If you send print newsletters to your customers, be sure to include a referral offer in each one. Newsletters are great tools for staying in front of your audience on a regular basis, and when you add a referral pitch they're far more likely to remember you when someone they know needs your products and services.
Postcards
Follow up with customers by printing direct-mail postcards that seek referrals. Don't be abashed about your ask: make it clear you want referrals, then make it worth their while. Let's say, for example, you offer a subscription box service. You might offer a free month of subscription boxes for every new customer they refer to you.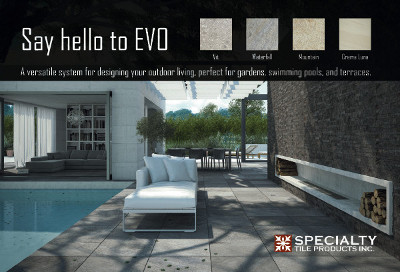 Postcard for Specialty Tile Products
Yard signs and door hangers
Yard signs and door hangers aren't necessarily direct word-of-mouth referrals, but when customers let you place yard signs in their yards, they're giving a public endorsement of your work. And when you print door hangers to place at nearby homes, their neighbors will know who to call when they're ready to keep up with the Joneses.
Partner referral cards
Finally, you can print referral cards and seek partners who will distribute them for you. For example, a plumber might partner with a remodeler and an electrician. When any of the three businesses get work, they hand out referral cards for the other businesses. Their customers already trust them, so they'll trust their recommendations – and they'll be even more likely to call if you add in a discount offer.
Word-of-mouth advertising is a powerful way to grow your contracting business, but you don't need to sit back and wait for it to come to you. Often, those who would happily refer you simply don't think to do so. Be proactive in requesting referrals, and your contracting business can grow fast and easy. Get started with discount print marketing today!