Event sponsorship can be a great way to increase visibility for your business, which in turn leads to new customer acquisition; but with so many events vying for your sponsorship dollars, how should you go about choosing an event to sponsor? The following lists six questions you should ask before deciding to sponsor any event.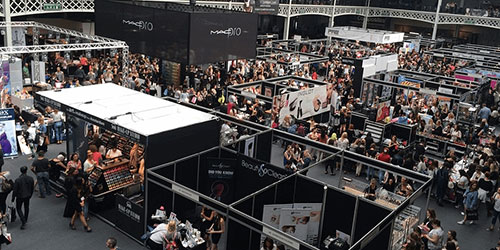 1. Do your customers attend?
Any event you choose to sponsor should attract your customer base. When you sponsor events your target audience attends, you increase brand recognition and create opportunities to boost business. Not only should your event attract your customers, it should attract a lot of them to make sponsorship worthwhile.
2. Is the event high-profile?
The more high-profile the event, the more branding power sponsorship offers. That doesn't necessarily mean you have to sponsor only the largest events, but you should seek out well-known industry events your audience is familiar with. Respected, established events help earn respect for your business; at the same time, you can also explore ground-floor sponsorship opportunities with new events that hold promise.
3. What exposure level will you receive?
What do you get for your sponsorship? Will you get a booth? On-stage mentions? Your logo in print and digital marketing? Banners at the event? Speaking or demo opportunities? It's important to understand what you're getting in return for your sponsor dollars in order to determine whether a given event sponsorship is worth the investment.
4. Will you have the opportunity to engage with the audience?
It's one thing to get your logo on a banner featuring a dozen other companies, quite another to be a keynote speaker. Find out if your sponsorship buys you opportunities to directly engage with your audience, either at the event via a booth or speaking engagements, or before-and-after opportunities via party hosting, emails, and direct-mail to event attendees.
5. Does sponsorship offer exclusivity?
Some events offer exclusivity to high-level sponsors; that is to say, if you buy in at a certain price you can eliminate your competition from sponsoring the event. This is a common option at vendor shows in which only one vendor per industry is able to sponsor and/or set up a booth. Not all events offer exclusivity, but if an event you're considering does it might provide an excellent opportunity to win over your customer base.
6. How much does it cost?
Event sponsorship should be considered an investment with an expected, if not immediate, return; however, if the price is too high you'll have to pass. You don't want to exhaust your entire marketing budget on a single event. Seek event sponsorship opportunities that fit within your established budget and present excellent opportunities to increase exposure for your brand.
No matter what type of event you sponsor, you'll need to bring marketing materials to the floor in order to maximize your impact and increase follow-up communications. Print banners, brochures, sales sheets, business cards, stickers, and more before you go. Be sure to maximize your ROI with discount printing services!
Image credit: Pixabay