Great PR can propel your company to the next level, dramatically boost brand awareness, and skyrocket sales into the stratosphere – but how do you get it? One good strategy is to send pocket folders to the journalists, bloggers, influencers, and media outlets you'd love to be featured by. The following details how to get PR with pocket folders.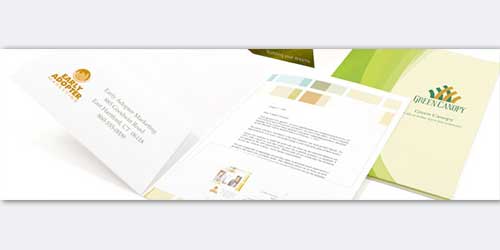 Use pocket folders to create a powerful press kit
Pocket folders consolidate your press kit materials into a convenient, professional package. The best press kits are informative, valuable, and useful. They give media members something to talk or write about, and they take the audience into consideration.
Your pocket folder press kit might include:
Press clippings
Press releases – especially if you have new and unique information your target outlets will want to cover
CDs, DVDs, or USB drives
Sales sheets

with product data

Cool giveaways media might keep for themselves or give away to their audiences: coasters

,

event tickets

, posters,

bookmarks

,

stickers

, and

calendars

(radio stations and bloggers love to give away free stuff!)
As you create your press kit, keep in mind great design will help you earn attention – but it's your story and the value you offer media members and their audiences that will earn coverage.
Send your pocket folder press kits to your list
Mail directly to influential journalists, bloggers, radio hosts, TV personalities, and others your audience trusts for product, service, and event recommendations.
Send printed press kits even if your targeted media members are online. The professional presentation and hardcopy delivery can differentiate you from competitors and earn greater consideration from key influencers.
Include a letter with each press kit, personalized to each influencer, explaining why you sent your materials to them and how you think their audience will benefit from the information.
Again, make sure your press kits is informative, valuable, and useful!
Follow up
A day or two after your press kits are delivered, follow up with an email or phone call to make sure everyone on your list received your press kit and to see if they have questions or would like any additional information.
The added personal touch can earn you greater consideration and even lead to interview requests from major outlets, which can bolster your recognition overnight.
Ready to take your business to the next level with pocket folder press kits? Do it for less with premium discount pocket folder printing.