Tax refund season is here, and 29 percent of Americans plan to use their tax refunds to buy something, according to a Credit Karma survey reported by The Motley Fool. Here's the breakdown:
11% will spend their tax refunds on vacation, travel or a major event such as a wedding
10% will spend it on a major purchase, such as a home, car or boat
6% will buy something else for themselves
2% will buy something for their significant other
Those statistics mean tax refunds are good business for the retail, travel, event and services industries.
In addition, the majority of Americans will sock their tax refunds into savings or use it to pay off debt – which means tax refunds also present opportunities for the financial sector. Here's how it breaks down:
20% will put their tax refunds into savings
18% will put it toward credit card debt
16% will put it toward other debt
6% will put it toward student debt
3% will put it toward medical debt
3% will put it in a family member's bank account
The bottom line: tax refunds are good for business, and now is the time to launch a tax refund sale so you can cash in. Use the following tips to hold a successful tax refund sale.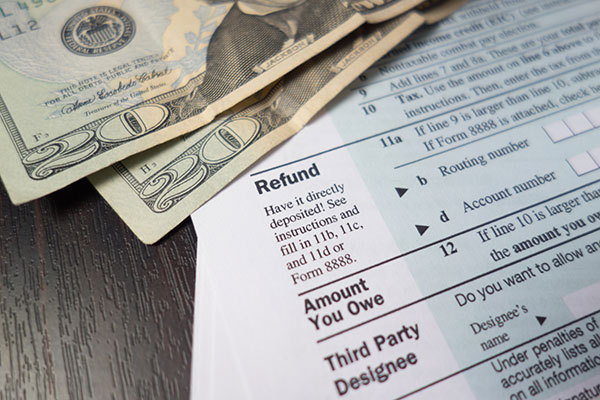 Market early and often
The early bird gets the worm, and you can beat your competitors to the punch by marketing your tax refund sale early. Start by consulting the IRS tax refund schedule, which shows that tax refunds for those who e-file and request direct deposit start in mid-February – two months ahead of the April filing deadline.
Repetition is key to a successful campaign, so your best bet is to time your marketing with the refund schedule dales. For example, you might:
Print direct-mail postcards and send them around Feb. 13 – the first approximate refund date
Print promotional flyers and distribute them locally around April 9 – the approximate refund date for people who e-file by March 15 and request a paper refund
Send another round of postcards around May 30 – the approximate refund date for people who paper file by April 17 and request a direct deposit refund
Print vinyl banners to place in strategic local hotspots around June 9 – the last approximate refund date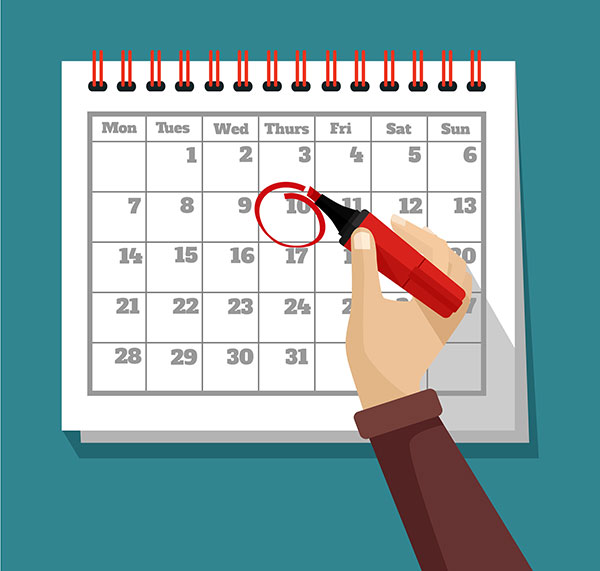 Target your marketing to people who get big refunds
You know you need to target your marketing to likely customers, and you know your tax refund marketing should present a great deal on a desirable way to spend tax refunds. But, have you considered who gets the most tax refunds?
For example, married couples generally get bigger tax refunds because their tax rates are lower; and couples with children can take advantage of tax credits that can increase their incomes.
For some businesses, it might make sense to target married couples or those with children – especially if there is a natural tie-in to your offer. For example, tax refund season is a great time to promote a family vacation deal: the tax refund makes the vacation affordable, families love to take vacations, and April is a good time to start planning summer vacations. The stars align!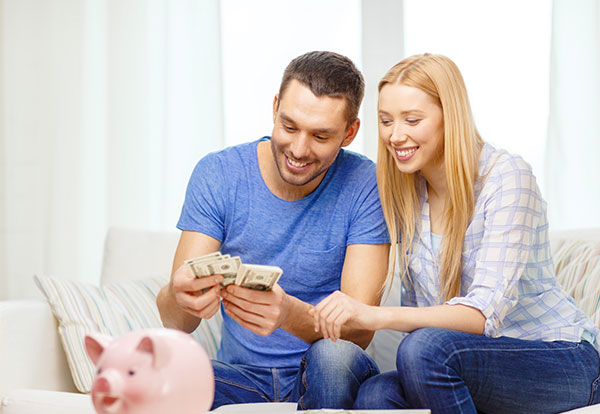 Make your offer relevant
Your offer should be relevant to your audience's desires (see the family vacation idea above), but you should also make it relevant to their tax return. Consider this: in 2017, the average tax refund in America was $2,895.
That's a good number to know, because you can make your offer fall within that figure. For example, let's say you want to promote a family vacation package. If the price is $5,000, the average tax return won't cover it; however, if it's less than $3,000, it might be more attractive since the average tax return will pay for it in its entirety.
What about big ticket items such as cars, boats and houses? You can make the down payment less than the average tax return, and add incentives such as doubling the down payment to lend the perception that their money will go further – if they buy now.
The bottom line is your tax refund sale should draw the connection between how much money your audience will receive and how they can spend it – without needing to immediately dig into their savings. This is "extra" money, so make it easy for customers to spend it guilt-free.
Ready to launch your most profitable tax refund sale ever? Maximize your return on investment with discounted online printing!