Do you know the impact weather has on your business? The National Retail Federation says that more than 90 percent of a businesses' weather-driven sales come from day-to-day fluctuations in temperature and precipitation that influence consumer shopping behavior and patterns. When it's cold and gloomy, people stay home – and most businesses are not able to recoup lost sales due to inclement weather. In fact, it's estimated that a single-day shutdown due to a snowstorm in New York can cause $152 million in lost retail sales.
As the NRF puts it, cold weather might cause people to put off their grocery shopping for a day or two, but if they skip a morning at the barista they won't buy two cups of coffee on their next visit.
How can your business inspire customers to buy when it's cold and gloomy? A lot of advice says to launch "warm and sunny" or steep discount marketing campaigns, but that seems to undermine human nature – we don't want to go out in the cold if we don't have to.
A better answer is to know how the weather directly impacts your customers, then cater to their needs.
The following details how to inspire customers to buy when it's cold and gloomy.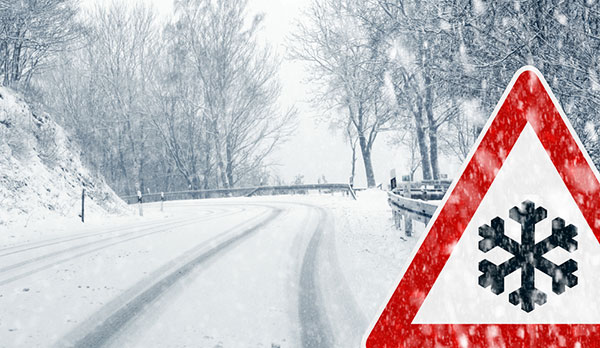 1. Know what problems cold weather causes, then solve them
Understand how weather affects your customers, and in particular, how it negatively affects them – then present solutions. One prime example is that of Sears, which found that car batteries more than five years old tend to die after four nights of severe cold – so the company launched a marketing campaign to promote its batteries after three nights of severe cold.
Another example: marketers know that a single-digit drop in temperatures increases sales of mousetraps by 25 percent.
It makes sense: batteries die when it's cold and people need their cars to start, so they'll buy car batteries. Mice seek indoor shelter when temperatures drop, and people need to remove them, so they'll buy mousetraps.
Consider how cold weather negatively impacts your customers, then market the solution to boost sales no matter the temperature.
2. Anticipate the weather
The NRF says one of the biggest myths is that you can't plan for the weather. Companies that try to plan for the weather often make the mistake of basing their projections off the previous year, despite the fact that weather patterns are only repeated year-to-year 15 percent of the time. Removing weather volatility from sales projects can lead to a 20- to 80-point increase in profitability by informing strategic inventory management.
That data can help you avoid overstocking, but it doesn't tell you how to convince customers to trudge through the cold, wet snow to your retail shop or restaurant. Major storms and periods of severe cold are nearly impossible to predict more than a few days out, which means you need to be nimble.
3. Be a nimble marketer
Being a nimble marketer means you can act swiftly to take advantage of the weather. Watch the weather forecast and respond accordingly. Identify opportunities to put your products and services in front of customers in a time of need. Consider how customers value convenience when it's uncomfortable to be outside.
A mechanic, for example, knows tires lose air pressure when weather drops, and low air pressure can be dangerous; thus, the mechanic might launch a marketing campaign to promote a tune up/air-up service when the weather chills. Even people who would normally fill their own tires would be tempted to visit the mechanic to avoid the cold.
Plan ahead to reach customers before your competitors can. For example, if you know it's going to be cold, but you don't know when, you might print direct-mail postcards before the winter season; then, when frigid temperatures take hold, you can quickly drop them in the mail to promote your products and services while your competitors are still in the design phase.
The weather can have a major impact on sales, but it doesn't need to be a negative impact. With a strategic approach and intelligent planning, your business can stop being a victim of cold and gloomy weather and start profiting from it.
Maximize your return on investment for your cold weather marketing campaigns with discount printing services today!