Climate change, deforestation, environmental protection and sustainability permeate the news cycle surrounding Earth Day (April 22), making April a great time to consider the impact of your marketing efforts on the environment and your profitability. Eco-friendly marketing is more important than ever, both in terms of corporate responsibility and customer perception. Consider these facts:
Such statistics eliminate any doubt that green marketing has advantages; but how can your company go green when you need print marketing to succeed – and print marketing requires the use of paper?
It starts with understanding that print marketing and environmentally friendly marketing aren't mutually exclusive. It's entirely possible to launch eco-friendly print marketing campaigns. The following details how to make your print marketing eco-friendly, so you can have a positive impact on the environment, customer perception and profits.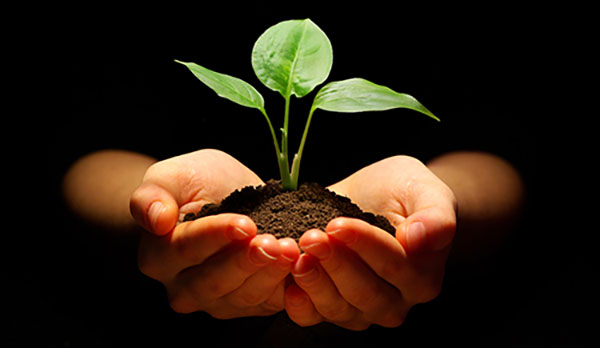 1. Print marketing materials on recycled paper stock
Eco-friendly printing starts with recycled paper. Not all recycled papers are created equal, so it's important to understand your options – in particular, how "green" they are, how they look and how they feel.
Eco-friendly paper stocks include:
13-point 100% recycled matte cover stock: A thick paper stock that's comprised of 100% post-consumer material. The ultimate eco-friendly paper stock, perfect for printing eco-friendly brochures
80 lb. recycled matte cover stock: A thicker matte stock that contains post-consumer material
70 lb. recycled matte text: Perfect for printing eco-friendly flyers and interior pages, this lightweight paper contains post-consumer material
Brilliant white 80 lb. linen text: A bright white textured paper stock comprised of 30% post-consumer material
15-point velvet cover stock: A heavy, distinctive paper stock with a velvety-smooth finish, comprised of 10% post-consumer material – a good choice for eco-friendly business cards
2. Print with eco-friendly inks
Eco-friendly paper gets most of the attention, but you don't want to overlook the importance of ink to your green agenda.
Traditional petroleum-based inks release a lot of volatile organic compounds (VOCs) during the drying process; VOCs can have damaging effects on human health and the environment.
Soy-based inks, on the other hand, release far fewer VOCs, which makes soy inks eco-friendly alternative to petroleum inks. The best part? You don't need to sacrifice quality to go green. In fact, soy inks are capable of producing more vibrant colors than petroleum inks!
3. Employ smart shipping to reduce your carbon footprint
One rarely considered, yet important, aspect to eco-friendly printing is your shipping strategy – which can also impact your overall investment. Let's say you're located in the Midwest, yet you order your print marketing tools from a West Coast printing company. Your paper and ink might be eco-friendly, but you'll still be responsible (in part) for all the emissions produced by the trucks that deliver your materials.
Printing closer to home can drastically reduce the fossil fuel emissions required to deliver your products. PsPrint, for example, has multiple facilities strategically located across the U.S.: on the East Coast, West Coast, and in the Midwest, and automatically prints your materials at the closest facility to reduce your carbon footprint. Not only that, but the practice can also reduce your shipping fees – thereby reducing your investment and increasing your return on investment.
Eco-friendly print marketing doesn't come at the expense of quality; in fact, with premium recycled paper stocks, vibrant soy inks and smart shipping practices, you can print beautiful eco-friendly marketing tools that improve your return on investment. Print eco-friendly marketing tools at discount prices today!