If you want to start a tutoring business for extra cash or full-time income, you'll need to market your tutoring services before you can make dollar one. The following lists 10 essential print marketing tools for tutors so you can quickly grow your tutoring business.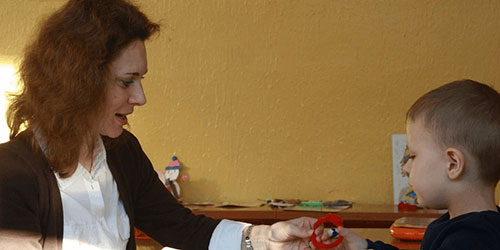 1. Business cards
Always keep business cards on-hand so you can pass them out to prospects whenever opportunity knocks. List your range of tutoring services, including focus subject areas and age/grade groups on your business cards, and make it easy for clients to contact you via phone or email.
2. Brochures
Brochures are great tools for explaining what tutoring services you offer and the benefits of your specific tutoring program. Hand them out to prospects and leave them with advisors, guidance counselors, and others who can refer clients to you.
3. Flyers
Post flyers throughout your school, campus, study and break time hot spots to spread the word about your tutoring business. Consider printing flyers with perforated tear-offs so prospects can easily remember your number or email address.
4. Window clings
Window clings are versatile tools for promoting your tutoring business. You can place them on your home windows, on your vehicle windows, and even on storefront windows in prominent places your audience is likely to see them.
5. Bumper stickers
Make sure everyone on the road knows you're a tutor wit custom-printed bumper stickers. Even better, recruit friends and family members to sport your bumper stickers on their vehicles to double, triple, or quadruple your marketing reach.
6. Car door magnets
Take your marketing wherever you go with car door magnets. Unlike stickers and vehicle wraps, car door magnets are temporary and won't mar your vehicle. Again, recruit help to instantly increase your marketing reach.
7. Banners and yard signs
Print large banners or multiple yard signs to place in your own yard as well as strategic places your audience is likely to see them: near schools and on campus. Keep your message simple and include your number, website URL, and/or email address so customers can contact you.
8. Postcards
Consider launching a direct-mail postcard campaign to reach a highly-targeted prospect list. Send postcards that offer a discount or free initial tutoring session to generate qualified leads.
9. Magnets
Print refrigerator magnets full of helpful study tips, links, and other resources so your audience can quickly reference them in a pinch. Be sure to include your tutoring business branding and contact information to get follow-ups. Magnets are useful and likely to be noticed every time your customer base goes to the fridge.
10. Door hangers
A strategic door hanger marketing campaign can double or triple your business practically overnight. Place door hangers in targeted neighborhoods where you see signs of school-aged children: sports and band participation window signs, for example. If you're targeting college students, distribute door hangers to dorms and college housing areas.
Use these marketing tools to reach a well-targeted audience, and you can grow your tutoring business in no time. Be sure to maximize your return on investment with premium discount printing services!