If you're looking for a cheap, unique, and effective summer marketing opportunity, stickers might be the perfect solution. Stickers make it easy to promote your brand, products, and services just about anywhere; plus, they're cost-effective marketing tools that are affordable to any size business. The following details how stickers can boost summer sales.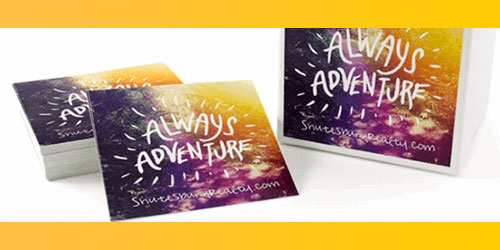 Stickers increase brand awareness
Stickers are perfect for increasing brand awareness, as they can be placed in prominent areas your target audience will see them. Print stickers for outdoor placement such as walls, parks, windows, vehicles (bumper stickers and window clings) as well as indoor areas frequented by your customers to make your brand ubiquitous this summer. When customers are ready to buy, you'll be the first brand they think of.
Stickers are also great for promoting events and special sales. Again, be sure to place your event or sales stickers where your target audience will take notice.

Stickers help customers identify with your brand
Print custom stickers with specific, unique purposes that help customers identify with your brand. A company that caters to bicyclists might print bicycle helmet stickers, for example, while a company that makes surf apparel might print window clings or bumper stickers to give to customers. Position your stickers as badges of honor that link customers to their passions, and you'll enjoy influencer marketing wherever they go.
If you sell products online or via catalog mail order, be sure to package stickers in every box to give customers a change to prominently and proudly display your brand wherever they'd like.

Stickers increase direct-mail response
Launching a direct-mail marketing campaign this summer? Print stickers to increase your open and response rates. Stickers can be printed and placed on envelopes to make them more attractive and meaningful, especially if you include a message that entices customers to open envelopes to see what's inside.
Stickers can also be central components of an effective sales letter campaign: print a sheet of stickers with different discount or offer options, then have customers affix them to their order forms accordingly. This strategy engages customers and has been shown to increase response.

Sell stickers for profit
If your brand represents customer culture, chances are they'll be happy to pay for the privilege of displaying your stickers. It will take some work to build your brand image to this level, but once you have stickers can prove to be profitable revenue streams. Of course, you can also design stickers exclusively for the purpose of retail sales rather than brand promotion – a perfect gig for graphic designers.
Ready to boost summer sales with sticker marketing? Print custom stickers at discount prices