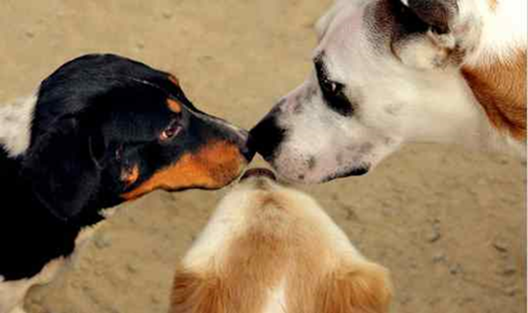 One of the best and most cost-effective ways to grow your business is to partner with other small businesses.  In fact, I highly recommend exploring partnerships with other businesses as a means to grow your own business exponentially. However, I also caution against going into any partnership blindly. It's important to carefully evaluate any business partnership before you take the plunge. That being said, when you choose excellent business partners, you can enjoy outstanding business growth and brand reputation from third-party validation.  The following details the steps needed to successfully partner with another business.
1.  List potential partners
Start by creating a list of potential business partners.  Consider which businesses share the same target customer demographics as your own. Some might be your competitors, but you'll also find many that do not compete yet have an overlapping audience. Next, whittle down your list.  You might want to partner with similar-sized companies, which have a good chance of being able to match your benefits of partnership.  Or, you might want to partner with larger companies, which have more customers to expose your business to.  Finally, smaller businesses might have hard-to-reach niche clients that would be perfect customers for your business. You should also consider what you know about each respective business and its owner or manager.  Is the person you'll be dealing with respectful and trustworthy?  Is this a good business to be associated with?  You don't want to put your business at risk, so make sure your partners are exemplary businesses. Make a shortlist and then rank them by preference.  Start with the first business on your list; if they're not interested, move on to the next.
2.  Develop your partnership promotion
Once you have potential partners, you can develop a promotion that's mutually beneficial and specific to each partner.  Consider what each partner can do for you, and what you can do for them.  Make it easy for both parties to fulfill their obligations to one another. You could print table tents for a restaurant, for example, provided you get to put your ad on one side. A hotelier could partner with a restaurant and a movie theater to offer a couples' night out package, which all three could sell and split the profits proportionally.  Or, you could offer a special niche add-on to a competitor's business and perform the services white-label. There are hundreds of creative and effective ways to partner with other businesses; the key is to make the deal attractive to all partners and, of course, customers.
3.  Pitch and compromise
Once you've developed some promotion ideas, it's time to pitch the ideas to your partners.  Work with them and don't be afraid to compromise (as they likewise should) to fine-tune your partnership deal so it makes sense to all stakeholders.  Since you've done your homework in selecting potential partners and developing promotion ideas, the likelihood is great that you'll find an outstanding partner to cross-promote your business. Make sure you work out all the details upfront – duration of the promotion, responsibilities (promotional, effort, financial, etc.), and expectations – and get it in writing. Your relationship should be friendly, certainly, but this is also a business deal and an investment, and should be treated as such. Plus, when all the parameters are known, there is less chance for issues to develop later.
4.  Launch and track
Once you've inked a partnership deal, it's time to launch your cross-promotion.  Be sure to include tracking mechanisms so you can determine how effective your partnership is for each party.  That way you can decide whether to continue your partnership after the initial period and make tweaks to make your partnerships even more effective in the future. With an intelligent strategy, you can develop long-term business partnerships that help you grow your business exponentially. Follow the aforementioned tips, and you'll increase your chances of business partnership success.