In the past few years the marketing world has witnessed a surge in creative spring advertising, from campaigns targeted to spring breakers to advertisements hoping to command the attention of consumers in travel, clothing, and even civic duty.  The following lists 10 killer spring marketing campaigns you can use as inspiration to create your own remarkable advertising this year.
In 2006, Axe first launched its "Boot Camp" at popular Spring Break destinations.  This commercial for the campaign says it all.
Not to be outdone by pretty boys, the Army National Guard also hits spring break destinations with its own brand of marketing: obstacle courses designed to garner recruit interest.  I couldn't dig up a video of the National Guard beachside, but this one should give you an idea.
This Captain Morgan ad from 2013 doesn't specifically address spring breakers, but it definitely promotes the spirit of adventure – and the spiced rum's role in it.
If it's time for a more adult-oriented spring getaway, the Cascades are calling.  At least, that's what AmTrak banked on when it launched a series of ads that promoted the convenience of rail travel in this campaign featuring slogans such as "E-book to Portland" and "Mingle to Seattle."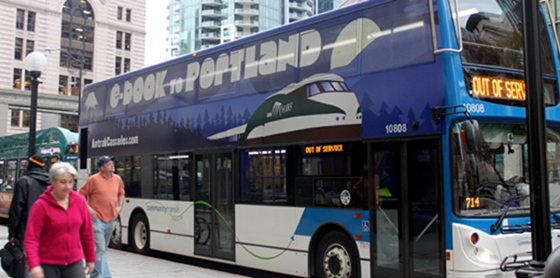 This humorous ad campaign for the WBEZ radio station states that it wants listeners tomorrow, so today's fans should make babies today.  It's a perfect example of a campaign that gets more value from the buzz it generates (tons of media outlets picked it up) than from the marketing strategy itself.  No PR is bad PR, right?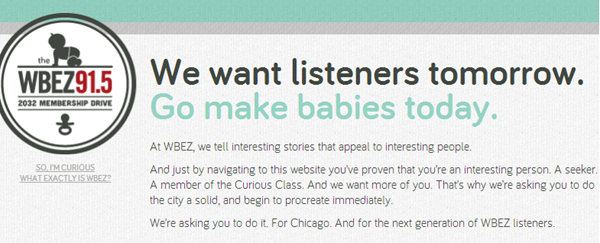 San Diego launched a multi-platform campaign that included 10 YouTube videos to market all the fun things the city has to offer.  It's a great campaign because it demonstrates the city's diversity, so it caters to families and adventurous spirits alike.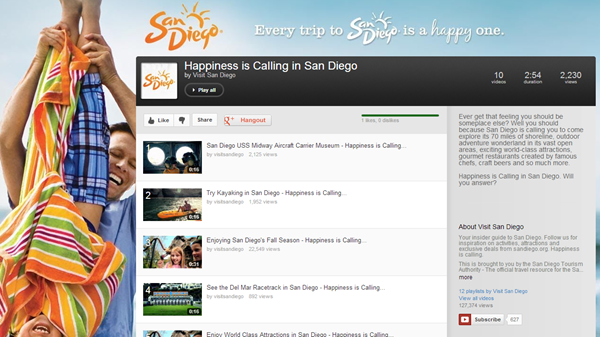 In one of the most creative spring marketing campaigns I've seen, Canada's Taxi service launched a mobile app that recorded and mapped potholes in Montreal. The campaign not only earned the service recognition, it also applied pressure to city council to get the potholes fixed. The campaign kicked off with "the mother of all potholes."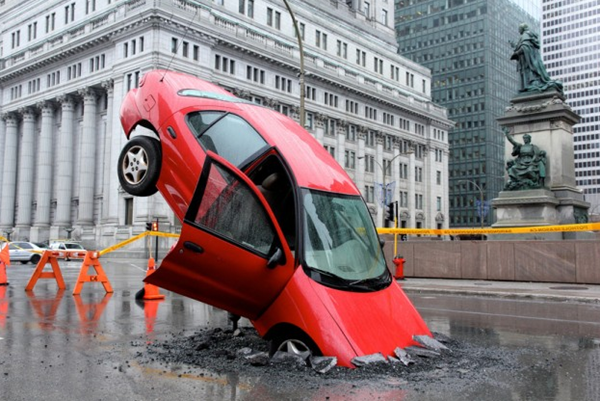 In Spring 2012, the U.S. launched an ad campaign designed to bring foreign tourists into the country for the first time.  The resulting commercial demonstrated the ethnic and experiential diversity America has to offer, and served to shred preconceived notions other countries have about us.
When the marketing world continually asks us to "follow," Teva says otherwise.  It was a unique way to demonstrate how different it's shoes are.  It's website lets users drag a timeline to see how the shoe's unique performance.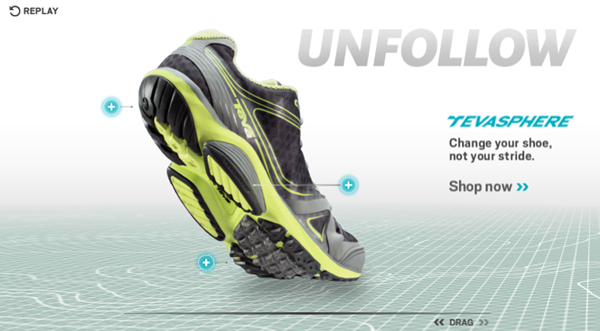 Some products work so well, all marketers have to do is demonstrate their performance and let customers decide for themselves.  Introduced in early 2013, the Spider Divot Tool is one such product.  This succinct YouTube video pits the Spider Divot Tool side-by-side against a traditional golf divot repair tool to see which is faster and better for greens.