If you're serious about advancing your musical career, you need to invest in a good band press kit. Whether you're a solo musician, part of a four-piece rock group, or manage an entire orchestra, a band press kit shows influencers, media members, and potential clients you're a professional act that deserves to be paid accordingly.
Use your band press kit to:
Distribute to local newspapers, magazines, television stations, bloggers, and radio stations to promote upcoming performances
Send to national magazines, bloggers, online music publications, and syndicated TV and radio personalities to introduce them to your act
Give to potential clients and convince them to hire you, whether you play festivals, arenas, and stadiums or local bars, events, and weddings
Think like the people you want to admire and hire your act: if given a choice between covering or hiring a band that has little more than a phone number or email and a band that comes prepared with a professional presentation that answers all their question, which would you choose?
Undoubtedly, you'd choose the band that has a great press kit. It shows you're professional and inspires confidence in your audience. Here's what to put in your band press kit.
Brochure and/or flyers
Show off your band with a brochure or a series of flyers that detail:
Your band's background and influences
What types of music you play
What type of experience you offer
What types of events and venues you play
Who hires you, and why (what are your unique selling points and benefits?)
Full-color band photos
Testimonials and reviews
Press coverage and clippings
Schedule and tour dates
Policies and rates
Contact information (phone number, website, email address, social media profiles, etc.)
Make it easy for your audience to learn all about your act, what they can expect from you, and how they can follow up.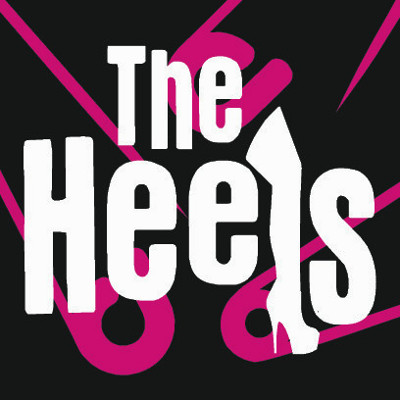 Business cards
Include a business card that features your primary contact for hiring and media coverage. Your business card should feature:
Name
Phone number
Email address
Physical address or geographic area
Website
Social media links (Facebook, Instagram, etc.)
A memorable tagline that describes who you are
A brief list of the types of music you play
A band picture (optional, perhaps on the back)
You can design your own band business card with PsPrint's free business card templates and online design tool.
Posters
Print short run posters featuring a full-color photo of your band, your band's logo, and your upcoming schedule. If you're sending your band press kits to radio stations, you might want to include multiple posters so disc jockeys can give them away to their listeners.
Stickers
Stickers are super-cool band marketing tools your fans will use to promote you anywhere they can stick them. Include multiple stickers in your band press kits to encourage recipients to hand them out.
You can even print roll stickers for your band and give out entire lengths to make it easy. Bumper stickers are likewise popular options for bands.
Sticker for the Jacks River Band
Magnets
Print magnets your press kit recipients can place on their refrigerators and filing cabinets. Magnets can feature your band, contact information, and upcoming tour schedule.
Backstage passes/ID badges
You might want to give select media members backstage access or VIP seating at your show. ID badge printing is an easy way to do this. All you need to do is pop a pass in your press kit before you send it out the door.
Tickets
Similarly, you might want influential radio, TV, and online personalities to promote your upcoming shows with free ticket giveaways. Print tickets to your event and include them in select press kits.
Digital media
Make it easy for your audience to listed to your tracks, watch your videos, and learn more about your act with digital media. You can include a CD or DVD, for example. Or, create USB sticks emblazoned with your band logo and put them in your press kits. A cheaper strategy would be to simply include links to your online digital media.
Pocket folder
Bring it all together in a single package with pocket folder printing. Your pocket folders can feature your band logo and/or a band photo. You can have the interior printed with your website URL and additional photos and information. Add a business card slot, CD/DVD slot, or USB stick slot to help those materials stand out.
Are you ready to show the world your band has arrived? Get the coverage and gigs you need to succeed with a professional presentation. Print your band press kit today!