Are you using outdoor banners to market your business? If not, you're missing out on a powerful opportunity to boost sales. In fact, every dollar spent on out-of-home marketing yields $5.97 in sales. Not only that, but signage like banners attract 85 percent of start-up business customers. No wonder outdoor advertising is the only traditional ad format that is growing (up 2.7 percent last year)! Here's how to make 2018 a banner year – and boost sales – with banner marketing.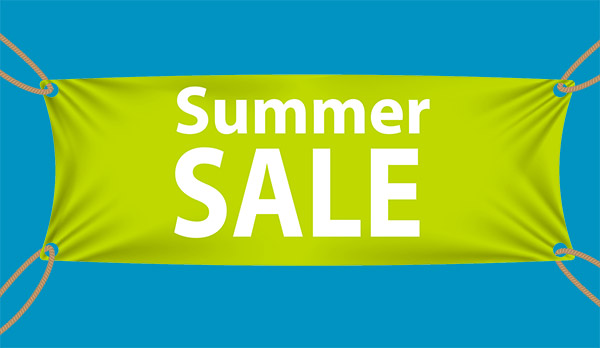 Set banner marketing goals
Start by determining what goals you want your banners to achieve. Do you want to increase brand recognition? Do you want to market a special sale or a specific product or service? What do you want people to do once they've seen your banner: remember your brand, visit your website, call your number, or go to your store?
When you define your banner marketing goals, you'll be able to develop a banner marketing campaign designed to achieve them.

Banner for Playwrights Foundation
Design your banners
Your banner should be designed to meet your goals. For example, if you're seeking brand recognition, you should prominently feature your logo, brand name, tagline, and brand colors. If you're marketing a product or service, incorporate large images that showcase your product/service and its benefits. If you want to motivate response, be sure your banner includes a large, easy-to-read call to action and your preferred contact method: your website URL or phone number, for example.
List the items you want to include on your banner, and only include what you need to make your point. Banners are often read from a distance, or when speeding by in traffic, so your design should be simple, yet effective, with plenty of white space to separate your visual elements. Consider how your banners will look in their environments, and create a design that contrasts, so they stand out.
Before you start designing, be sure to determine what size your banners will be. You can download free banner layout templates; or, if you're not a designer, you can hire a professional banner designer to bring your vision to life.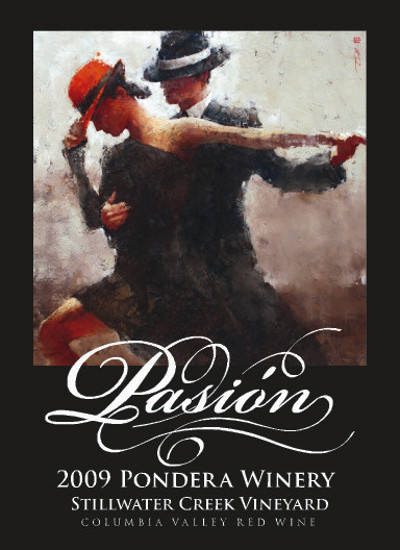 Vinyl banner for the outside of Pondera Winery's tasting room
Print your banners
Once your banner design is ready, you can print banners that command attention. All you need to do is select your banner printing options and upload your artwork, and PsPrint will deliver your banners to you in just a few days.
You can print vinyl banners or canvas banners. Canvas banners are good for outdoor applications (except for harsh weather conditions). Vinyl banners are the gold standard of banner marketing, and you can choose between solid vinyl or mesh vinyl, allows wind to move through it and reduces the possibility of tearing in harsh weather conditions.
Other banner printing options include quantity, size, pole pockets (to place your banners on poles) or hem and grommets, which let you hang your banners anywhere.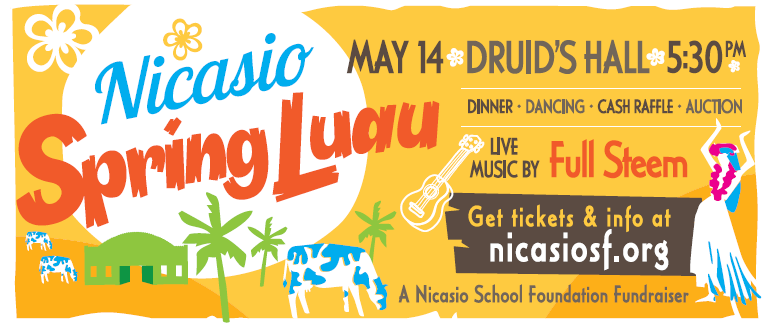 Banner for Nicasio School Foundation designed by Matthew Dong
Place your banners in strategic locations
Once you've received your printed banners, all that's left to do is distribute them! Select strategic locations that will help you promote your business to the masses – and to targeted audiences.
You can get the word out to everyone by placing banners in high-traffic areas: along roadsides, near busy intersections, in busy shopping districts, on walls in downtown and high-rise locations, draped over roadways, at community festivals (especially if you sponsor them) and near your storefront.
You can use banners to reach targeted audiences as well: at concerts and events your customers attend, at conferences and trade shows, and near locations your target audience frequents. For example, if you know your audience often dines at an outdoor bistro, you can work out a deal to place your banner on its fence or across the street to get targeted exposure.
Banner marketing is a powerful way to increase marketing repetition, influence brand recognition, and motivate sales. Best of all, banner printing is affordable: you can print 10 3-foot by 6-foot vinyl banners for around $50 each, for example.
Ready to boost business and make 2018 a banner year with banner marketing? Get started with discount banner printing today!