Every business wants to have an awesome brand, yet few are actually able to pull it off. You can't force customer loyalty; however, you can adopt philosophies and take action that help customers not only identify with you, but champion your brand as the best in the business. The following lists six ways to make your brand awesome, starting today.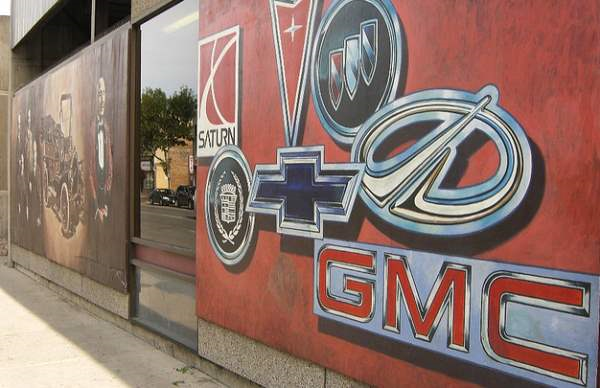 Photo credit Tobin Black via Flickr Creative Commons license
1.  Start with an amazing product
First and foremost, you have to have an amazing product or service. The ability to give your customers a product that delivers as promised – and even exceeds expectations – will help you earn trust and loyalty. Moreover, you'll come to be recognized as a brand that offers quality, a longtime standard of excellence in the marketplace. A lot of people are enamored with Apple's branding tactics, but how well do you think the iPhone would really sell if it didn't work?
2.  Stellar customer service
Customers want to feel appreciated, even special, and if you can make each of your customers feel like a VIP you will earn their loyalty – not to mention all-powerful word-of-mouth marketing. Treat customers like royalty during the sales process, and routinely follow-up to make sure their experience with your brand is top-notch. Solve customer problems immediately and favorably. Send greeting cards on special occasions, such as holidays and birthdays, and include special offers, discounts, and freebies to reward your best customers.
3.  Strikingly different visual appearance
It's far easier to carve out territory for your brand when you look distinctly different from your competitors. Everything from your logo and company colors to your brochures, business cards and website should be strikingly different to emphasize the uniqueness of your brand. Not only will this strategy separate you from the pack, it will help you be more memorable to potential customers.
4.  Bold decisions
The best brands make bold decisions; they navigate uncharted waters and they change the rules. Make bold decisions to propel your brand forward and attract customers who feel empowered by your boldness.
5.  Focus on your purpose
Why does your brand exist? What can you do to improve your product? Don't spread your brand thin; rather, focus on doing one thing and doing it better than anyone else. That's how you set your brand apart and elevate it to elite status in the business world and, more importantly, the minds of your customers.
6.  Fine-tune customer targeting
Similarly, you need to define precisely who your customers are so you can continually create products and provide services that cater uniquely to them. A brand that serves everyone serves no one, and finds it impossible to effectively communicate its message to those who truly matter. Know thy customer, know thyself.
When your brand strategy incorporates all six of these tips, you're well on your way to owning an awesome brand – and enjoying the potentially lucrative business success that goes along with it. What other ways can you make your brand awesome?