If you're planning a new business, you know you need to effectively market your startup to survive, let alone thrive. More than 540,000 new businesses launch each month, yet 90 percent of those startups fail – in large part due to poor planning, including a failed marketing strategy. There's no question: you need a strong marketing strategy to win at business, and print marketing can be your greatest ally.
Why should startups invest in print marketing? Easy. Despite the omnipresence of the digital age, print marketing can outperform digital marketing efforts, often yielding a lower cost-per-lead. Not only that, but print marketing can increase the effectiveness of digital marketing by as much as 40 percent – when you use them in tandem, you'll earn more sales than investing the same amount in either strategy alone.
If print marketing is so powerful, why do so many startups ignore it? Digital marketing can have a lower entry cost, which means many budget-minded companies gravitate toward it – never mind that they can earn greater ROI with print marketing (and even better with digital and print combined). This trend creates an opportunity for your startup: if your competitors are ignoring print marketing, you can reach customers where they are not. It's easy to market when there's no competition!
Marketing your startup with print doesn't need to be expensive; in fact, you can strategically select affordable startup print marketing tools that give you a distinct advantage over competitors and yield a strong return on investment. Get started with the following must-have print marketing tools for startups.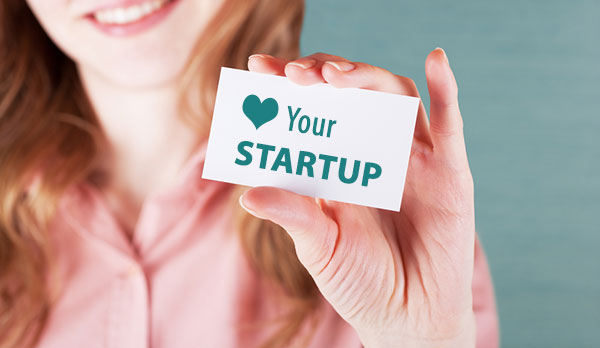 Business cards
Business cards are versatile and cheap marketing tools you can use to market your startup. Use them to hand out to potential customers at networking events or to insert into your mailers and other materials. Stand out with ultra business card printing: triple-thick business cards that feature an attractive band of color on the edges.
Brochures
Brochures have long been go-to marketing tools and for a good reason. They're affordable to print, and they have plenty of room for large images and persuasive marketing copy. And they can be used to market your startup anywhere: via mail, leave-behinds, curbside handouts, in card racks, on countertops, and as packaging and shopping bag inserts. If you operate a restaurant or carryout, you can print brochures that double as menus – a cost-effective way to mass market your startup in a local area.
Banners
Banner printing is a great way to reach a lot of potential customers for minimal investment. Print vinyl banners and place them in strategic high-traffic locations as well as targeted areas your audience is likely to see them. Along roadways and sidewalks, on walls near busy intersections, in storefronts, and at festivals and trade shows, banner marketing is perfect for budget-minded businesses that want maximize reach.

Vinyl banner for No Worries Filipino vegan cuisine
Stickers and labels
If you operate a retail business, you can print labels to showcase your branded products. And any startup can print stickers to market its business. Place bumper stickers on vehicles, custom stickers in public locations (with permission, of course), and die-cut stickers on products that match your customers' passions. For example, if you sell bicycle-related products, you can print die-cut stickers to adhere to bicycle helmets. Sticker printing is perfect if you want your customers to associate your brand with their passions.
Magnets
There are two great ways to use magnets to market your startup. You can print car door magnets to promote your company everywhere you go, and you can print refrigerator magnets to advertise your startup every time your audience opens the fridge. Since they're useful, fridge magnets are excellent marketing tools for any kind of business; and they're even more effective when they add value: emergency numbers, sports schedules, conversion charts, and menus are examples.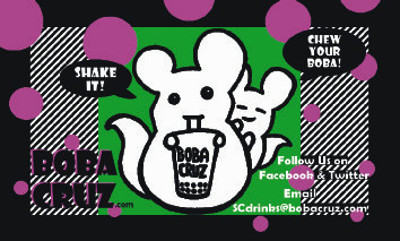 Sticker label design by Daniel Wyatt and Judy Nguyen for Boba Cruz
Flyers
Flyer printing is one of the cheapest marketing strategies for startups, and it's also one of the most effective. Flyers can be placed anywhere: on community bulletin boards, on retail counter space, sent via direct mail, or handed out directly to passersby (perfect for nightclub and restaurant marketing).
Postcards
Direct-mail postcards offer the ability to target your audience by demographic data, so you're only sending postcards to those most likely to buy. This kind of targeting typically yields the best ROI, even though you'll need to pay for postage in addition to postcard printing. If you operate a local business with mass appeal, you can consider EDDM postcard printing (Every Door Direct Mail), which offers reduced postage rates so you can reach more people for less.
These print marketing tools belong in every startup marketing plan, but don't forget business-specific must-have marketing tools. For example, restaurants should print menus and table tents, retailers should print window clings to draw customers into their stores, and home improvement contractors should print yard signs to show off their work.
The best part? You don't need to break the bank to get your startup started with print marketing. Maximize your ROI with discount printing services today!