Oktoberfest presents unique marketing opportunities for businesses that want to reach an audience that's enthusiastic about food and drink, which is why Oktoberfest season is perfect for coaster marketing. Though the world's largest Oktoberfest celebration is held in Munich, hundreds of related festivals are held each year in the United States. In fact, more than 575,000 people attend Oktoberfest Zinzinnati alone – and that's just the tip of the iceberg nationwide.
Indeed, millions of Americans celebrate Oktoberfest, and the traditional German holiday isn't confined to festivals. Bars and restaurants are excellent opportunities for promoting Oktoberfest specials to a receptive audience, and coaster printing is a fantastic way to put your message in front of every patron. The following details why you should pour some of your promotional budget into coaster marketing during Oktoberfest.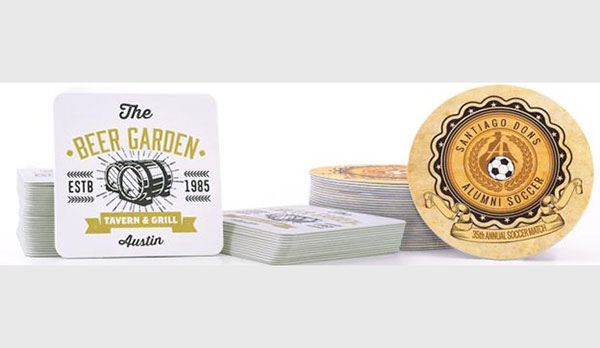 Coasters reach a targeted, enthusiastic audience
Coaster marketing is perfect for reaching a well-targeted audience that's receptive to your message. This is particularly true if you have a natural tie-in to Oktoberfest. For example, if you're a microbrewery that wants to sell its German-inspired brews or a restaurant that sells traditional German dishes during Oktoberfest.
Your company doesn't need to play a role in Oktoberfest celebrations to take advantage of coaster marketing, either: all you need to do is print Oktoberfest-themed coasters to market your fall promotions in restaurants and pubs, and at Oktoberfest events.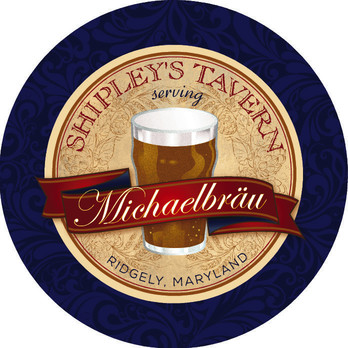 Coaster designed by Joanne Shipley
Coasters can promote instant action
There's no doubt coaster marketing is great for branding, but coasters can also motivate customers to take instant action. Ideas include:
Influence customers to order your craft beer at a bar
Influence customers to order a special seasonal dessert at a restaurant
Ask customers to engage with their smartphones via social media, perhaps with an instant photo contest
Encourage customers to sign up for your email newsletter or join your VIP club on the spot to get an instant discount
Consider the environment your customers will be in when they see your coasters and how you can leverage that to get them to take instant action. It's a great way to sell more food and drink, boost branding efforts online with social sharing, and collect contact information for future marketing.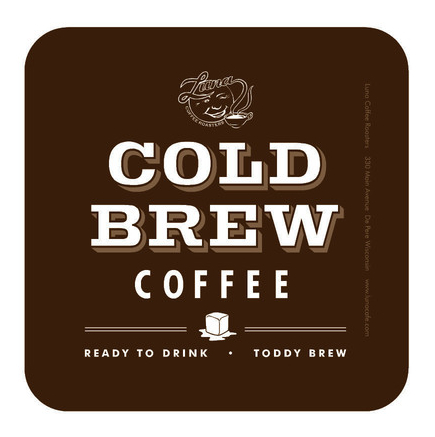 Coaster design by Bill Dais for Luna Cafe
Coasters are an easy sell
What if you don't own a restaurant or bar? You can still use coaster marketing to reach your audience. In fact, coasters are among the easiest marketing tools to "sell" to restaurants and bars. You're providing value, at no cost to them, in return for the ad space.
Their patrons want coasters. You can provide them. If a restaurant or bar is hesitant, you can always offer to split the marketing: your promotion on one side, theirs on the other.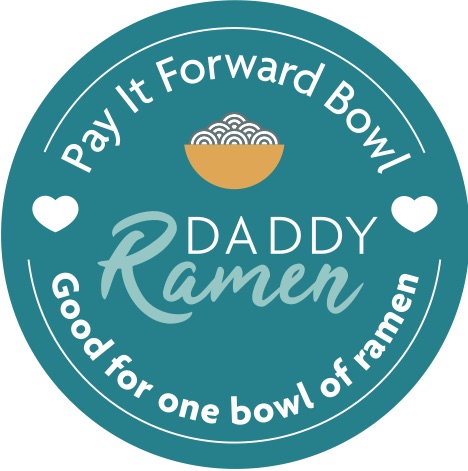 Coasters for Daddy Ramen
Coaster printing tips
There's no question coasters are excellent Oktoberfest marketing tools. Make your coasters more attractive with triple-layered coasters: a color core (for edge color) wrapped with either 120 lb. textured ultra white paper (perfect for full-color designs) or 100 lb. light brown kraft (best for solid color designs). Both are available in square or circle shapes. You can even download free coaster layout templates, so it's easy to go from design to print.
Ready to boost Oktoberfest profits with coaster marketing? Do it for less with discount coaster printing today!