If you're in the real estate business, you know how critical marketing is to your success. Competition is fierce; so you need an intelligent marketing strategy to not only get your name out there, but also to convince prospects you're the best fit for their needs.
Myriad real estate marketing opportunities vie for your dollars, but when you have a finite budget it can be difficult to decide which marketing tools offer the most bang for your buck.
The good news is you don't need to spend a lot to effectively market – and grow – your real estate business. In fact, all you really need to succeed are the following four real estate marketing tools.
1) Real estate business cards
Great real estate professionals build relationships with their clients, which is why business cards are must-have real estate marketing tools. They're your calling cards for follow-up's after face-to-face meetings at:
Networking events and meetings
Home showings
Consultations
Trade shows
Chance encounters
Make your real estate business cards stand out with:
A large, full-color photo
Full contact information: phone number, email address, and social accounts
A memorable tagline
A list of benefits or a statement that tells clients why you're the best
Vibrant colors (print with a G7 Master Certified printer)
Superior paper stocks: try ultra business cards, which feature an attractive band of edge color on triple-thick paper stock, or velvet paper stock with soft-touch coating
Want to design your own business cards? Check out our free real estate business card templates and online design tool.
Remember: your business cards aren't just for sharing contact information; they can be persuasive pieces that motivate clients to call when they're ready to buy, sell, or invest in real estate.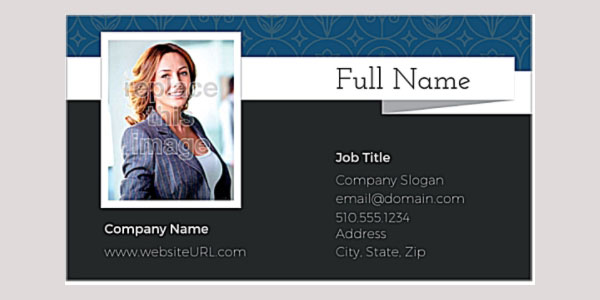 2) Real estate postcards
Printing real estate postcards can give you a leg up over your competition. Real estate professionals can use postcards to:
Invite targeted prospects to open houses
Introduce new listings to prospective buyers
Introduce themselves to sellers, buyers, and commercial real estate investors
Announce sold homes in targeted neighborhoods
Invite well-defined audiences to events, such as a seminar on real estate financing
Good real estate postcards feature:
A compelling headline
Attention-getting design with relevant visuals
Well-stated benefits
A special offer (time-limited, if possible)
A call to action complete with contact information
They're also sent to well-targeted audiences: certain neighborhoods, businesses, and individual prospects by demographics and other factors.
The remarkable thing about postcard marketing for real estate is its efficiency; since you can define precisely who receives your postcards, then tailor your message to that audience, you stand an excellent chance of earning new leads.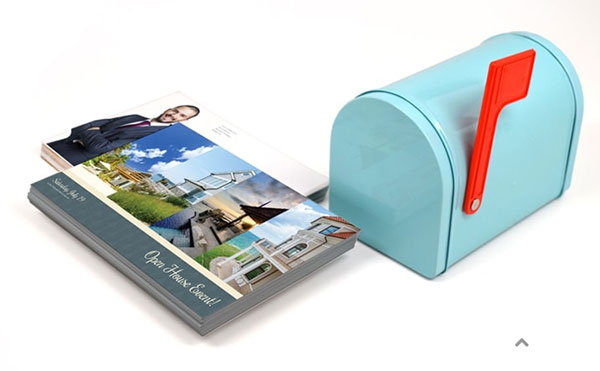 3) Real estate newsletters
Newsletter marketing offers multiple benefits to real estate professionals, including:
You can establish authority with informative and insightful newsletter content, which in turn fosters trust
You can become a must-read publication for your audience by including unique insights and advice, and by showcasing your clients, case studies, and new real estate opportunities
You can market your listings and services throughout your newsletters to prompt leads and follow-up calls
Like postcards, newsletters additionally make it easy to send communications only to the most likely prospects: targeted neighborhoods, investors, buyers, sellers, and more.
You can also print real estate newsletters to distribute at local establishments: groceries, restaurants, and Chambers of Commerce, to name a few. This is an excellent strategy if your newsletter includes your property listings.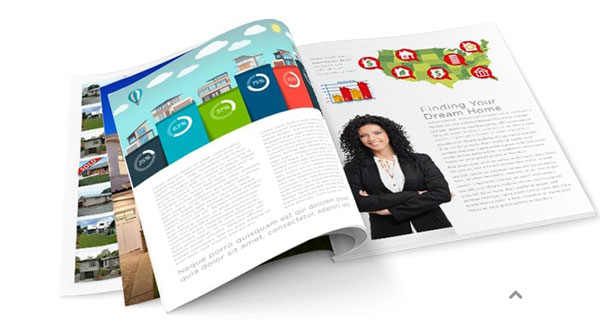 4) Yard signs
No real estate marketing plan is complete without yard signs. They're far more than temporary lawn decorations, too, since yard signs:
Brand your real estate business en masse; and the more you get out, the better impression your brand lends
Showcase your ability to sell homes and close deals
Provide helpful contact information so prospects can follow up on properties they're interested in
A good real estate yard sign features:
A strong, simple message that's easy to read and understand from a distance
Obvious branding so no mistake can be made about the company or agent behind it
An attractive, attention-getting full-color design
Contact information so prospects can follow up
Print extra-large yard signs in 36-inch by 24-inch dimensions increase your visibility (be sure to use heavy-duty stakes!).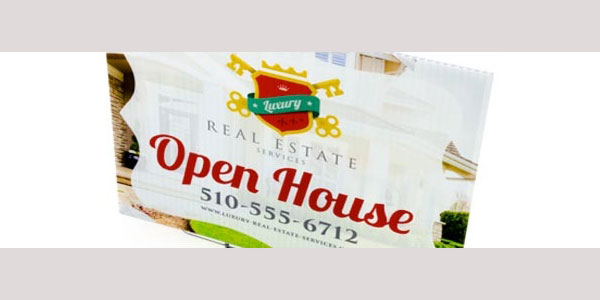 The best part about real estate marketing? You can print:
1,000 business cards
1,000 postcards
1,000 newsletters
20 yard signs
… all for less than $750. If you exclude the newsletters, your investment would be around $400.
Of course, we're not saying you can't or shouldn't try other real estate marketing tools. Door hangers, banners, websites, social pages, and other tools can certainly help you generate leads. However, business cards, postcards, newsletters, and yard signs are staple real estate marketing tools you can use to grow your business, whether you're just starting out or you're an established agency seeking growth.
As you can see, you don't have to spend a lot of money to successfully market your real estate business. Grow your business with these real estate marketing tools today!