Ah, November. The weather turns crisp, we prepare for our annual family gatherings, and peanut butter lovers rejoice – at least, that's what I have to believe given that, in addition to being the month of Thanksgiving, November is National Peanut Butter Lovers' Month. I love researching such quirky designations; going through some of the odder holidays and celebrations, one can guess at which were created based on historical significance and which were marketing ploys. Many are both. The average American eats about three pounds of peanut butter annually, but it was originally created not for ingestion but to prevent tooth decay – in 1890, "peanut paste" sold for about six cents per pound. Now, with refined processes, peanut butter is mass produced by several companies – the J.M Smucker company produces 250,000 jars of Jif alone daily! But what do all of these fun peanut butter facts have to do with a blog about printing, graphic design, and marketing? Simple. Someone has to sell the peanut butter, and competition is fierce. Thus, in tribute of National Peanut Butter Lovers' Month, let's take a look at some of the best – and delightfully odd – peanut butter marketing spots I could find online.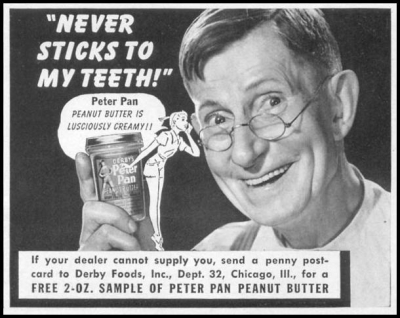 OK, so I realize this ad is old, but under today's contexts it has all the makings of an anti-LSD advertisement. Yes, repeat whatever the flying fairy whispers in your ear. And if you ever want that fantastic flying fairy and her tinny voice to visit again, you'll make sure your "dealer" knows what's good for him. And people thought the original Coca-Cola recipe was bad. No wonder this stuff's still on the shelf.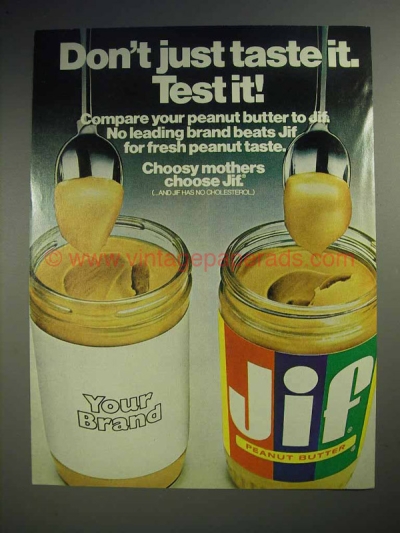 A peanut butter taste test challenge? Somehow doesn't have the ring of Pepsi vs. Coke. That being said, this ad must have been incredibly successful because a) I remember it, and b) they're still using the same tagline today. Skippy Peanut Butter If the guys behind the Peter Pan advertisement were hallucinating, the people at Skippy Peanut were the Ozzy Osbourne of the drug-fueled peanut butter marketing machine.
Case in point: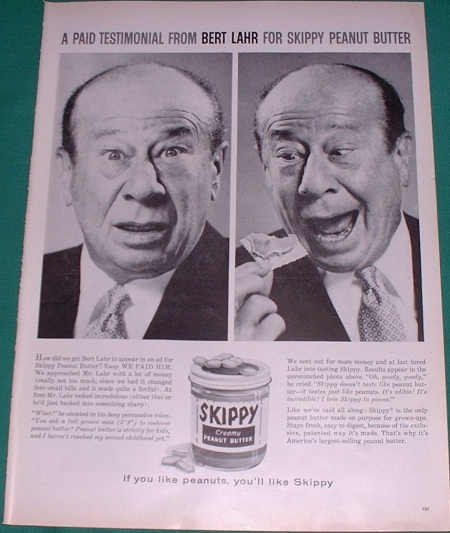 and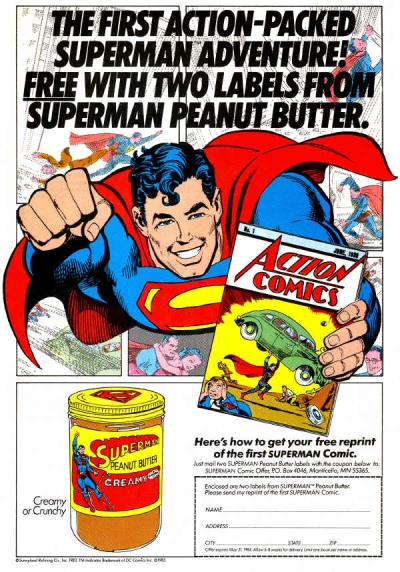 I honestly can't believe that the best peanut butter ever created is no longer available. I mean, the Superman symbol was even on the lid, for cryin' out loud! How do you mess that up? Well, there were commercials like this: