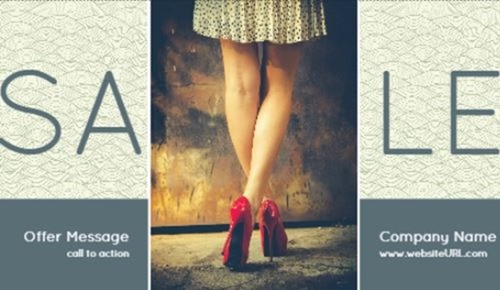 Want to improve your postcard ROI over time? The final installment in our perfect direct-mail postcard campaign series covers postcard follow-ups (for more great postcard marketing tips, see parts I through IV: planning your postcard, postcard copywriting, postcard design, postcard printing and postcard mailing).
Why it's critical to send follow-up postcards
Repetition sells; in fact, many marketers believe a prospect must be exposed to your message seven times before they respond. This isn't necessarily true for direct-mail, as a good postcard mailed to a well-targeted list will undoubtedly yield response. That response will come from those who are willing to take the next step in the purchasing process after a first mailing; however, your list will be comprised of people who will need to see your message several times before they buy. A good strategy is to plan a series of follow-up postcards and mail them to the same list (less those who have already responded). In this manner you can keep reinforcing the benefits of buying from you as well as promote your brand name, making it more likely prospects will respond to subsequent mailings. You might, for example, plan a series of three mailings spaced two weeks apart to maximize response rate. Another strategy is to pare down your mailing list to focus your efforts on those who are most interested in your offer. For example, your first postcard might offer a free ebook to those who go online and fill out a quick form. The form asks for their mailing addresses, and you can use those to create a new, pared-down list. Your next mailing will then be sent only to those who responded to the first mailing. This allows you to keep your marketing investment low and your efforts targeted on people who are most likely to buy.
Track response and ROI
All your postcards should have a tracking mechanism of some sort: a coupon code, a custom URL, QR code, or some other way you can easily measure response. It's important you track your response rate and your ROI so you can identify what postcard marketing strategies work with your audience. Be sure you not only track response, but also conversions (or ROI). One postcard might yield outstanding response rates, for example, but few buyers; while another might yield lower response rates but more buyers, which would vastly increase your return on investment.
Tweak postcards for greater success
This is where postcard A/B testing can help you increase your ROI. You should develop a "control" – a standard postcard that has a proven success rate – and consistently test new versions against it in an effort to improve ROI. Your goal is to try to replace your control with a better-performing postcard and/or mailing list. When you first started planning your postcard campaign, you should have set goals. Now is the time to see if you've met those goals. If not, what tweaks should you make to try to meet them? If so, what did you do right, and how can you incorporate those strategies into future mailings. Follow-up isn't just about repetition, it's also about studying your audience and learning how to create postcards that motivate response and earn excellent ROI. When you employ this strategy, each subsequent postcard mailing becomes better than the last. Along with a refined, ultra-targeted mailing list, you can dramatically improve response rates and increase revenues by launching the perfect direct-mail postcard campaign. Start planning your postcard marketing campaign now.