Looking for a fun, fast, cheap, and easy way to promote your band? Roll stickers might be the perfect solution. The following details why you should promote your band with roll sticker printing.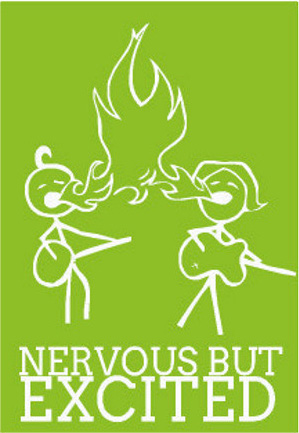 Roll stickers help get your band noticed anywhere
When you print roll stickers, you can promote your band anywhere you can place a sticker, including:
Guitars, cases, drums, and stage equipment

Vehicles

Laptops and other devices

Bar tops, windows, walls, and doors

Shirts

Band press/promo kits and pocket folders
The idea is to get your band out in front of as many relevant people as possible to boost your fan following and increase awareness with booking managers.
Roll stickers help you get fan support
Pass out roll stickers at your shows, and your fans will use them to promote your band. Since your fans likely have peers who appreciate the type of music you play, the exposure your fans can offer is priceless: handing out stickers at a single show can significantly add to your fan base as your attendees share them with their friends.
Roll stickers offer easy distribution
Tear off individual stickers and disperse them to the crowd at your shows. Place a strip of stickers in your band press kits. Place them on your vehicle bumpers. Affix them to bar tops, walls, windows, and even restroom stalls at popular venues (with permission, of course). With roll stickers, you have multiple distribution strategies – and they're super easy to distribute!
Print roll stickers as unique as your band
Your band is unlike any other; shouldn't your stickers be the same? From custom design, a variety of standard shapes and sizes, custom-die cuts, and more, you can print custom roll stickers that accurately represent your band and command attention from fans and booking managers alike.
Roll stickers are cheap to print
The best part is you can take advantage of roll stickers without breaking the bank. In fact, you can print 1,000 full-color 3.5-in. x 2-in. roll stickers on premium gloss stock for less than $450. Take advantage of roll sticker printing discounts from PsPrint, and save as much as 50 percent off to get the same 1,000 roll stickers for around $215 – just a fraction of what most bands get paid for a single gig.
Promote your band with roll sticker printing today!
Featured image: Sticker for the band Nervous But Excited