Sex sells.
This is an an advertising adage you've heard time and again. That's why marketers are always looking to push the envelope with racy ads destined to cause a media stir that leads to huge profits. Sometimes marketers overdo it and are criticized for their lack of modesty; other times, they don't go far enough (just another girl in a swimsuit, is, after all, just another girl in a swimsuit).
Sometimes, though, marketers and their ad agencies hit it out of the park with racy ads that are not only visually striking, relevant and memorable; they're also tasteful. Those that can be both sexy and tasteful stand the best chance of success, because they will get noticed and they will enjoy a much larger audience as publishers don't cringe about the material.
I've put together a short list of four advertisements that do just that. Which is your favorite?
Another example of how humor can add tastefulness to sexy ads; the woman in this lingerie print advertisement shows less skin than she would in a swimsuit, and we get a small smile. Bet you remember this ad later!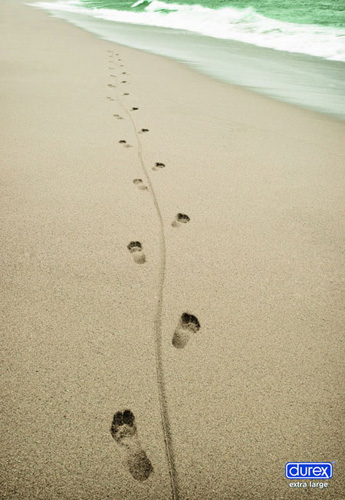 Durex is well-known for its creative ads, some rather risque, others more tongue-in-cheek. This one's a bit on the lighter side, and though it advertises extra large condoms, it takes advantage of hyperbole to do so in a humorous and tasteful manner.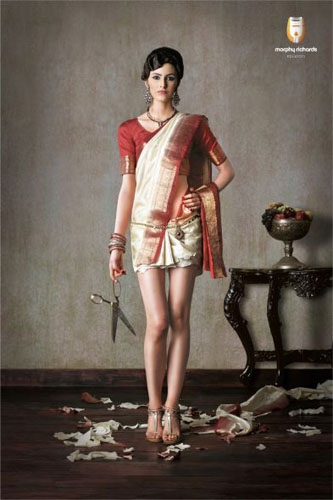 Who would think a hair removal product could be sexy? This creative ad cashes in on the product's benefits – great looking, smooth legs – and depicts a woman after she has cut her saree short.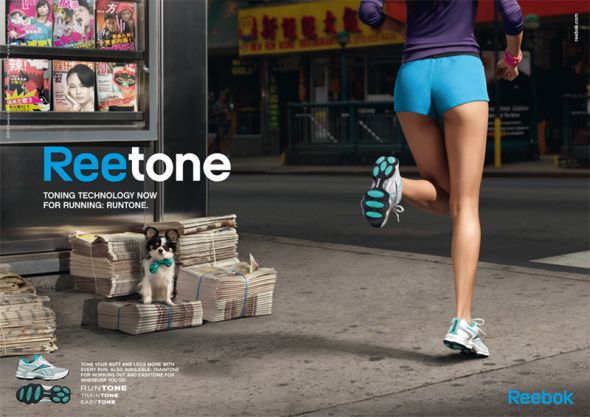 Reebok advertised its body-toning running shoes with – what else? - a photo of the backside of a young woman running. Hey, it's something you'd be staring at anyway, so I say it's plenty tasteful for a racy ad.